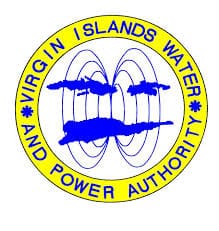 The Virgin Islands Water and Power Authority (WAPA) advises its customers that effective Monday, March 16, customer service offices territory-wide will offer only limited service to walk-in visitors. To safeguard the public and its employees from potential exposure to the new coronavirus, WAPA is recommending that all business transactions be conducted either online or via the telephone. This limitation will remain in place until further notice.
"Limiting the interaction with the public is a necessary and critical move to safeguard the community and our employees in light of the spreading coronavirus," said Executive Director Lawrence J. Kupfer on Sunday.
While in-person visits and transactions will not be facilitated at the present time, customers requiring service, including applications for new service or service transfers, are encouraged to contact WAPA via telephone. Customer Service offices can be reached at either 774-3552 or 773-2250 and selecting option 5. A larger number of customer service representatives will be assigned to the telephone system in anticipation of increased public demand.
Additionally, cashiers will be available at all customer service locations to accept payments, and self-service payment kiosks will remain operational allowing customers to make payment on accounts. Payment kiosks are accessible to the public at Petrus Plaza on St. Thomas from 6 a.m. to 11 p.m. daily, and during normal business hours at The Marketplace office on St. John and at the Sunny Isle office on St. Croix.
Customers wanting to conduct business online should visit the WAPA website at www.viwapa.vi. Clicking on the "Pay Your Bill On-Line" button provides several options for online transactions.  Other payment options include Pay by Phone, placing a check or money order in drop boxes located at customer service offices as well as making payments at branches of FirstBank and Popular.
Kupfer said over the last several weeks that WAPA has taken steps to ensure that its workforce is both protected and informed about COVID-19 while maintaining normal levels of operation.
"Our customer service staff is prepared to efficiently address all customer inquiries over the telephone, and I strongly encourage our customers to utilize all available options when conducting business with WAPA," said Kupfer.