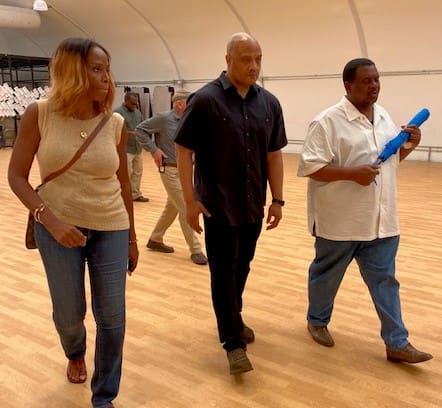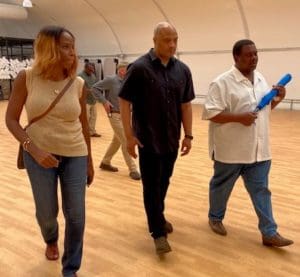 Congresswoman Stacey E. Plaskett released the following statement after hosting Chairman Peter A. DeFazio of the U.S. House of Representatives Transportation and Infrastructure Committee on St. Croix and St. Thomas:
"This is a time of unprecedented opportunity to rebuild our highways and roads as well as harden our utilities and infrastructure in the Virgin Islands.  I was very pleased to welcome Chairman DeFazio along with other members of the House Transportation and Infrastructure Committee to our territory.
"On St. Croix, we met with William Vogel, FEMA's federal coordinating officer, along with other FEMA officials at the VI Joint Recovery Office, to discuss the territory's disaster recovery progress and objectives regarding housing, power, education and project obligations and formulation. After the meeting, the delegation toured the Juan F. Luis Hospital and had a working lunch with Adrienne Williams-Octalien, director of the V.I. Office of Disaster Recovery and Daryl Griffith, executive director of the V.I. Housing Finance Authority, where we discussed the status of critical infrastructure rebuilding and the importance of resiliency as the islands rebuild, and what our territory's specific needs are as we move forward.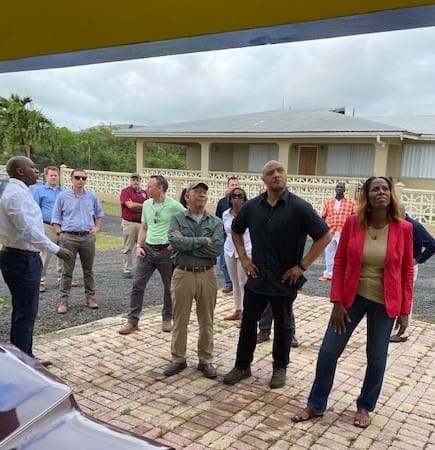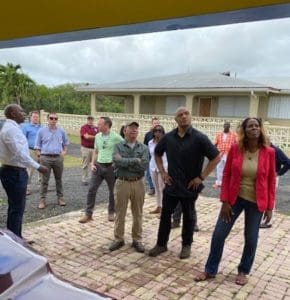 "Following the working lunch, I led Chairman DeFazio and the committee members on a number of site visits and tours, including the Juan F. Luis Hospital and Cardiac Medical Center, the Arthur A. Richards K-8 School, and a private residence rebuilt by FEMA's Permanent Housing Construction Program and the Sheltering and Temporary Essential Power (STEP) program.
"During our St. Thomas tour, our delegation was joined by Port Authority Executive Director Carlton Dowe and his executive team, Department of Public Works Commissioner Nelson Petty, WAPA Chief Operating Officer Clinton Hedrington, U.S. Army Corp. Regional Colonel Andrew Kelly and WICO Chief of Security Joseph Francis. We then took a ferry tour of the Charlotte Amalie Harbor and discussed our ports, airports, roads and plans for flood control. Additionally, we talked through infrastructure challenges in the wake of past disasters and what our needs are moving forward.
"The primary focus of these discussions was to learn about projects around the harbor regarding navigation and bringing in more ships, Veterans Drive, the plans to improve cargo transshipment infrastructure and flood control in Savan and Nadir, and to obtain marine highway status for St. Thomas.
"I am grateful for the committee members who took the time to be with us and to our local and federal government officials and constituents who hosted us so graciously for our tours throughout the territory. My staff and I are committed to continue working with Chairman DeFazio and the House Committee on Transportation and Infrastructure to ensure that the future of our own local highways and infrastructure are rebuilt for resiliency and durability for years to come."