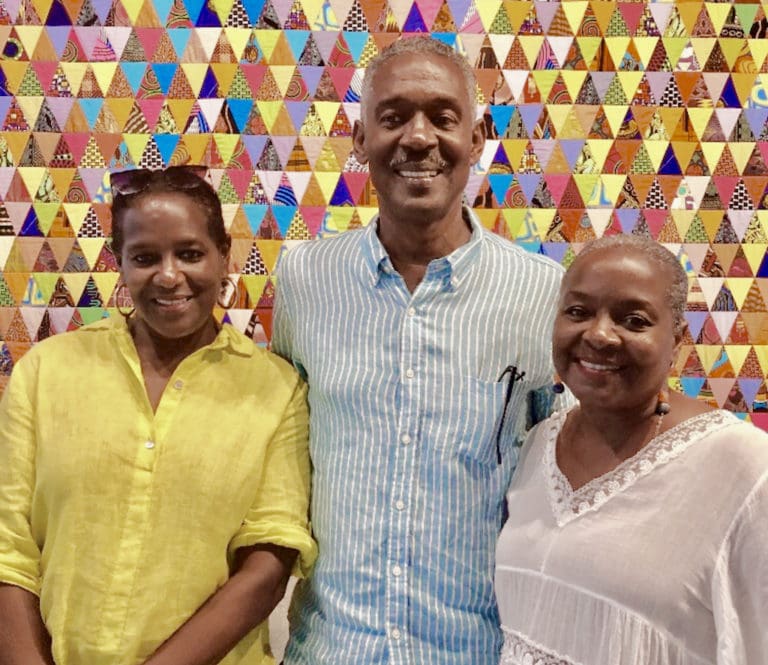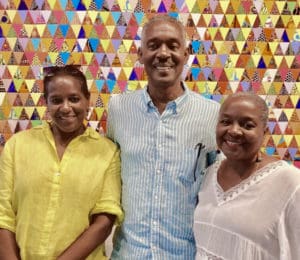 Willis and Doris Samuel from Coral Bay, St. John, raised 10 very accomplished children – Alberto, Avelino, Carmen, Karen, Coreen, Curtiss, Brenda, Christine, Ricardo and Cicely. Four of them, who now reside on St. John, became teachers.
Two of these educators – Avelino and Karen – are also artists whose works are being featured at Bajo el Sol gallery in Mongoose Junction in Cruz Bay through Mar. 5.
Avelino is an expert wood turner who carves bowls, vases, bottles, goblets, pens and other items from wood that glow at his touch. His finial bottle-stoppers are wrought with a delicacy that nearly defies belief.
Karen is a painter of landscapes, flowers and people, subjects that seem even more vivid on canvas than they do in life. Painting, however, takes up only a portion of her time. She spends much of her day making custom clothing, quilting and preparing traditional baked goods and drinks, which she sells every other Saturday morning in Coral Bay.
Avelino balks at being described as an "artist."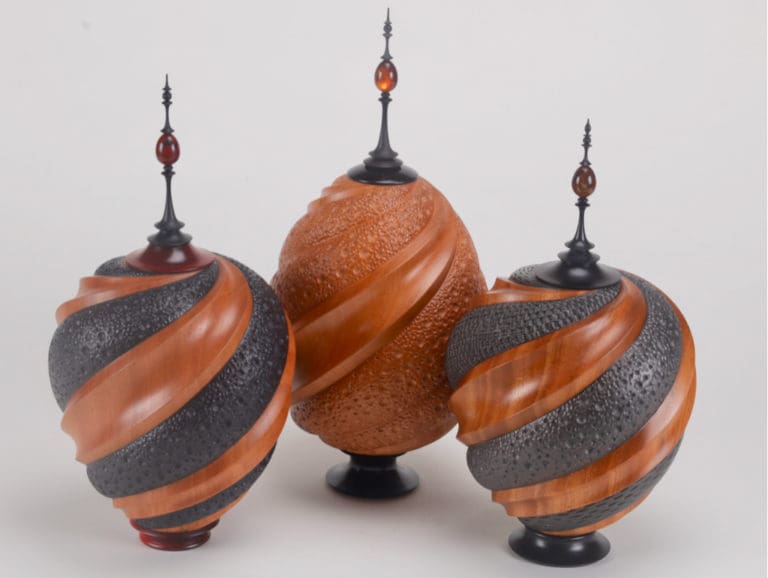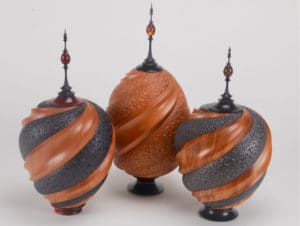 "I don't call myself that," he said. "I'd say I'm a skilled craftsman, but I guess that depends on who buys [what I make]. To them, I might be an artist. I just like to make stuff."
Karen also eschews the term.
"I don't call myself anything," she said. "If you say you're an artist, people look for something esoteric in your work. From the time I was a child, I loved to create beautiful things. That gives me joy."
The Samuel siblings credit their creativity to being raised at a time before video games, television and even electricity in their early years. As youngsters, they learned skills their parents used every day.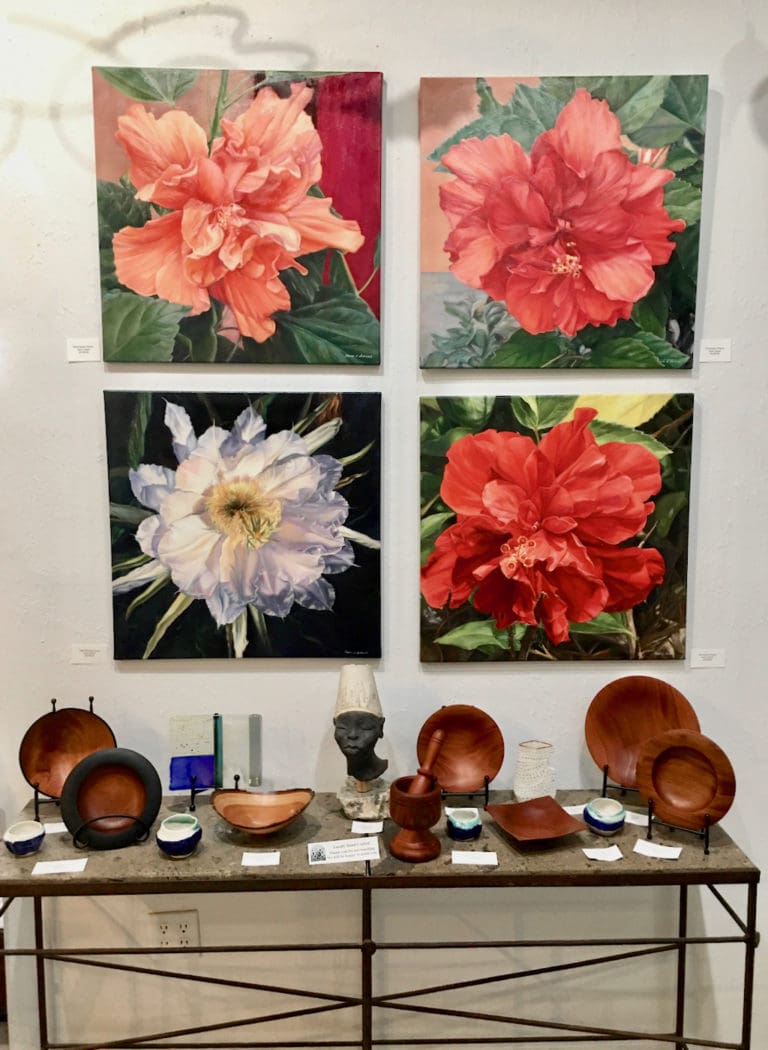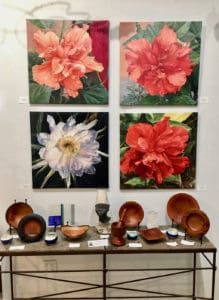 Their father Willis worked as the estate overseer and raised cattle for the Lockhart family at Leinster Bay Estate. When that land became part of the Virgin Islands National Park, Willis built fences and herded animals on his own family property.
"He got up at 4 a.m.," Karen recalls. "He was an avid reader. He wanted to be a doctor."
The Emmaus Moravian Church had a library, which the family used regularly. Moravian Church members "were salt of the Earth people," she said. "They had high ethical standards."
Their mother Doris raised the children and sewed handicrafts after the children were in bed. Their aunt, Ella Samuel, who died at age 100, ran a program which produced homemade crafts marketed at tourism centers.
"The older children assisted the parents in raising the younger ones," Karen said. "When we were done with our chores, we entertained ourselves by being creative. Avelino would always be whittling or carving something. The girls would be reading or sewing dolls' clothing out of scraps. We copied the clothing from catalogues and started selling them."
Avelino remembers teaching himself to carve using a machete even before he went to school. Later he used a pen knife and file, and when he needed a drill, he shaped the top of a nail to get a better grip and twisted the nail by hand to make holes.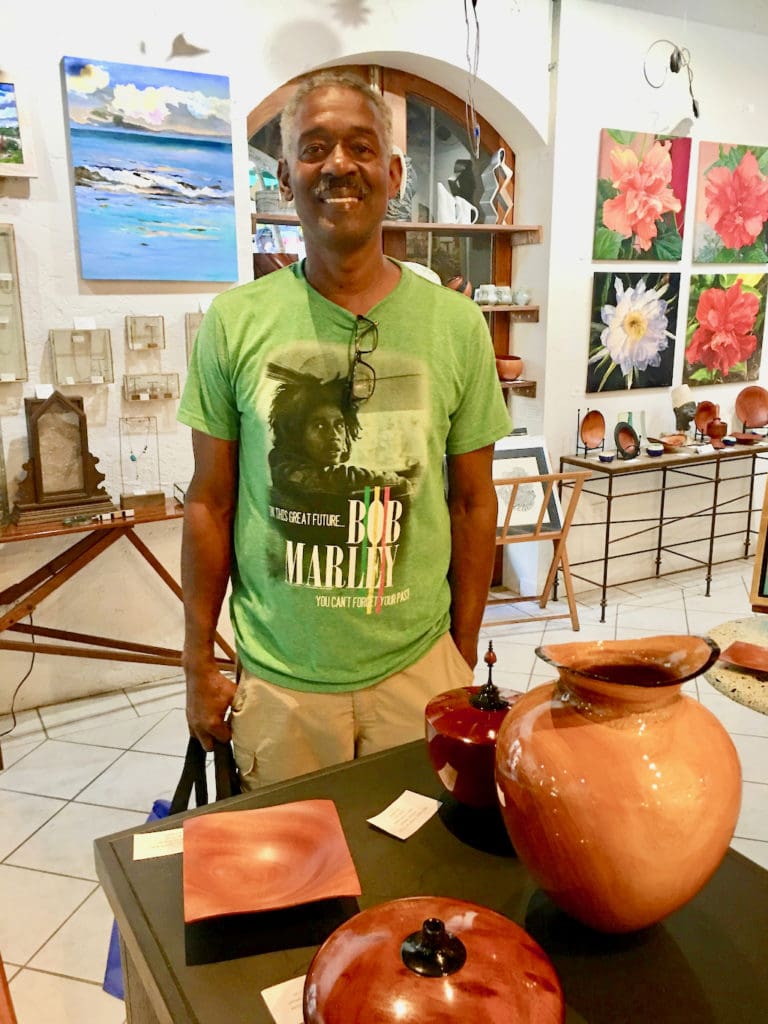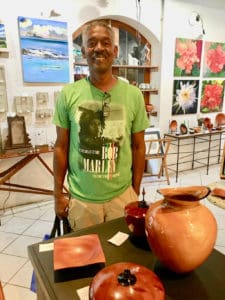 His father routinely made oars for boats and handles for hoes, and Avelino learned woodworking from him. Later he developed skills from Mr. Bernard and Mr. English who came out once a week to teach industrial arts at the Benjamin Franklin School (which became the Guy Benjamin School). He also learned basketmaking from the legendary master Herman Prince.
After graduating as a college prep major from Nazareth Bay High School (now Ivanna Eudora Kean High School) in 1974, Avelino went on to get a bachelor's degree in industrial arts and eventually his master's in industrial education. He taught woodworking at the Julius E. Sprauve School in Cruz Bay from 1981 until 2011 and made custom furniture on the side.
Karen also attended Kean High.
"I got major skills in an occupational clothing class taught by Ms. Edwards. I made a lined linen suit with bound buttonholes. That was some advanced tailoring – half the teachers now don't know how to make buttonholes like that."
She went on to get an arts degree at George Washington University; the rigor she experienced there guided her teaching methods when she returned to Kean High to teach art in 1979.
"I like the European method of repetitive skill training. You practice until you get it right. I don't like the idea of art as entertainment at a high school level. That's OK for elementary school, but I wanted the students to see a teacher who could teach skills."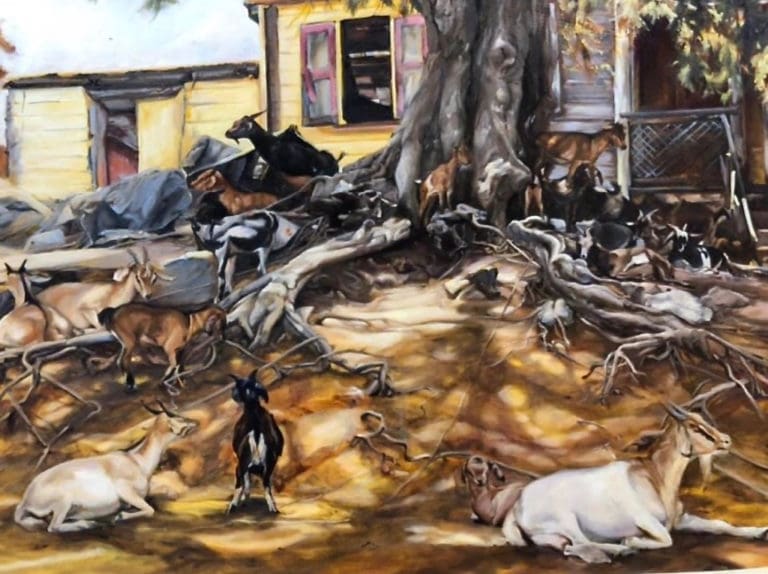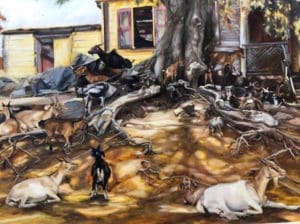 Karen taught at Kean High until 1988. She opened an art gallery in Cruz Bay, but closed it after several years. She now works at her studio, Kareso Studio, in Coral Bay.
In recent years, Karen has been plenty busy. Pageant contestants book her many months in advance to sew their gowns; St. John residents seek her out to make bespoke hand-crafted clothing or knitted items; tourists and locals scramble to get to her sale table on Saturdays in Coral Bay before the coconut bread and local juices are all gone. (Customers can reach her at 340-514-8897.)
Avelino, meanwhile, regularly travels to study and teach wood turning, which he started learning 20 years ago. Since 2006, he has taught wood turning throughout the United States as well as Tanzania and Australia. Some of his adult pupils, including William Johnson, Hal Usher and Nelson Uzzell, have gone on to develop their own followings.
"You learn from other people," Avelino said, "and learn to push the limits of the wood."
He's now working on completing two videos which demonstrate the skills he's acquired. (He teaches privately by arrangement and can be contacted at 340-514-6002.)
The Samuel siblings' work is featured through Mar. 5 at Bajo el Sol, but some of it is always on display, according to David Knight, who co-owns the gallery with his wife Priscilla Hintz Rivera Knight.