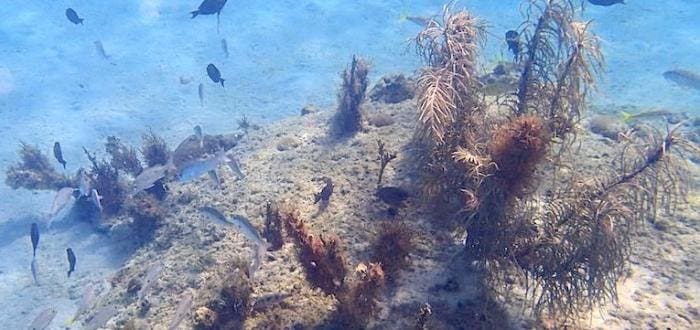 Gov. Albert Bryan Jr. has vetoed legislation delaying the territory's ban on most widely used sunscreens, meaning it will go into effect March 30 as the law initially required.
The law is aimed at protecting the territory's already suffering coral reefs, and bans those sunscreens with the chemicals oxybenzone, octinoxate and octocrylene, which studies show are extremely harmful to coral.
"We have lost 80 percent of our coral reef cover. Eighty percent, and we're fighting against big issues that are beyond our control," said the law's sponsor, Sen. Janelle Sarauw, after it passed the full Senate in the summer of 2019. "Go on any given day to Coki Point and Magens Bay, packed with tourists wearing sunscreen. Do you know the damage we're doing to the ocean?"
During committee hearings Kristina Edwards, education and outreach coordinator for the Coastal Management Division of the V.I. Department of Planning and Natural Resources, said the health of the V.I. reefs continue to decline since a 2005 mass bleaching event that caused a 50 percent decline in coral cover in waters less than 85 feet in depth. That was attributed to high water temperatures.
"USVI reefs are suffering the effects of overexploitation of reef resources and terrestrial sediment runoff is increasing mortality of threatened and ecologically crucial corals," Edwards said.
Edwards said the two chemicals were first recognized to induce coral bleaching in 2008.
Harith Wickrema, president of Island Green Living Association, who initially pushed for the measure, praised Gov. Bryan for vetoing the delay.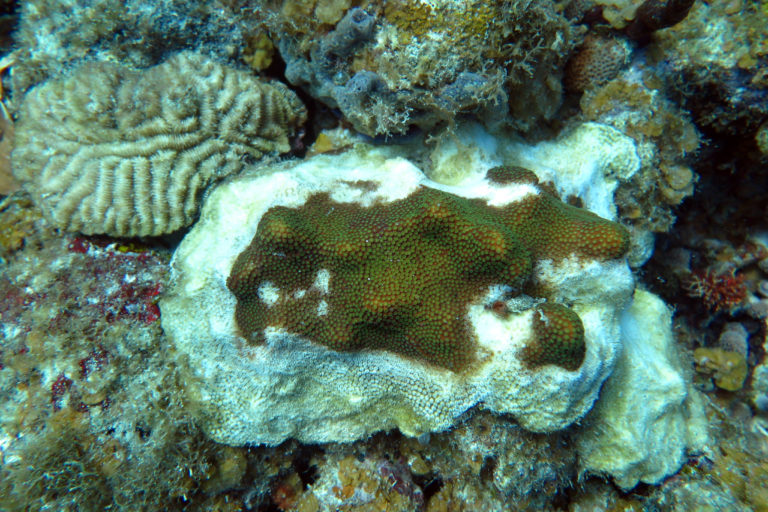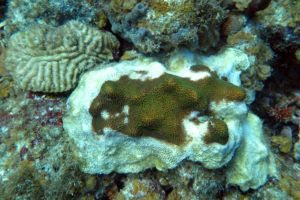 "We are grateful that he did not bend to special interests but instead put protecting humans and coral health first," Wickrema said in a news release.
Under the law: Act No. 8185, stores were mandated to cease ordering new inventory of sunscreens containing oxybenzone, octinoxate and octocrylene as of July 2019, giving them eight months to sell off their inventory.
Some studies have found that the substances may pose some threat to human health too, although the medical consensus is that the benefits of protection from ultraviolet rays outweigh the potential negative health effect.
The Centers for Disease Control suggests a variety of alternative methods of sun protection, including long sleeves, hats and products such as zinc oxide.
According to Wickrema, only zinc oxide and titanium have been recognized as safe by the FDA and are the ingredients to be looking for in reef safe sunscreens. Wickrema said only 260 sunscreens are on the market today fit this description and the rest are considered harmful to both reefs and human beings.
Some of the recognized reef safe sunscreens on the market currently include: KLAR Pure Zinc Oxide, TruKid Sunny Days and Kokua Hawaiian Reef Safe Natural Zinc Sunscreen.