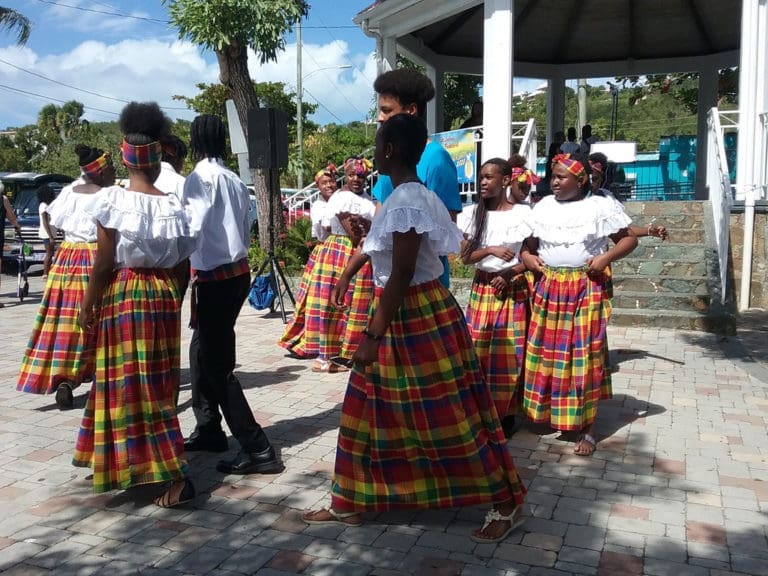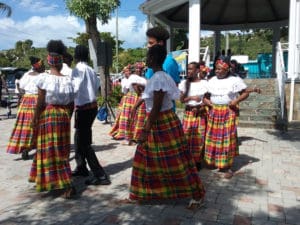 Culture came out to play on Saturday in Franklin Powell Park with the arrival of the St. John Arts Festival.
This year marks the festival's 20th edition. On Saturday, the first day of the festival, St. John's children took center stage. The young performers shared song, dance and steel pan melodies with the public.
Vendors' displays took over the paved brick plaza of the park, with sellers arrayed in cultural dress.
Festival Founder Frank Langley reflected on the beginning of the annual event as he observed the scene.
At first, Langley said, he worked to have a different local band play in the Powell Park bandstand.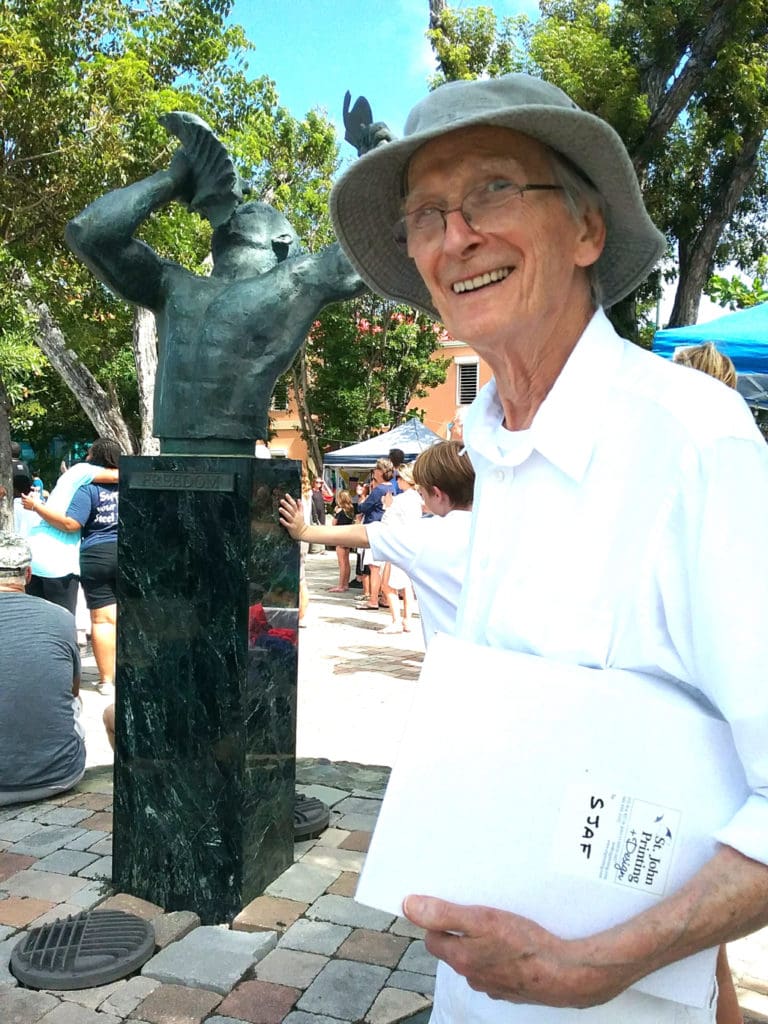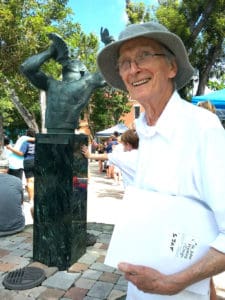 Vendors sowed up in T-shirts and street clothes, selling T-shirts and commercial souvenirs.
Langley said that wouldn't do.
The idea was to showcase all aspects of island culture. Cultural music, cultural costume, cultural offerings were on crafts tables. It took time and persuasion, but eventually, he said, the vendors came around.
Now festival promoters award prizes for the best vendor costume.
The Love City Pan Dragons attracted a crowd at the foot of the bandstand. Adult performer Elaine Penn, known as Mother Dragon, asked the crowd for support.
The band has been invited to play in Antigua's Pan-O-Rama in August, she said. Contributions will go towards travel. Those children who train for the big performance will have a chance to play with one of the Antigua pan troupes.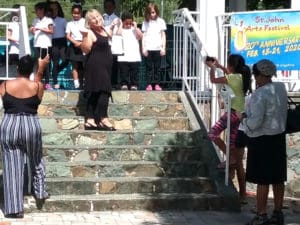 The children's choir started with kindergarten. Choirmaster Kristen Carmichael-Bowers nudged them into place at the top of the bandstand steps to sing. After the 2017 hurricanes Carmichael-Bowers gathered St. John students from the three local schools – Gifft Hill, Julius E. Sprauve School and St. John Christian Academy.
They were followed by the Soaring Gulls, a new quadrille dance troupe. Langley credits Sprauve schoolteacher Evans Williams for getting students together in a group to learn a traditional dance of the Virgin Islands.
The effort began in 2017, he said, but the student costumes of madras skirts and head ties were destroyed in the storms. Each year afterward, the promoter said he visited the school to see if the dancers were ready to perform.
Not yet, administrators said. But this year, when Langley went to Sprauve School, the principal said new costumes were in the works.
And as Children's Cultural Day rolled towards its finale, the Soaring Gulls stepped smartly into place for the two-step, seven-step and a brisk, but brief merengue.