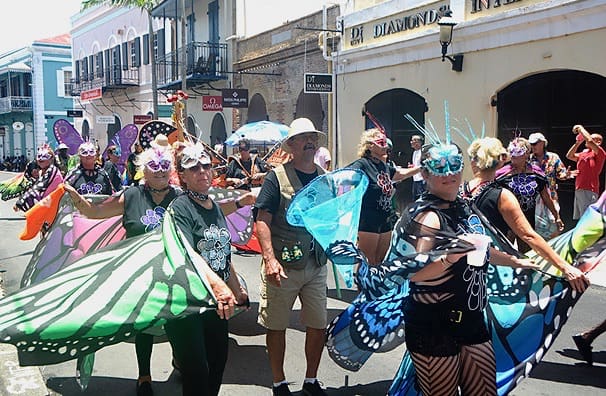 Preparations for the 68th St. Thomas Carnival celebration are ongoing and promise a colorful range of cuisine, music, and people. Under the new management of the V.I. Department of Tourism's Division of Festivals, this year's event, with the theme "All Eyes on We for 2020," is scheduled to run from April 4 to May 3, with new festivities added to the calendar.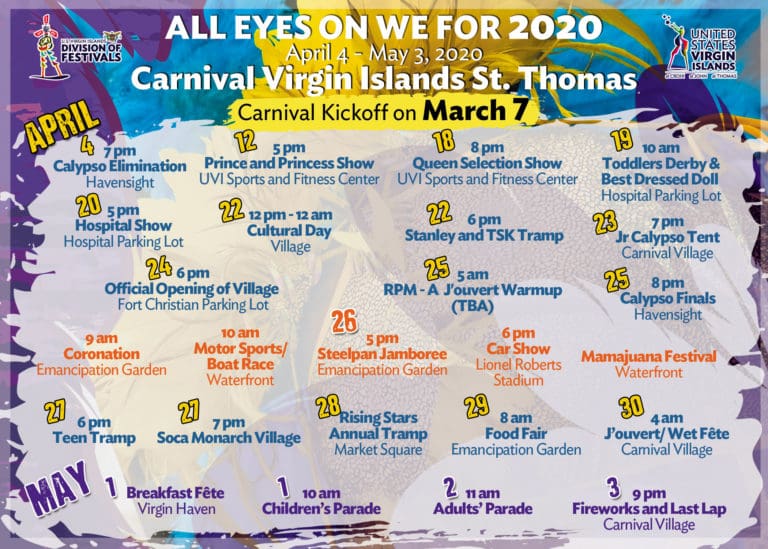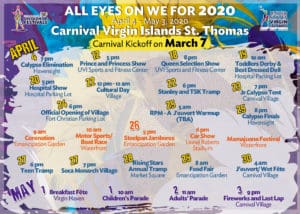 Despite a fight from V.I. Carnival Commission, which formerly managed the St. Thomas carnival, the new agency now controls the government funding for the event and recently completed carnival celebrations on St. Croix. The Division of Festivals plans to offer a snapshot of Virgin Islands culture and history.
Ian Turnbull, the Division's Director, believes that every opportunity to deliver a memorable carnival season to the people of the Virgin Islands is being explored.
"The events we've planned should ensure that people of all walks and stages of life are engaged in the Carnival," Turnbull said.
The kickoff event takes place March 7 at Market Square and features performances by Spectrum Band, Calypso Monarch contestants, and other local and regional artists. On April 4, Calypso Elimination will take place at Havensight. The popular Prince and Princess Show is set for April 12 at the UVI Sports and Fitness Center, and J'ouvert Warmup, 'Rum, Powder and Mas,' is scheduled for 5 a.m. April 25 on the Weymouth Rhymer Highway, beginning at the intersection at Cost-U-Less and ending at Fort Mylner.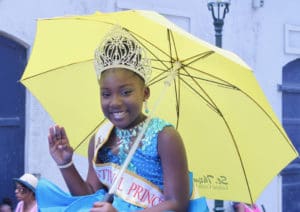 Free to the public, the Carnival Village opens at the Fort Christian Parking Lot on April 24 and highlights local entertainment from the territory and the wider region, featuring Pumpa, Adam O, Farmer Nappy, Lyrikal, Nadia Batson, Ricardo Dru, Teddyson John, and Morgan Heritage.
Organizers are planning a boat race for April 26 at the waterfront, where high-end vessels race for cash prizes totaling $20,000. The Children's Parade is set for May 1 followed by the Adults' Parade on May 2, which are key fixtures for this year's celebrations.
More information on the annual event is available by viewing the official calendar for Carnival Virgin Islands. , St. Thomas.
The schedule will be updated with more events in the coming weeks.