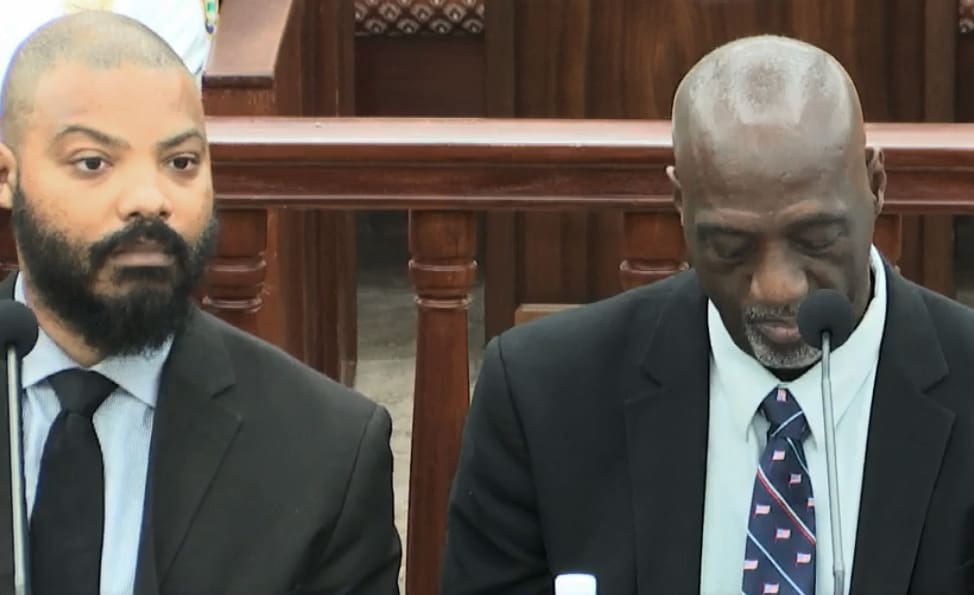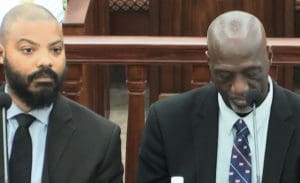 The V.I. Police Department reported that violent crime cases were down in 2019 from 2018 and arrests were up.
A data sheet released by Deputy Police Commissioner Celvin Walwyn showed:
– 1,663 violent crime cases were reported to the department in 2018 resulting in 232 arrests. The figures for 2019 show 1,475 cases reported and 307 arrests.
– The breakdown in violent cases in 2018 was 706 on St. Croix, 853 on St. Thomas and 104 on St. John.
– The breakdown in violent cases in 2019 was 640 on St. Croix, 707 on St. Thomas and 128 on St. John.
– The breakdown in arrests in 2018 was 71 on St. Croix, 148 on St. Thomas and 13 on St. John.
– The breakdown in arrests in 2019 was 127 on St. Croix, 160 on St. Thomas and 20 on St. John.
Walwyn said the department is focused on reducing violent crimes. He said in the last quarter of 2019 the department conducted high visibility patrols in areas known for criminal activity and with the added presence, "Citizens began reporting not just crimes, but the names of individuals they believed to be involved in committing crimes. That latent partnership worked."
Walwyn said that a decrease in major crime is caused by many factors.
"The triangle of crime says that crime is made up of three sides. These sides are desire, ability and opportunity. If any one of those sides are removed, crime cannot occur," Walwyn said. "The police through visibility in certain areas, a focused deterrence, will reduce the opportunity for the criminal to take action."
In a recent Senate hearing, Sen. Donna Frett-Gregory said the Legislature had recently passed many punitive measures to reduce criminal activity, but that was not enough. She said that social and economic issues also needed to be addressed to bring crime rates down.
In an email to the Source, Walwyn appeared to agree. He wrote, "The problem with our local crime situation is that some of the social issues are not properly addressed."
At a Senate hearing, Quincy McRae, Criminal Division chief at the Attorney General's Office, said a big deterrent for criminal activity would be hiring more police officers. Walwyn supported that remark at the hearing, however, he went further in his email, "Every solution does not need new streams of funding, what they need is follow through and community support. … The problem from my personal viewpoint is that we begin social programs to help the youth, but we lack volunteers from within the community to help maintain these programs. The VIPD has programs such as PAL and Weed and Seed in place. There are also Little League programs in place, what we need is more parents to volunteer with these programs."
On St. Thomas, the police department is launching a program called MAGIC. Walwyn wrote, "Magic means Mentoring Advising Guiding and Instructing Children. This program reaches children in elementary school and gives them alternatives to drugs, gangs, guns and violence. The department introduced this program because officers had been told by Caribbean gang leaders that if the community does not reach its at-risk children by age 12, it will lose them to the gangs."
The data sheet from the police department said there were 45 homicides in 2018 and 43 in 2019. The breakdown in 2018 was 31 on St. Croix and 14 on St. Thomas. In 2019 the breakdown was 22 on St. Croix and 21 on St. Thomas. No homicides were reported on St. John those years.
However, the report says nonfatal shooting incidents increased from 35 to 49 in the territory from 2018 to 2019.
Walwyn's email concluded, "It is the vision of the Virgin Islands Police Department to ensure that our members treat the public with the respect they deserve and demand. At the same time, we will endeavor to provide law enforcement services that is second to none across the territory with the continued support of the community."