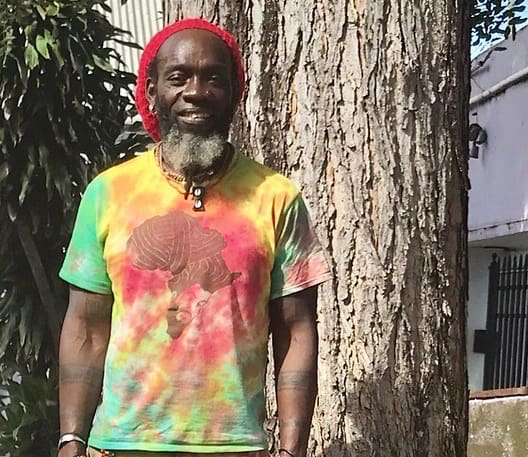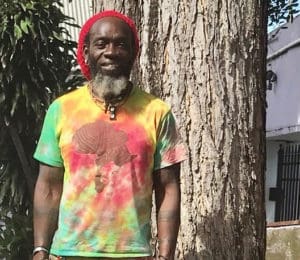 Iyaba Ibo Mandingo will present his dramatized monologue, "Voices of the Streets," this weekend at the Dorsch Center in downtown Frederiksted, a highlight of February activities for Crucian Heritage and Nature Tourism.
Other upcoming events sponsored by CHANT include woodworking classes and tour guide training.
"Voices of the Street" travels to the big island from St. Thomas and St. John venues that captivated audiences last weekend. Performances are in Frederiksted at 7 p.m. Saturday and 4 p.m. Sunday. Tickets are $20 and can be purchased at the door.
The big island is in for variations to the original program with nuances that will keep the mind and spirit engaged, Mandingo said. His collaboration with David Edgecombe, associate professor of the University of the Virgin Islands, was the spark that moved the second act into existence, he said.
Mandingo was born on the island of Antigua and moved with his family to the U.S. at the magical age of eleven – the age of reasoning, as Mandingo calls it.
Now, 39 years later, he has decades of travels and performances stateside as well as to other countries and to the African continent. His quest is to embrace his West Indian roots, feel the DNA of his culture up close and personal … again.
"I've had enough of the cold and the snow, the distance that happens when strangers don't look you in the eyes."
He said he finally feels free to experience and embrace Caribbean culture again full-time.
Mandingo is physically African Caribbean, with a strong body and dark skin, a broad nose and full lips that were shunned by his peers when he immigrated to America. His Caribbean accent was not readily accepted by his classmates and he wasn't fully comfortable in his own skin at that time, he said.
"What a blessing it was to have those eleven years in Antigua, spending time with my grandfather in his tailor shop, and with his childhood friend, Mr. Marcus, who was an astute calypsonian," Mandingo said. "It prepared me for my immigration to America."
Mandingo's mother is a singer, and he has inherited her lyrical skills.
"I can now say I have a good singing voice. Now I sing!" he said.
And, sing he does … interspersed with his poetry, his painting and his street voice in collaboration with the voices and music of the talented musicians, poets, singers and dancers who join him onstage in his many performances in the Caribbean, stateside and Africa.
"We are the griots, the Djeli who tell our stories as an awesome vehicle as we travel around the world. We want to ignite the DNA that is present yet might have been numbed by the speed of the big cities, the omnipresence of the internet and social media. We are highlighting and celebrating what is important to us as Caribbean people," he said.
Mandingo believes, "If you aspire to your destiny, the universe conspires to assist you."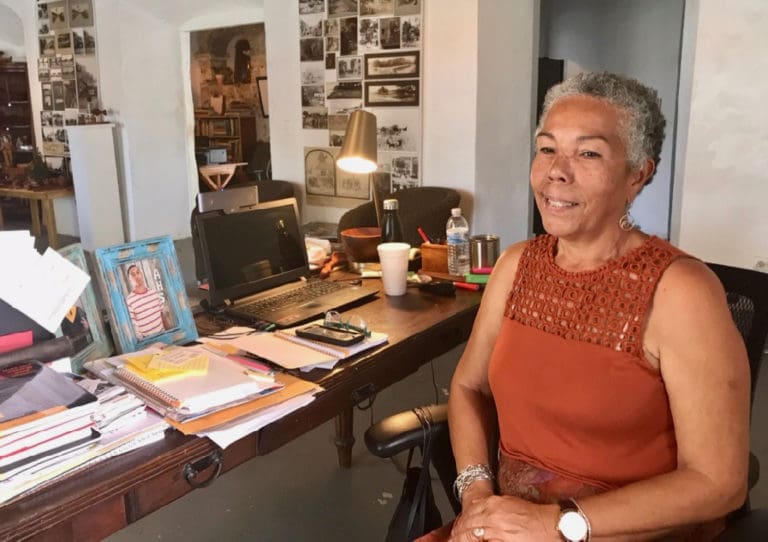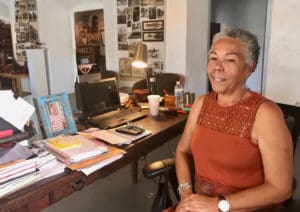 In addition to "Voices of the Streets," CHANT will present a woodworking program and parcels in the Frederiksted Community Gardens, executive director Frandelle Gerard said.
"Our artist-in-residence, master woodworker, Afreekan Southwell is with us again for the month of February. He will be doing two series of workshops at the CHANT location."
The apprenticeship and joinery training will be from 9 a.m. to 3 p.m. Monday through Friday. The relief wood carving and three-dimensional carving is open to the public from 6 to 9 p.m. Tuesday, Wednesday and Thursday. The Closeout Ceremony will be Feb. 28, at a time to be announced.
"We are excited about the exhibit. Afreekan will show his art and his students will show their woodwork," Gerard said.
The students' work will be shown at Agrifest 2020.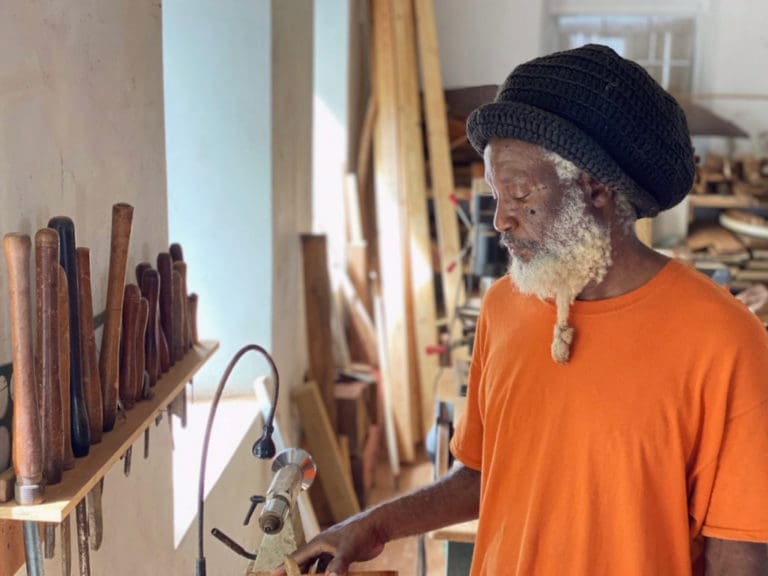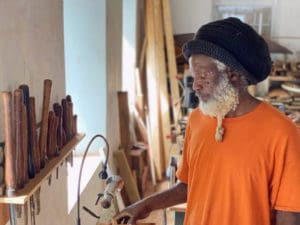 CHANT has relaunched The Frederiksted Community Gardens across from the Marley Houses in downtown Frederiksted. Young Blood Gardens are smaller plots with five people gardening.
Clean Sweep Frederiksted is doing a workforce development training program in farming. Some students in that program will be gardening at the Frederiksted Community Gardens, Gerard said.
Rotary West is partnering with CHANT by giving the organization a grant. The program was dormant due to the 2017 hurricanes and is now being revived.
"We've been fortunate with the receipt of a grant in 2011 from V.I. Waste Management Authority that got us started. The Department of Agriculture gave us a grant several years ago and a Rotary grant in 2019 is keeping us funded in this second year. Proceeds from sales of our produce goes back into the garden and fees we receive also go back into the garden," Gerard said.
Water tanks, irrigation materials and tools are all recurring costs CHANT shares with anyone who is gardening, Gerard said. CHANT provides the water, which is one of the biggest expenses.
Community members are invited to take a 10 by 20-foot lot, which is the smallest available. There are two young people working a 25 by 60 parcel, which is really big, Gerard said. They are looking forward to supplementing their income.
"We are partnering with Good Food Coalition. It's a collaborative effort that can accommodate over 50 persons," Gerard said. "It's a lot of work, but it's fun work."
A community workday for the garden is scheduled from 9 to 11:30 a.m. Saturday. Everyone is invited.
CHANT is holding tour guide training sessions in preparation for a walking tour on Feb. 19 for 700 confirmed cruise ship passengers. CHANT will need 25 tour guides and is looking for interested people who can take the training on Feb. 11, 12 and 13. The travelers are history buffs and will be looking at St. Croix from a historical point of view. Tour guides will be provided with historical information about the island, Gerard said.
Those interested can contact the CHANT Facebook page for the tour guide training and the Frederiksted Community Garden Facebook page.