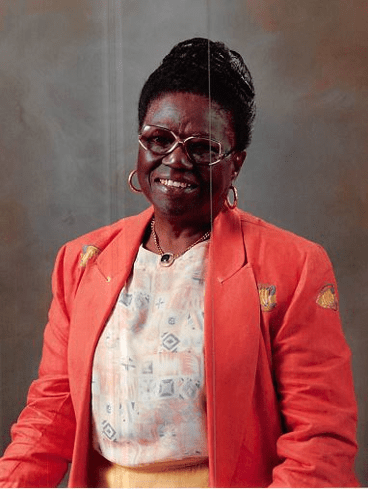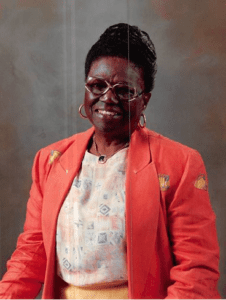 Ann E. Abramson of Estate Whim, Frederiksted, died on Saturday, Jan. 25.
She was preceded in death by her parents: Peter and Wilhelmena Christian.
She is survived by her son, Rupert R. Abramson Jr.; grandchildren: Suzanne E. Abramson, Rhea A. Abramson, Raymond R. Abramson, Randolph R. Abramson and Raina R. Abramson; great-grandchildren: Reesa R. Abramson and Raiden T. Abramson; nieces: Laris Ernestine Christian, Angela Christian and Cora L.E. Christian, MD MPH; and nephews: Clifford A. Christian, Delano Christian, Alphonso A. Christian II Esq., Lowell Christian, Rodney Christian, Mario Christian, Melvin Christian, Anthony Christian and Noel Christian.
She is survived by great nieces:  Laurie M. Christian, Nesha Christian-Hendrickson, Terri Cooper, Shelley Cooper, Karen Christian, Carol Christian, Christina Christian-Mcfarlande, Cleone Christian, Andrea Christian and Imogene Christian; great nephews: Addison P. Christian, Christopher A. Christian and Marcus Christian-Hendrickson; adopted daughter, Joyce A. Abramson; daughter-in-law, Edna I. Abramson; and godchildren: Augustin Henderson Sr. and Alvin M. Milligan.
She is also survived by special friends: The Honorable Kenneth E. Mapp, Andy Romain, Gerry Groner, Lionel Jacobs, Monica Abraham, Bodil Simmonds, Emile Henderson III Esq., Rudy O'Reilly, Tony Laurencin, Rosa Guadalupe, Betty Wilson, Diane Henderson, Jeanne Garcia, Theresa Duval, Father Kenneth Gaddy, the ICM sisters, Desiree Jordan, Gertrude John, Dr. Gemaine Owens, Sister Marguerite Brennan, Monsita Ayala, Anita Davila, Rosie Mackay, Sandra Howell, Ann Doute, Indolicia Byron, Frederick Joseph.
Other surviving friends include: Curtis Williams, Alfredo Hodge, Cedric Armstrong, Jay Watson, Dwayne Benjamin, Dunstan Charles, Ann Golden, John Brady, Eloise Benjamin, Virginia Burke, Eugene O. Walwyn, Desmond Fredericks, Amerita Vegas, Dwayne Fergus, Eleanor Johannes-Gomez, St. Patrick's Faith Community, Richmond Senior Citizen Center, Sacred Heart Society, St. Patrick's Choir, and Friends on the Move Travel Club; as well as many other relatives and friends too numerous to mention.
There will be a viewing at 9 a.m. followed by a funeral service at 10:30 a.m., Tuesday, Feb. 11, at St. Gerard's Hall, St. Patrick's Catholic Church. Interment will be at St. Patrick's Church Yard.