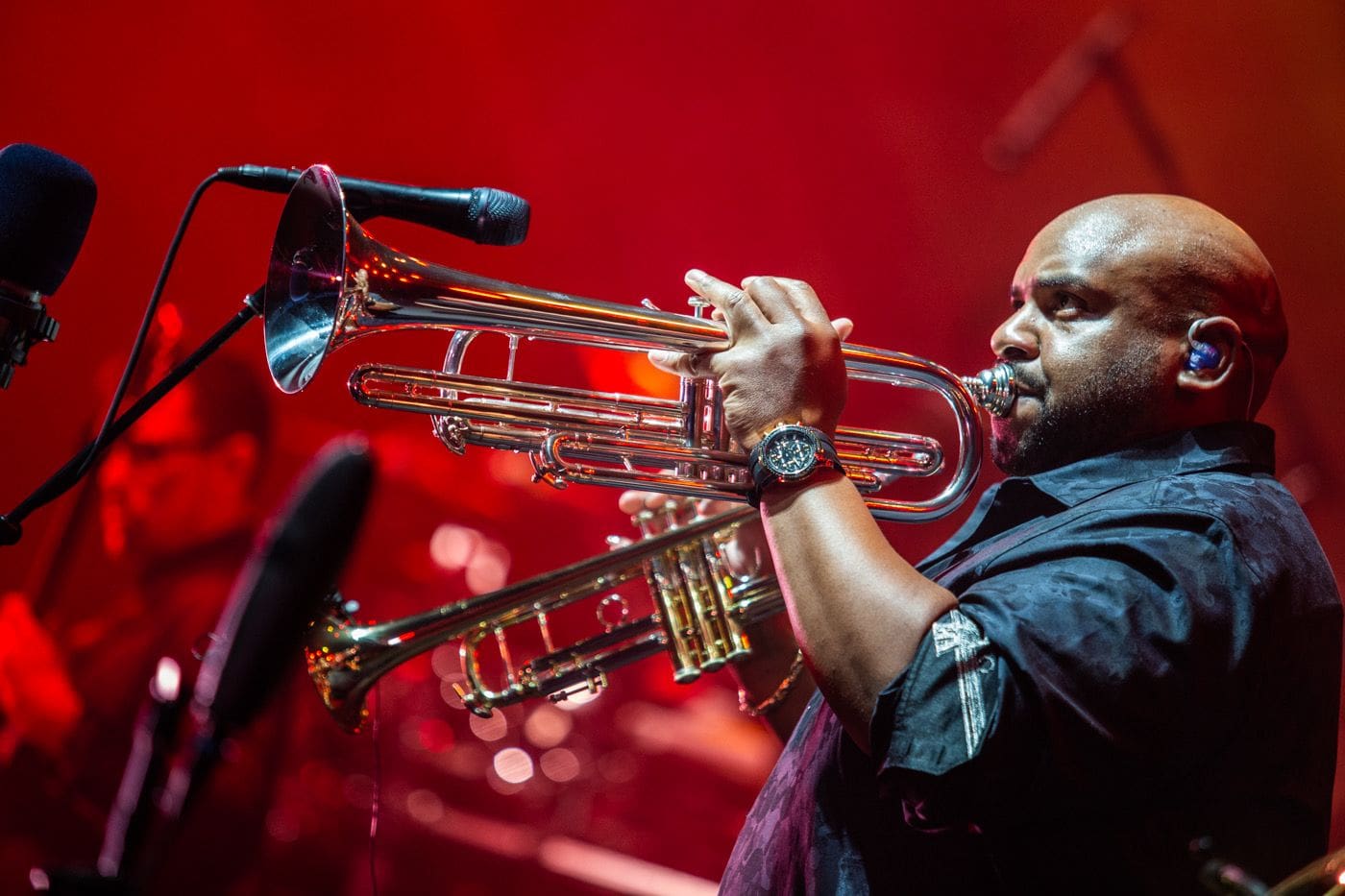 Trumpeter and music arranger Rashawn Ross of the Dave Matthews Band is a man living his dream. He's also a man who has never forgotten where he came from.  Moved by the devastation of the Virgin Islands and the territory's schools following two back to back hurricanes, Ross strives to support others through his own passion.
"As a Virgin Islander and successful musician, I feel its important to do what I can to assist and motivate those students who love music and not wait on the government to replenish the tools they need to hone their craft," he said.
"Through my association with Conn-Selmer" an American manufacturer of musical instruments for concert bands, marching bands, and orchestras, I secured large discounts to local schools in all three island districts. After Hurricanes Irma and Maria, representatives of Conn-Selmer came down to the V.I. to survey the damage to local schools and to replenish the instruments lost in the storms."
Due to Ross' relationship with the company, the normally time-sensitive discounts are a mainstay for all three island districts. "I've also donated many of my personally designed trumpets and mouthpieces along with marching percussion to local schools over the years."
Stan Joines, local musician and Central High School band director, has nothing but praise and accolades for his good friend and fellow trumpeter.
"Rashawn Ross is humble, giving, smart and hardworking and one of the world's jazz giants. He is a Virgin Island treasure."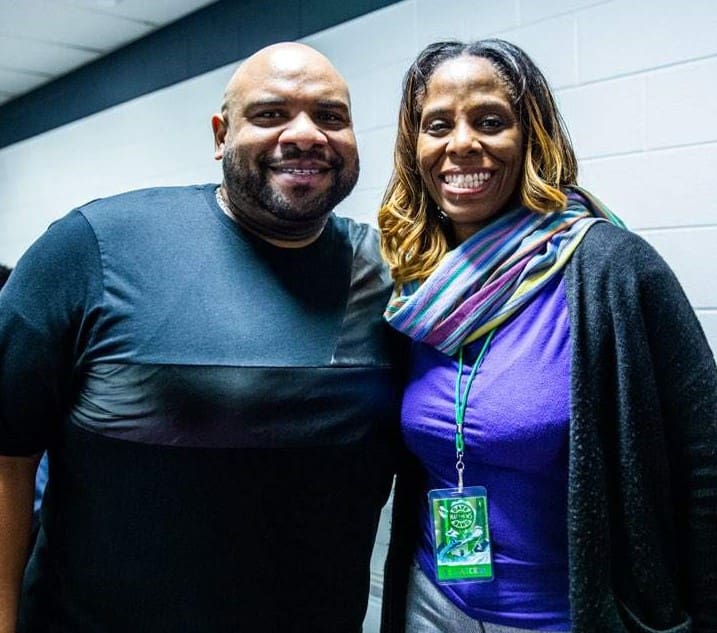 A native son of the Virgin Islands, Ross was born and raised on St. Thomas, where he grew up surrounded by the musical culture of the Caribbean.   His Dad, Randy Ross was originally from St. Croix and his Mom Beverly Monsanto was from St. Thomas. At 13, Ross was a working musician, playing with the Imagination Brass Band, and by his junior year of high school, Ross said he decided to "put all his eggs in one basket" and pursue a career in music.
"It just so happens that my mom's friend was the manager of Imagination Brass. I would attend the band's parking lot shows and stand as close to the horn section as I could," Ross remembers. "It was during this time that I became close to the man who would become my musical mentor, Sergio "Bolo" Fernandez, a cultural icon who taught me horn arrangement."
Ross also credits his Dad for planting the seeds that led him to become a musician at an early age.
"My Dad was very protective of his music collection, albums and CDs by jazz greats like Oscar Petersen, Clark Terry and other jazz legends," he said. Ross recalled "borrowing" a CD without his father's permission and then later confessing. "Although he was annoyed that I'd taken the CD without asking, he was touched by the fact that the seed for the love of jazz music had been planted. In his mind, he'd done his job."
After high school, Ross won a scholarship to Berklee College in Boston, Massachusetts. Upon graduation, Ross moved to New York City where his career in the music industry quickly took off. Not one to discriminate, Ross began doing a lot of session work. At that time, the aspiring jazz musician followed artists like Charles Mingus and the big band jazz sound his father shared with him.
"When I first moved to New York, it was important to me to work as much as possible. Even though my goal was to be a jazz musician, I took whatever gigs I could get, jazz, R&B, whatever was needed," Ross said. With a high demand for trumpeters, he enjoyed early exposure. Ross also continued to play with fellow Virgin Islander and saxophonist, Ron Blake of the 21st Century Band, an early musical mentor.
"I met Ron when I was in junior high and high school. He would come home to St. Thomas and teach summer workshops. Ron continued to mentor me through college and I began playing gigs with him. Ron's album, "Lest We Forget," was my very first professional jazz recording. Once I moved to New York, he took me under his wing, told me who to see and where to go."
Leroi Moore, saxophonist with The Dave Matthews Band, first took notice of Ross when he played with Yerba Buena, one of their opening acts. This led to an invitation to play with the Dave Matthews Band band for the first time in 2005. Over the next couple of years, Ross continued to join them, when schedules permitted. After playing with the Matthews Band at Red Rocks Park in Colorado and the Jazz Fest in New Orleans, Moore approached Dave Matthews about bringing Ross on permanently. And the rest, as they say, is history. Since then, Ross has become a major presence and contributor to the Dave Matthews Band's style and sound.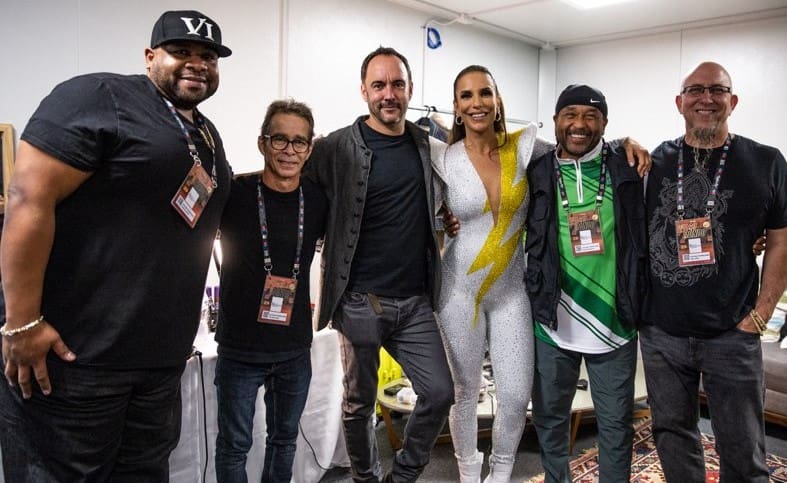 "As an artist, I am always striving to improve my craft, my performance," he shares. "Over the years, I have designed trumpets to experiment with my sound.  I like to take them out on the road and test them out – put them to the test."
When Ross is not touring and recording, he continues to do studio sessions with artists across musical genres. His personal music playlist represents a mixture of R&B, rock, funks, and the music his Dad raised him on, including Roy Hargrove and Freddie Hubbard, Earth Wind and Fire, Tower of Power, Kool and the Gang, DeAngelo, and Brooklyn-based jam band, Snarky Puppy.
When asked about the recent nomination of the Dave Matthews Band to the Rock & Roll Hall of fame and subsequent loss, Ross graciously responded, "As a band, we have always been the kid in the corner."  He adds, "Honestly, we didn't have lofty expectations about winning. We were just happy that our fans see us that way. That's why we do this."
The Dave Matthews Band will begin its 2020 tour in Las Vegas in late February. In the meantime, Ross stays busy in the studio recording tracks for the recently-aired Grammy's and upcoming Oscars. "I am so grateful that I have a career that I love," he shares. "The freedom and the artistry that comes with being a musician enables me to enjoy myself."