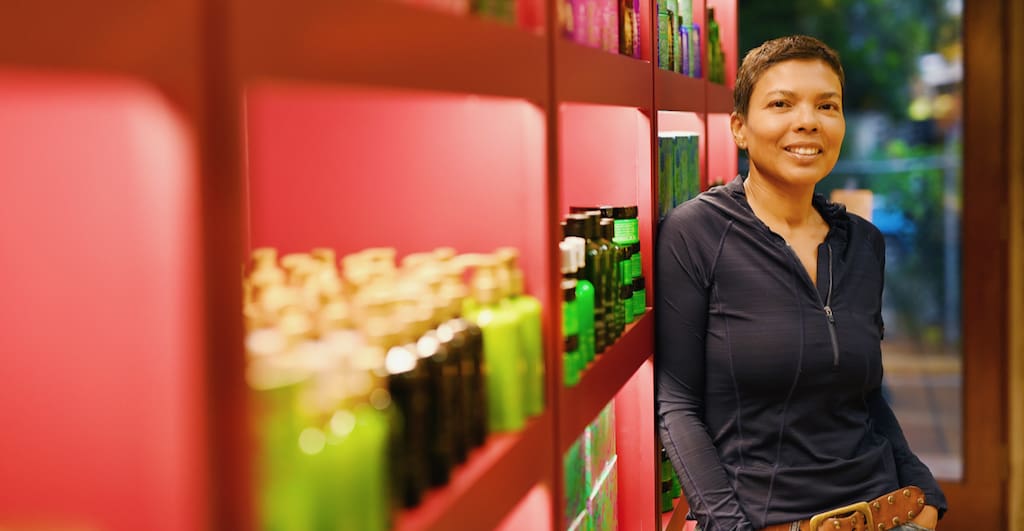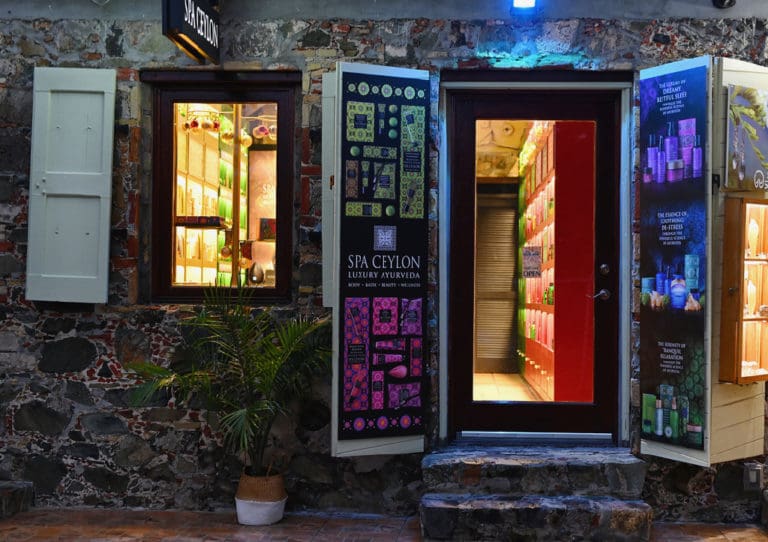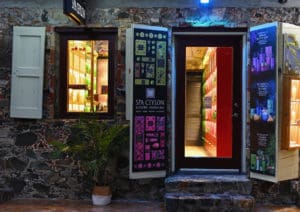 Tucked inside one of the oldest buildings in Cruz Bay is a new shop featuring beauty and health products that have never been marketed in the Americas until now.
Soolan Nilsen and her husband, Alain Brin, quietly opened Spa Ceylon in late December in an old Danish warehouse in Wharfside Village on St. John. The shop carries an exclusive line of health and beauty products based on ancient Ayurvedic practices which promote well-being.
Nilsen and Brin first encountered the Spa Ceylon brand when they traveled to Sri Lanka (the modern name for Ceylon) to stay with a family member following the ravages of Hurricane Irma.
"We both fell head-over-heels in love with their products; they are so tropical, and the scents are so enticing – lime, lemongrass, frankincense," Nilsen said. "We thought, 'Wouldn't this be lovely in the Virgin Islands?'"
Before they left the country, Nilsen and Brin set up a meeting with Spa Ceylon's international division. The brand Spa Ceylon was started 10 years ago by two brothers, Shiwanth Dias and Shalin Balasuriya, whose family had been manufacturing health and beauty products for nearly five decades.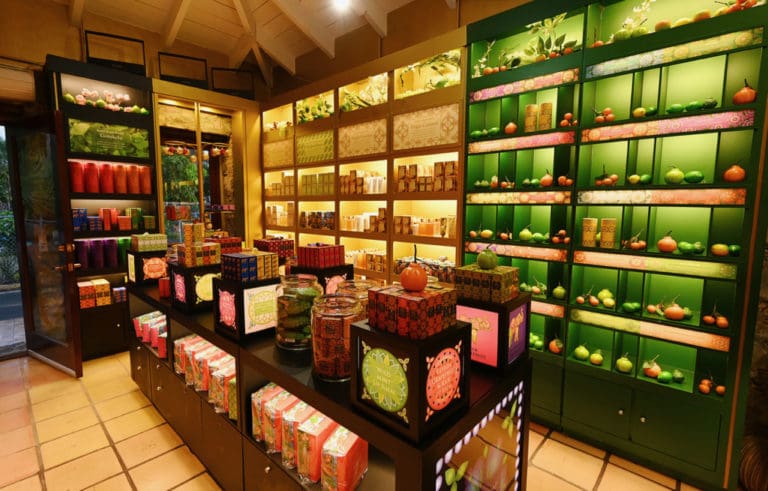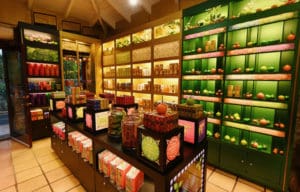 Although the name may not be known in the Western hemisphere, "Spa Ceylon is truly an international brand, and they're moving their way west," said Nilsen. "We're the 99th store, and the first in the Americas."
It took a while to work through all the details and ready the location on St. John, but she said the effort has been worth it. As soon as customers cross the threshold, they are immersed in lush colors and delicate scents. The beautifully packaged products are arranged according to type (soaps, skin lotions) as well as purpose. "Peace," "Sleep," "De-Stress," "Energize" and "Uplift" are some of the benefits that come from the 5,000-year Ayurvedic tradition.
According to Spa Ceylon's website, "The word 'Ayurveda' is derived from the Sanskrit word 'Ayus,' meaning 'life,' and 'Veda,' meaning 'knowledge or science.' Ayurveda is a holistic approach that treats the root cause of illness, in body or mind. The knowledge of Ayurveda is believed to come direct from the Gods, passed on to the saints and sages of India during sessions of deep meditation."
The products are formulated with natural ingredients grown in Sri Lanka using sustainable practices. Prices of products range from $7.50 for a 100-gram bar of soap to a gift set which sells for $106.
Owning a shop is a new venture for Nilsen and Brin, who are well-known on St. Thomas and St. John for their two other businesses, Blue Glass Photography and Villa Norbu (a venue for weddings and corporate events).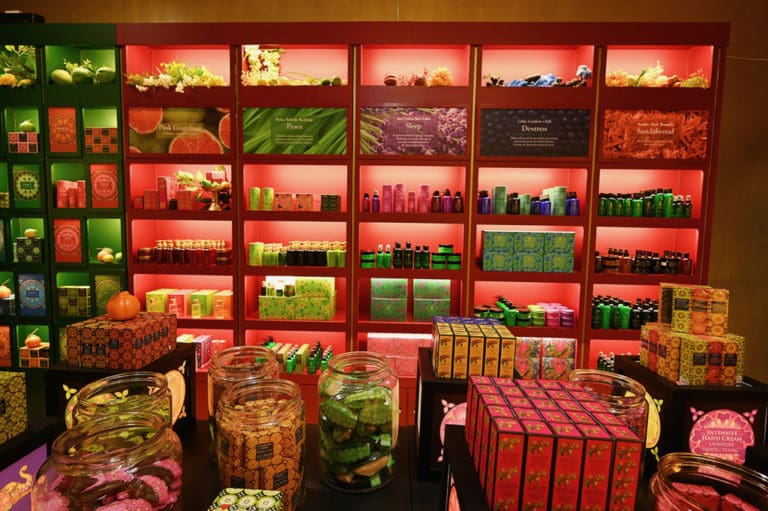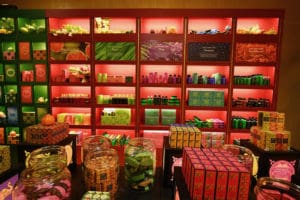 Nilsen, who grew up in London, Singapore, New York and Trinidad, arrived in the Virgin Islands to take a temporary job as a pharmacist in 1999.
"I loved it, and I stayed," she said.
When she met Brin, he urged her to join him in his photography business.
"I had already taught myself to use a camera, but Alain taught me how to photograph people," she said.
Although Nilsen last worked in the retail industry as a teenager, the lack of experience didn't daunt her from opening a store.
"We have so much confidence in the brand," she said. "It's all so beautifully packaged. When you see all that color, how can you not go in? And if we hadn't gone ahead and done it, I would have thought about it for the next 20 years."