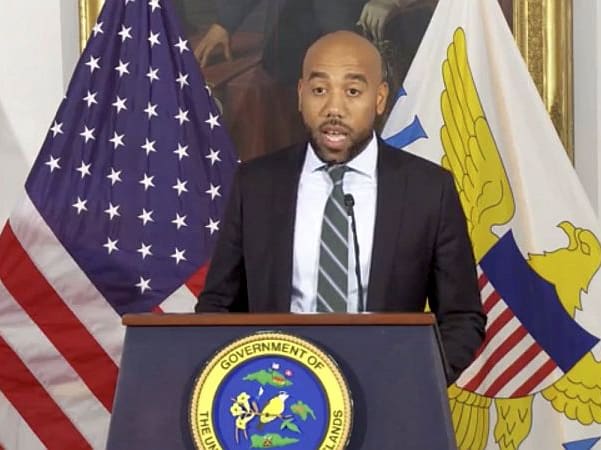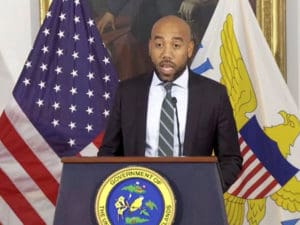 After taking a brief moment of silence to honor the passing of local matriarch Ann Abramson and international basketball legend Kobe Bryant, Government House spokesman Richard Motta Jr. gave an update Monday on ongoing V.I. Territorial Emergency Management Agency town halls and shared progress being made on a Street Addressing Initiative being driven by the Lieutenant Governor's Office.
Coming on the heels of continuous earthquakes in Puerto Rico, VITEMA kicked off its town hall series on St. Croix last week, in hopes of getting residents more prepared for the ground to start shaking. A second town hall was scheduled for 6 p.m. Monday at the St. Croix Educational Complex, followed by a third on Tuesday at 6 p.m. at the DC Canegata Ballpark.
Town halls on St. Thomas will take place on Tuesday, Feb. 4, starting at 6 p.m. at Ivanna Eudora Kean High School, followed by a second on Wednesday, Feb. 5, at 6 p.m. in the Charlotte Amalie High School cafetorium and a third on Friday, Feb. 7, at 6 p.m. in the Administration and Conference Center at the University of the Virgin Islands.
More information is online at the VITEMA website.
Motta also announced the completion of the "bridge phase" on St. Thomas for the new Street Addressing Initiative under the Lieutenant Governor's Office and said St. Croix's will begin in the next few weeks.
At a press conference in October to explain the initiative, officials underscored its importance by giving real-life examples from residents who found it difficult to guide insurance representatives, Federal Emergency Management Agency inspectors and even emergency responders to their houses. Creating a live grid of street addresses across the territory – starting first with the historic towns and then extending to all other neighborhoods – is a "missing piece of critical infrastructure," officials said.
At the presser in October, Lieutenant Gov. Tregenza Roach shared a detailed timeline for the project's rollout, starting at the end December with the completion of work in Charlotte Amalie and Cruz Bay on St. John by the end of February, and both historical towns on St. Croix by the end of April.
The goal of the project is to create a navigable addressing system, get all addresses recorded in a master repository and link that data to all other service agencies that use addresses regularly, including utility providers, postal services, waste management and other "planning entities," he said.
So far, a strategic plan for the project has been created, with street naming protocols, and Motta said Monday that community and homeowner's organizations can now actively get involved in naming, or renaming, streets within their neighborhoods.
Residents can call 340-693-6191 or send email to sai@lgo.vi.gov to find out more.