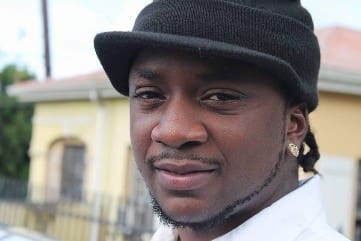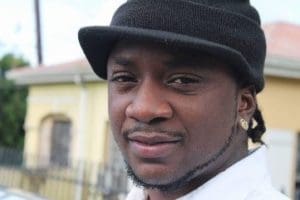 Akeem Stafford Matthew, affectionately known as "Keeme," died on Dec. 21, 2019. Akeem was born on Nov. 27,1991, on St. Croix.
He was preceded in death by his mother, Linda Fortune; and his godmother, Stephanie Ross.
Akeem is survived by his son, Jahseim Matthew; father, Stafford Matthew and his stepmother Claudia Matthew; brothers: Kareem and Sharif Matthew; sisters: Tiffany Rodgers, Siobhan Matthew and Sharifah Cottle-Matthew; adopted stepmother, Patricia Cottle-Matthew; aunts: Pamela Fortune, Patsy King, Sheryl Merchant and Ingrid Francis; uncles: Norris Fortune and Dane Matthew; great aunt, Cynthia Lake; niece,   Genesis Rodgers; and nephew, Israel Rodgers.
He is also survived by his cousins: Javon Jacobs, Tashia Anosike, Mitchell King, Tito Robinson, Akeem Alleyne, Nakia Francis, Lepia Francis, Kareem Cottle and Kayla Cottle; special companion, Samantha Eccleston; other family and friends: Mary, Joy, Michael, Keith and Stephen Gonzales, Jean Ross, Leroy Faulkner, James Joseph, Shenika Daniel, Cynthia Russell, Ernestine Matthew, Fade Asaeed and Keith Francis; as well as many more friends and family too numerous to mention.
There will be a viewing held at 9 a.m. followed by a funeral service at 10 a.m., Tuesday, Jan. 14, at St. Ann's Catholic Church in Barren Spot. Interment will be at Kingshill Cemetery.
The family requests that festive colors be worn.