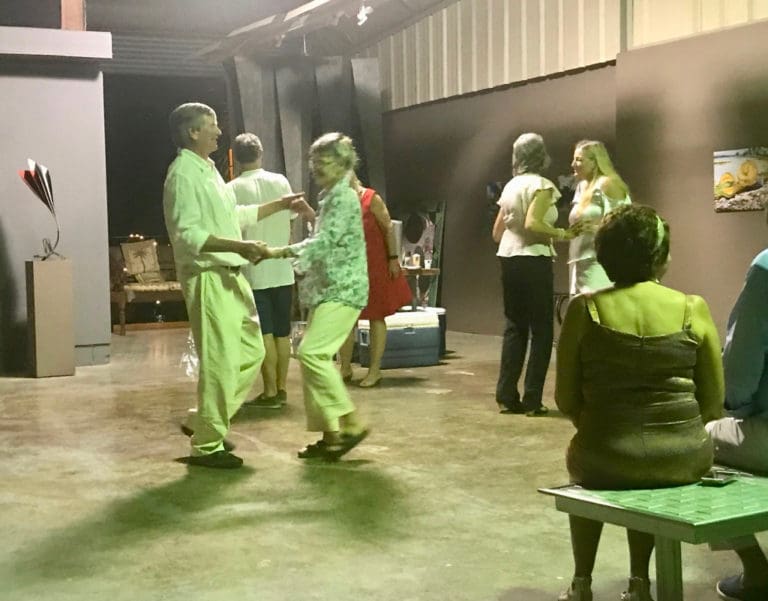 Partygoers descended on Studio Walsh in Peter's Rest, Christiansted early Tuesday evening. The New Year's Eve fete was the mainstay for some and the prelude to a late-night outing for others.
Gallery owners Mike and Barbara Walsh invited friends and encouraged the word-of-mouth invite to the party. People came with bottles of bubbly to pair with appetizers – savory, spicy, sweet and crunchy – all in the spirit of sharing and tasting.
From 5 p.m. throughout the evening, the young and young at heart brought in the New Year with an early start surrounded by the ambience of the arts. The exhibit, "Debris Fields" is a series of photographs by Clay Jones, acrylics by Luca Gasperi and metal sculptures by Mike Walsh.
The artists' creations exemplify their discoveries after Hurricane Maria in 2017.
Locals visitors from abroad had come and gone during the evening chatting, catching up and dancing to the party's playlist.
Phillip Grunst came out in the spirit of New Year's Eve, but he mainly came out for the art, he said.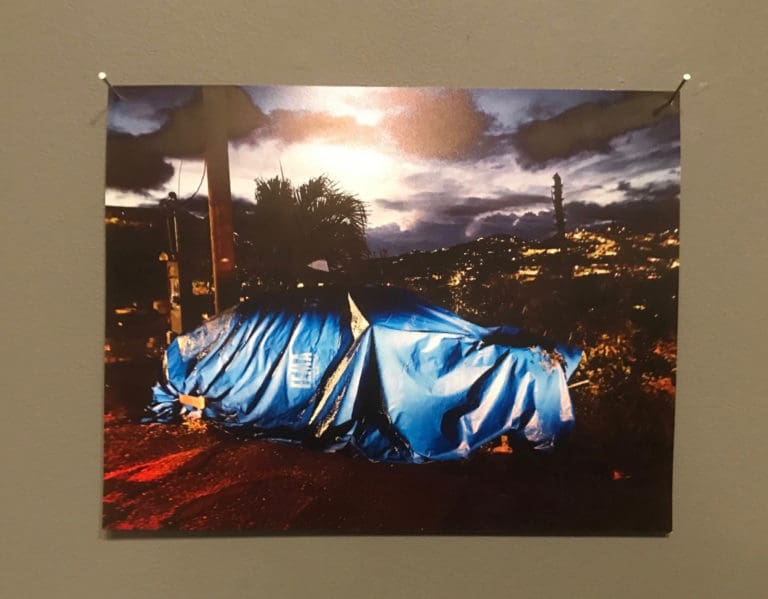 "These photographs are so much St. Croix. I know the place in this one," he said, pointing to a photograph. "I love the one with the truck and the tarp," he said of another.
Grunst's favorite, he said, was the one with the hills in the background.
Among the party people were Hugh Magbie and Mary Gale – back from the states and living again on St. Croix – entertaining guests from Vermont.
Prolific artist Sue Snow is back on island and painting. Snow brought a plate of her delicious candied pommelo paired with candied walnuts – both sugary sweet treats for the palate.
The evening wound down to dancing to the multigenre playlist as partygoers exited to their next soirée.