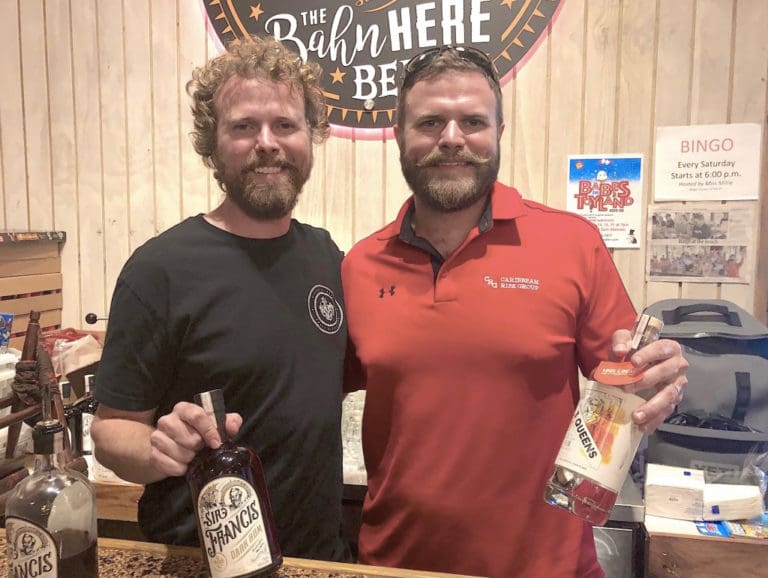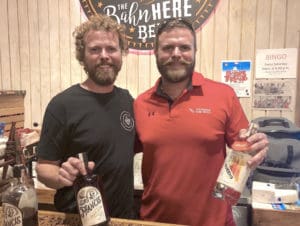 Two brothers have teamed up to produce a distinctly local item, 3 Queens Gin, which is produced exclusively on St. Thomas and is influenced by the island's traditional bush tea.
Virgin Islands Craft Distillers is one of a handful of small batch distilleries creating fine spirits in the territory. The St. Thomas-based enterprise was established in 2015 by brothers John and Joe Brugos.
When it comes to 3 Queens Gin, the pair's focus revolves around custom blending authentic island ingredients — hand-picked in bush tea tradition — to craft their product.
According to comments made by guests at a recent tasting, the family-owned operation has succeeded.
"I'm surprised how pleasant this taste," said Evelyn Larocque. "Ordinarily, I'm a vodka drinker but to me, this gin speaks for itself. It doesn't have a bite – very enjoyable."
A nearby guest, William Robinson, seconded Larocque's comments enthusiastically.
"This really is delicious. I taste a hint of lemon grass. It's an unusually smooth gin," he said.
John Brugos said that in formulating 3 Queens Gin, he and his brother were inspired by the history of bush tea.
"We make use of 100 percent locally sourced ingredients to enhance the flavor of our juniper-based gin with basil and lemon grass," he said.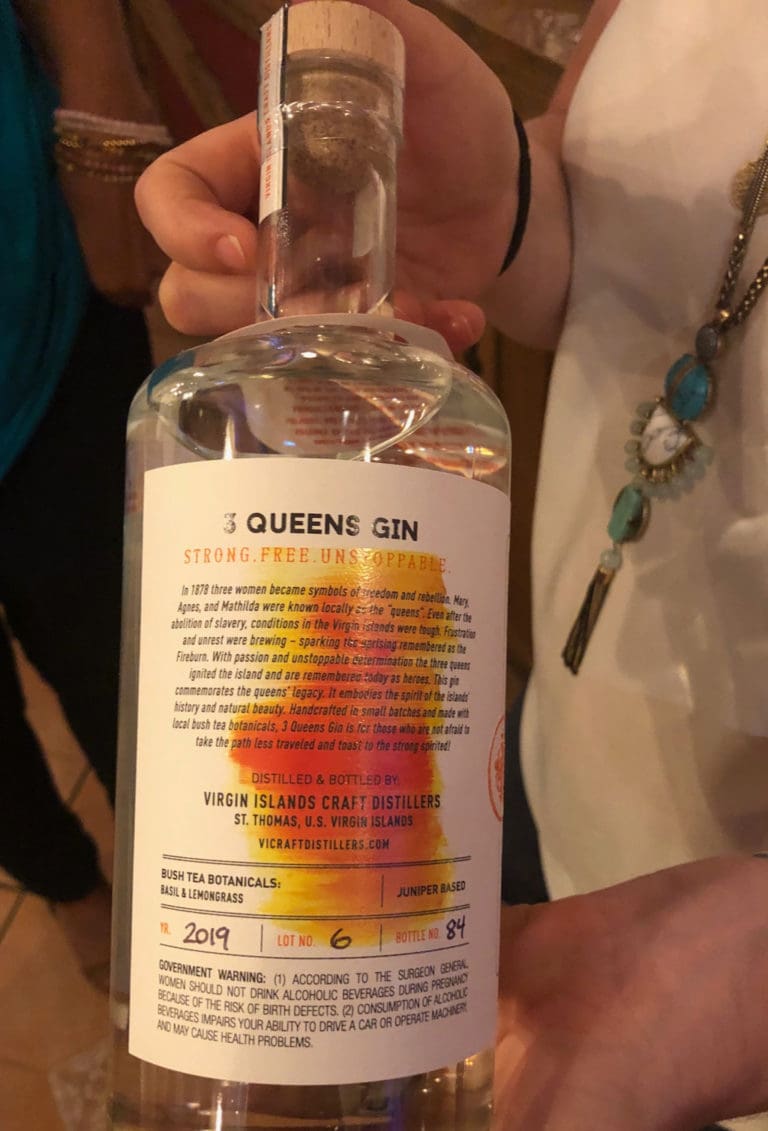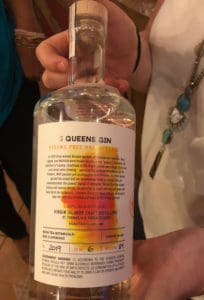 Adding to the product's tropical originality, the name is rooted in island history. It honors a true story highlighting the strength, vision and determination of three female revolutionaries who led a labor riot that began on Oct. 1, 1878 and lasted several days. "Queen Mary" Thomas, "Queen Agnes" Salomon and "Queen Mathilda" McBean who became known as the "Queens of the Fireburn."
Those tenacious women – and the mark that the trio made on island life – features prominently on the 3 Queens Gin label. It reads, in part: "This gin commemorates the queens' legacy. It embodies the spirit of the islands' history and natural beauty. Handcrafted in small batches and made with local bush tea botanicals, 3 Queens Gin is for those who are not afraid to take the path less traveled and toast to the strong spirited."
The Brugos brothers hail from Indiana. After graduating from culinary school in San Francisco, John remained on the west coast working in area restaurants until 2007 when an opportunity to join the culinary team at the Ritz-Carlton on St. Thomas presented itself. Not long after that move, a deep appreciation for island life inspired him to suggest Joe join him. Eventually — in harmony with support from Joe's wife, Kristen, and John's wife, Katie Perry — Virgin Islands Craft Distillers was born.
In addition to 3 Queens Gin, Virgin Islands Craft Distillers also produces Blue Marlin Vodka, as well as recently released Sir Francis Rum. Last year, the installation of an additional still gave the burgeoning business, headquartered in Crown Bay, the ability to double its efficiency.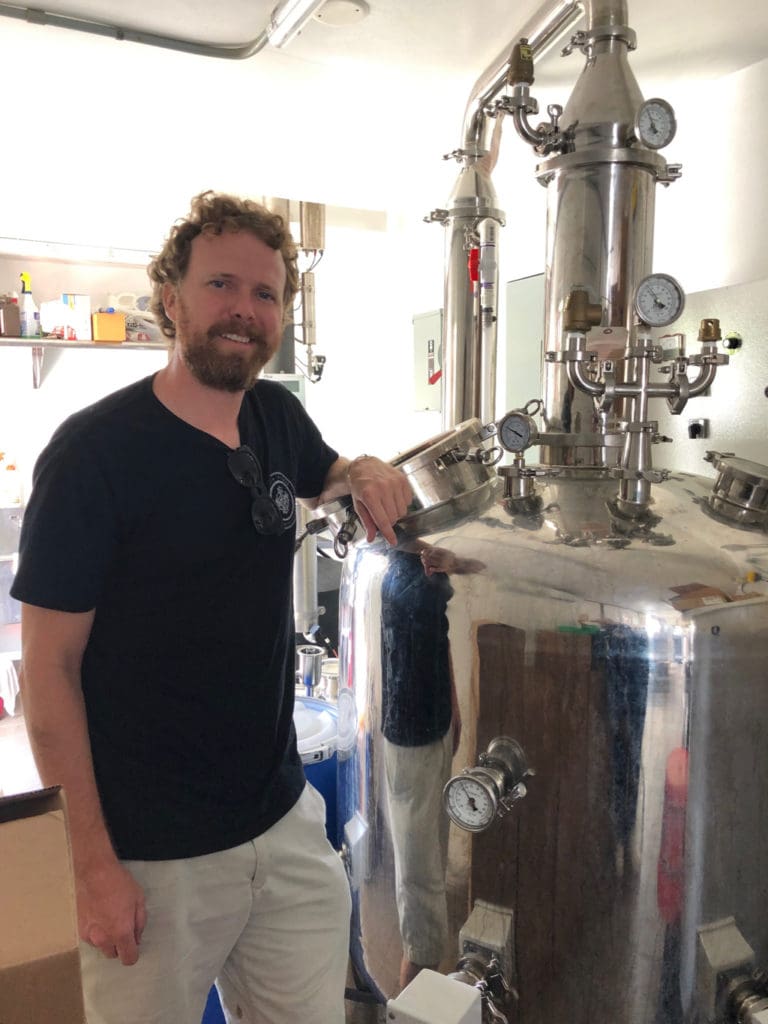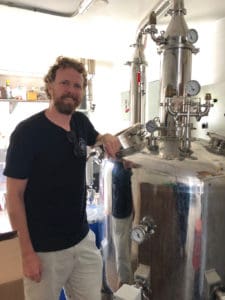 In discussing the company's mission, John said, "We do this because of our passion for craft and our desire to share with the world the spirit of the place we call home." John said that eventually Virgin Islands Craft Distillers plans to expand its market to include the mainland U.S.
"Above all, we will always work to retain our intimate island appeal," he said.
Spirits produced by Virgin Islands Craft Distillers are available in many local hotel restaurants, as well as retail shops including Cost U Less and Dynasty Dazzlers.
Blue Marlin Vodka and 3 Queens Gin is distributed in the Virgin Islands by Bellows International.
Additional information is available at the Virgin Islands Craft Distillers website.