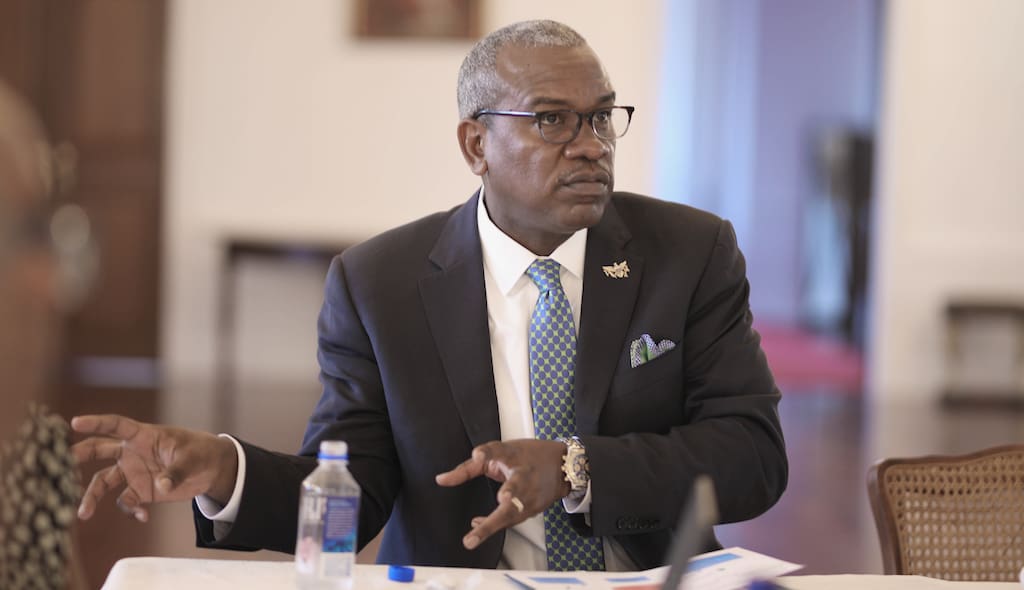 Gov. Albert Bryan Jr. on Friday thanked senators of the 33rd Legislature for their vote earlier that day to address the V.I. Water and Power Authority's propane supply crisis and called for a long-term solution to the authority's fiscal problems.
WAPA also issued a statement thanking the lawmakers for their actions.
In a news release issued Friday, shortly after the Senate's action, Bryan said lawmakers had averted a crisis.
"Thank you to the senators who voted in favor of reappropriating funds to avert a crisis that would have significantly and negatively impacted the people of this territory," Bryan said. "This is a clear indication that no matter where we stand on the issues, the executive and legislative branch can work collaboratively for the people of the Virgin Islands."
The vote was taken during an emergency legislative session held on St. Thomas in which senators considered testimony provided by V.I. Office of Management and Budget Director Jenifer O'Neal on the availability of V.I. government funding, from WAPA officials on the utility's financial status and from Public Services Commission officials on their decision not to consider WAPA's request for a base rate adjustment.
Following several hours of testimony, senators voted to reappropriate $6 million in funding from the FY 2020 budget to assist WAPA in meeting its financial obligation to Vitol for December 2019 and January 2020.
Senators also voted to require semi-autonomous agencies and instrumentalities of the V.I. government to submit a quarterly financial report to the Legislature beginning in January.
Senators voting in favor of the reappropriation were Marvin Blyden, Dwayne DeGraff, Novelle Francis Jr., Donna Frett-Gregory, Kenneth Gittens, Stedmann Hodge Jr., Javan James, Steven Payne Sr., Janelle Sarauw, Athneil Thomas and Kurt Vialet. Senators Allison DeGazon, Alicia Barnes and Oakland Benta were absent for the vote.
Bryan emphasized in his statement that Friday's vote was only the first step.
"The reappropriation of $6 million in funds is only a short-term fix, and now we have to look more comprehensively at the long-term solution," Bryan said in his news release. "We must address WAPA's request for a base rate adjustment to help to stabilize the utility's unstable financial position."
The adjustment requested by WAPA – which is still on the table with the PSC – would not have resulted in a rate increase to the ratepayer because it was balanced by the decrease in the fuel charge and the discontinuation of the generator surcharge, the governor said. The PSC did, however, unanimously vote to decrease the electric and water Levelized Energy Adjustment Clause rates without raising the base rate.
"But I also acknowledge and share the serious concerns of all the sitting senators over WAPA's lack of transparency about its financial situation," the governor said. "There must be accountability and assurances from WAPA for us to move forward. The people of the territory will no longer accept lip service, and we must hold WAPA's feet to the fire."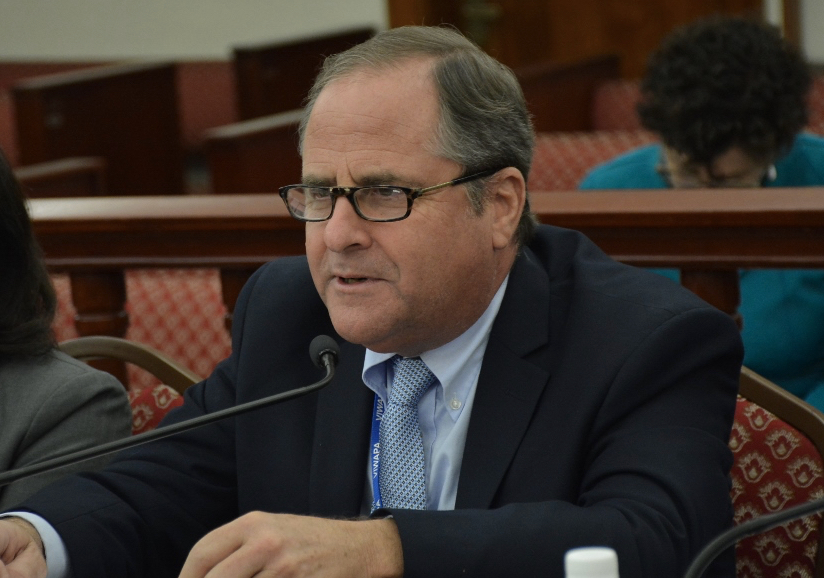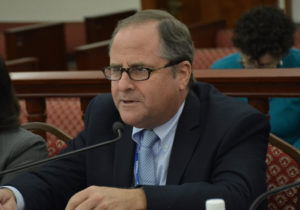 WAPA Executive Director Lawrence Kupfer thanked the legislators for passing the measure.
"In addition to the members of the 33rd Legislature, we extend gratitude to Gov. Albert Bryan Jr. and Lt. Gov. Tregenza Roach for their leadership in a collective and collaborative effort of both branches of government to address this most pressing issue," Kupfer said in a statement issued Friday. "For WAPA, there is currently no option other than the use of lower-cost propane to generate electricity through the use of more efficient and reliable generators at both power plants as we continue to incorporate renewables into our long-term generation mix."
Since the suspension of fuel supply by Vitol, WAPA had been forced to use the more expensive No. 2 oil on older, less efficient and less reliable units. "The average cost of oil is approximately 40 percent more expensive than LPG. Using 100 percent oil to generate electricity costs WAPA, and subsequently our ratepayers, approximately $200,000 per day."
Bryan has said that his administration and the Legislature have agreed that WAPA needs to fulfill its obligations to the ratepayers by making needed improvements to its management structure and by resolving billing discrepancies.
The emergency legislative session was called following meetings held on Saturday and Monday between Governor Bryan, Lieutenant Governor Roach and all 15 senators of the 33rd Legislature to address WAPA's propane supply crisis.