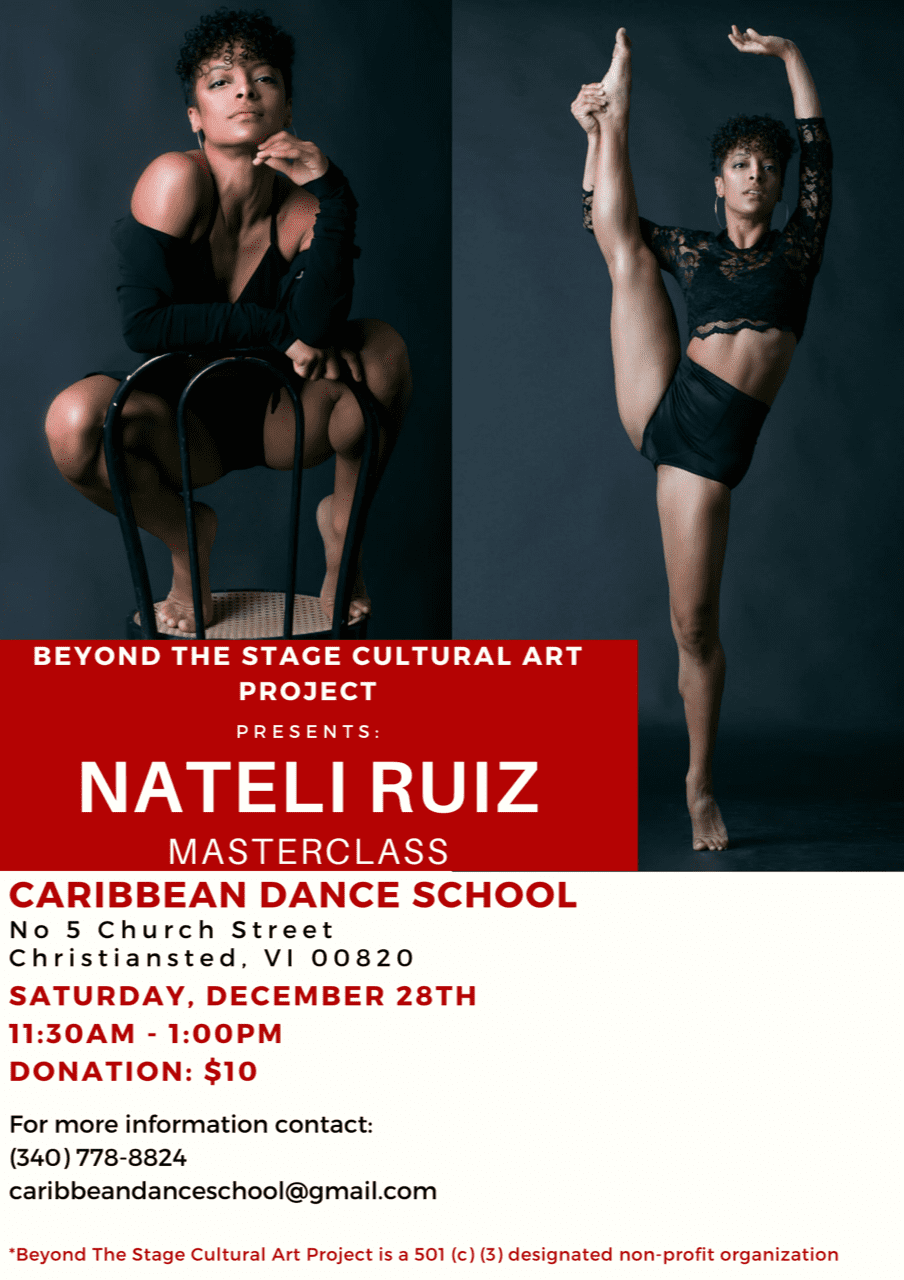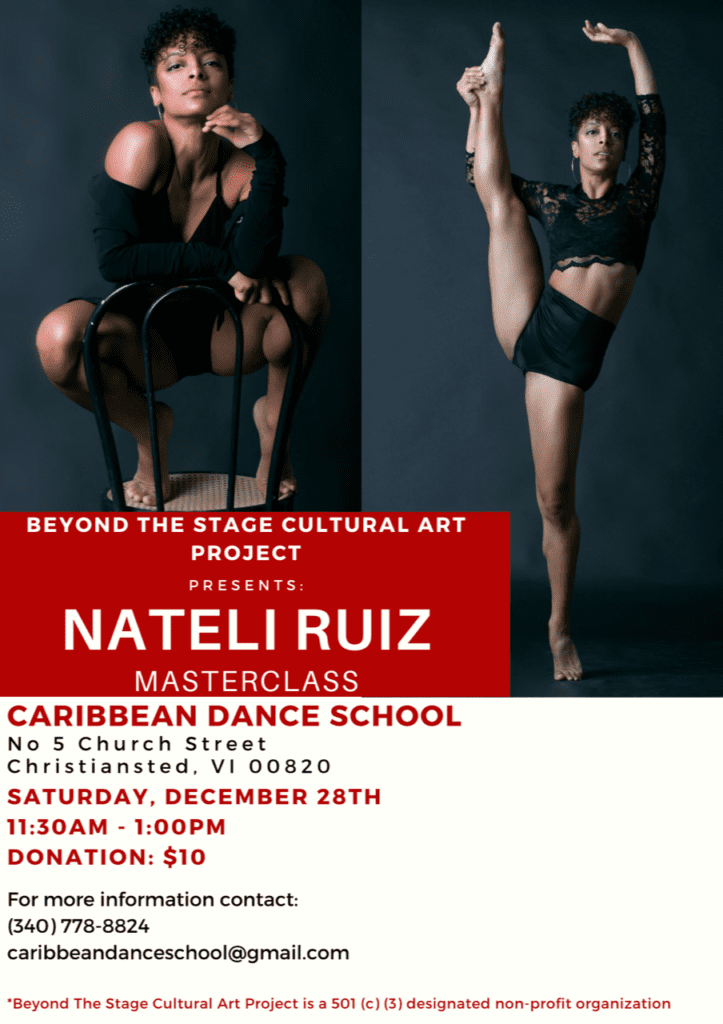 Nateli Ruiz invites dancers and aspiring dancers to a contemporary master dance class rooted in the techniques of legendary modern dancers Jose Limon and Martha Graham. The class will be held at Caribbean Dance Company studio in downtown Christiansted on Saturday, Dec. 28, from 11:30 a.m. to 1 p.m.
Ruiz grew up on the big island and began dancing at age 4 with Pointe Dance Academy. Home for the holidays from Los Angeles, Ruiz will share the skills she has learned and teach a variety of dance styles which exemplify her "profound love and passion for dance."
After graduating from St. Joseph Catholic High School in 2008, Ruiz attended Jacksonville University and earned a Bachelor of Fine Arts degree in dance.
Beyond the Stage Cultural Fine Arts Project, a 501 (c)(3) nonprofit organization, is hosting Ruiz's dance class on St. Croix.
Don't think you can dance? "This class will give a basic warm-up, a combination of steps that will energize the body, help dancers gain an awareness of oneself and others in the room and encourage a good time dancing," Ruiz said.
Don't let this opportunity pass you by, Ruiz said. Requested donation is $10. Dancers can reserve a spot at the studio by contacting Caribbean Dance at 340-778-8824 or via email at caribbeandanceschool@gmail.com.