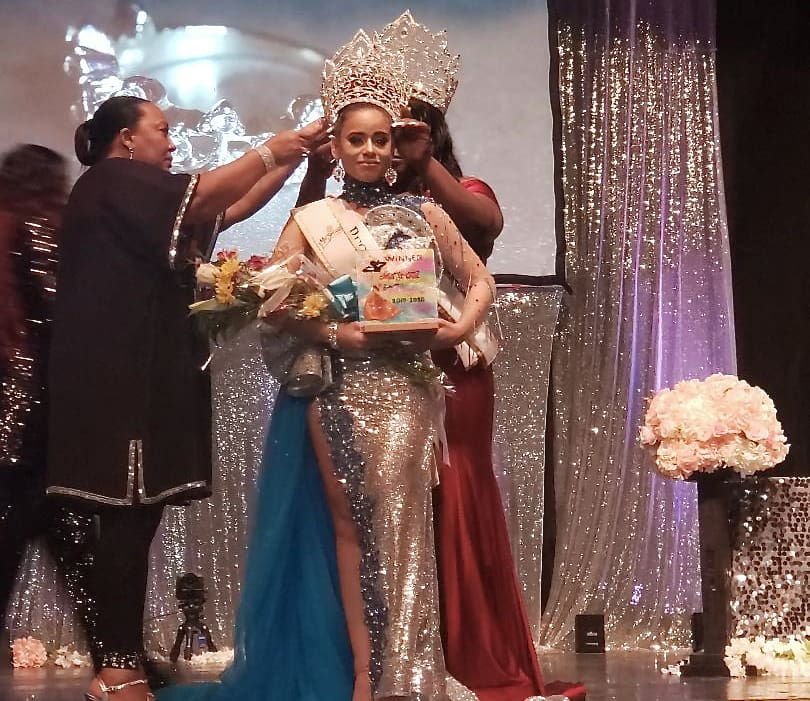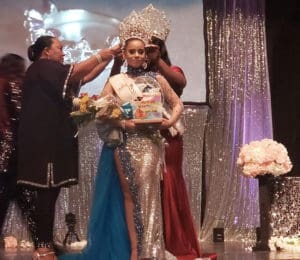 Izhani Rosa was crowned the 67th St. Croix Festival Queen Saturday, Dec. 21, at Island Center for the Performing Arts.
The first runner-up was Allayeah John-Baptiste, Tatyana Massiah was second runner-up.
Rosa also won the titles Miss Congeniality, Miss Popularity and best talent. John-Baptiste took home the titles of Miss Photogenic and Miss Intellect, and Massiah captured Miss Personal Style, best high fashion gown and best haute couture cultural dress.
Other judging segments included introduction speech, swimwear, question and answer, platform speech and the pre-pageant interview.
Rosa won $10,000 for capturing the crown, plus a trip to Nevis to compete in the 2020 Miss Caribbean Culture Pageant. During her reign, she will be a Tourism ambassador and be featured in Posh Magazine BVI. The first runner-up, John-Baptiste won $5,000 and a roundtrip to San Juan. Massiah won $2,500 plus $500 each for winning the cultural dress and couture gown segments. Other prizes given to the contestants include interisland trips, day spa visits, movie coupons, jewelry and cosmetics.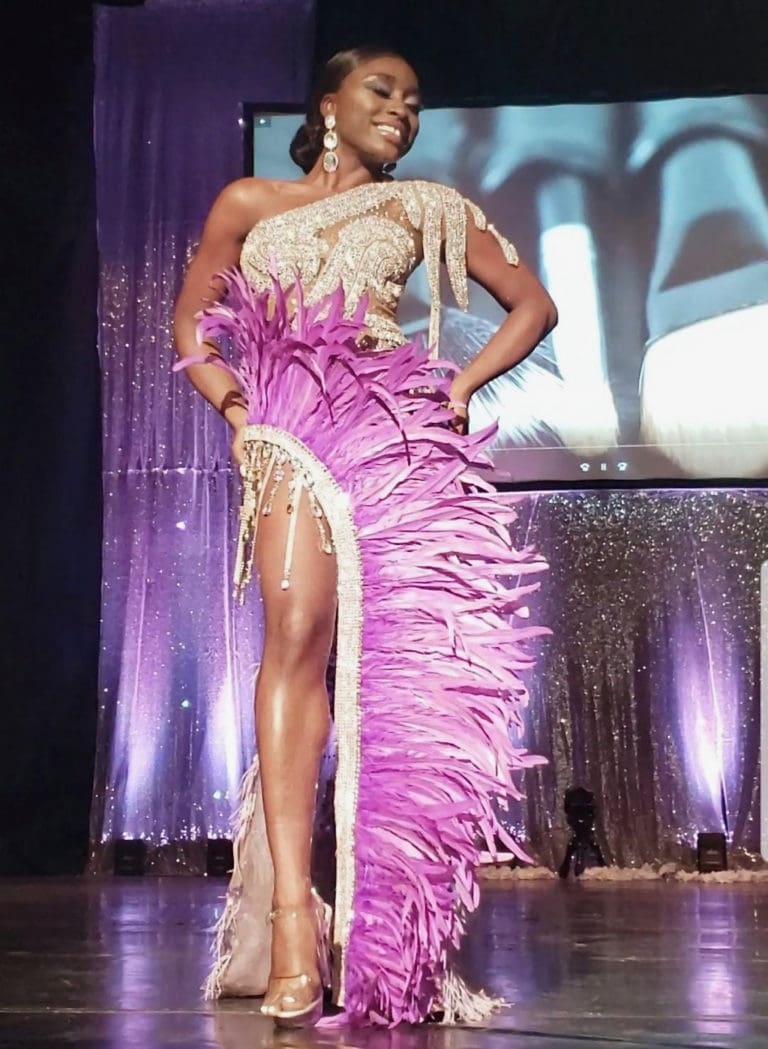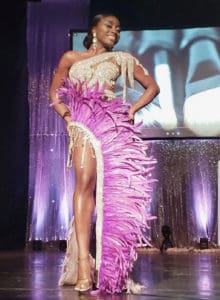 In a highly competitive show in front of a packed crowd, the contestants left their all on the pageant stage. Rosa, whose platform was mental health, performed a tap dance that depicted the life of a young lady with mental illness. Rosa explained the tapping of her shoes mimicked the auditory hallucinations some people with mental issues hear.
John-Baptiste showed off her own dance prowess as a music box ballerina who comes to life, combining classical, modern and calypso dance moves. Massiah used a baton and interlocking knives in a high energy performance that highlighted her twirling skills.
Jason Gardner, the pageant coordinator was overjoyed at the level of performance from the contestants, as well as the creativity of the designers. In his third year directing the pageant, Gardner said he wanted to give the audience something different. The haute couture gown and cultural wear presented a taste of high-end fashion on the local stage. He said when the winner goes on to compete in other Caribbean pageants, their fashion and style will allow them to stand out from the crowd.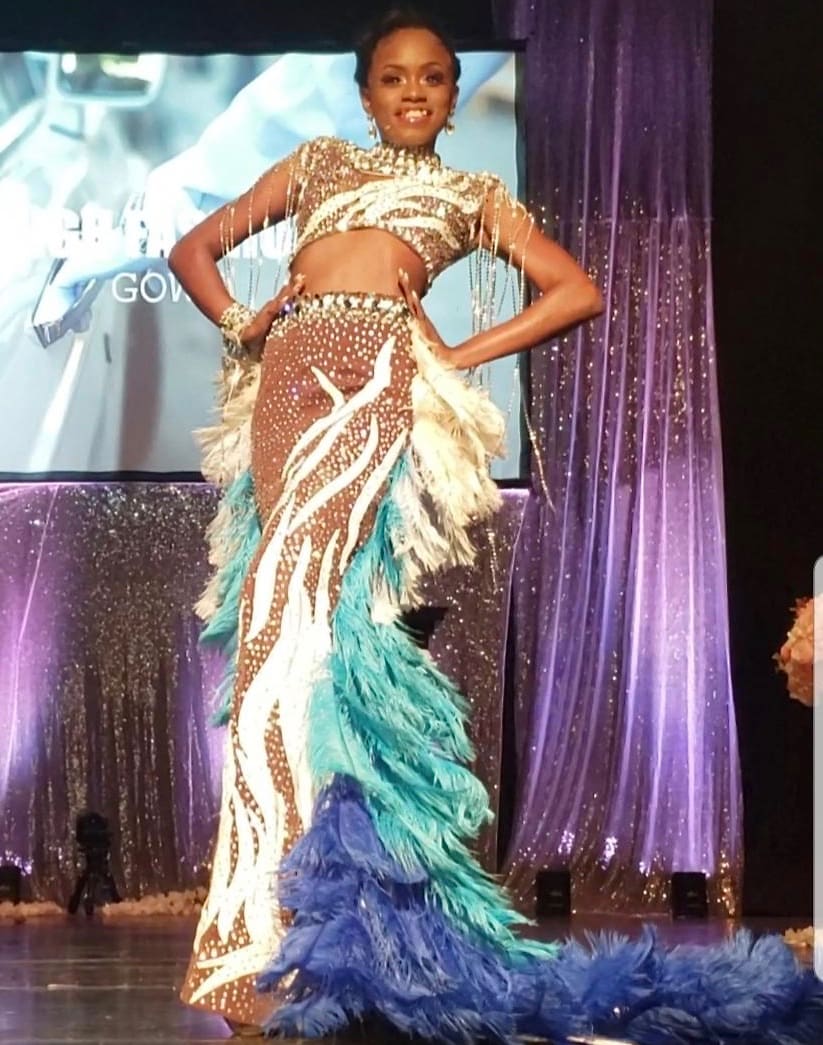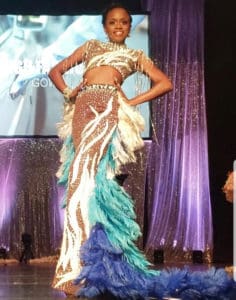 The Crucian Christmas festival kicks into high gear this week with the opening of Festival Village, "Stanleyville," Thursday evening.
Here is the rest of the Festival lineup.
– Friday, Dec. 27 – Calypso Monarch Competition,
– Friday, Dec. 27 – "A Cultural Glow for the World to See," Christiansted Lantern Parade,
– Saturday, Dec. 28 – Sweet Bread & Jam Breakfast Fete,
– Saturday, Dec. 28 – Latin Night in the Frederiksted Village,
– Sunday, Dec. 29 – Cultural Night in the Frederiksted Village,
– Monday, Dec. 30 – Reggae Night in the Frederiksted Village,
– Tuesday, Dec. 31 – Girl Power in the Frederiksted Village,
– Wednesday, Jan. 1 – J'ouvert,
– Thursday, Jan. 2 – Food, Arts and Crafts Fair,
– Friday, Jan. 3 – Soca Monarch Competition,
– Friday, Jan. 4 – Children's Parade,
– Saturday, Jan. 5 – Adult's Parade,
– Sunday, Jan. 6 – Jou'day,
– Sunday, Jan. 6 – Crucian Rican Breakfast.