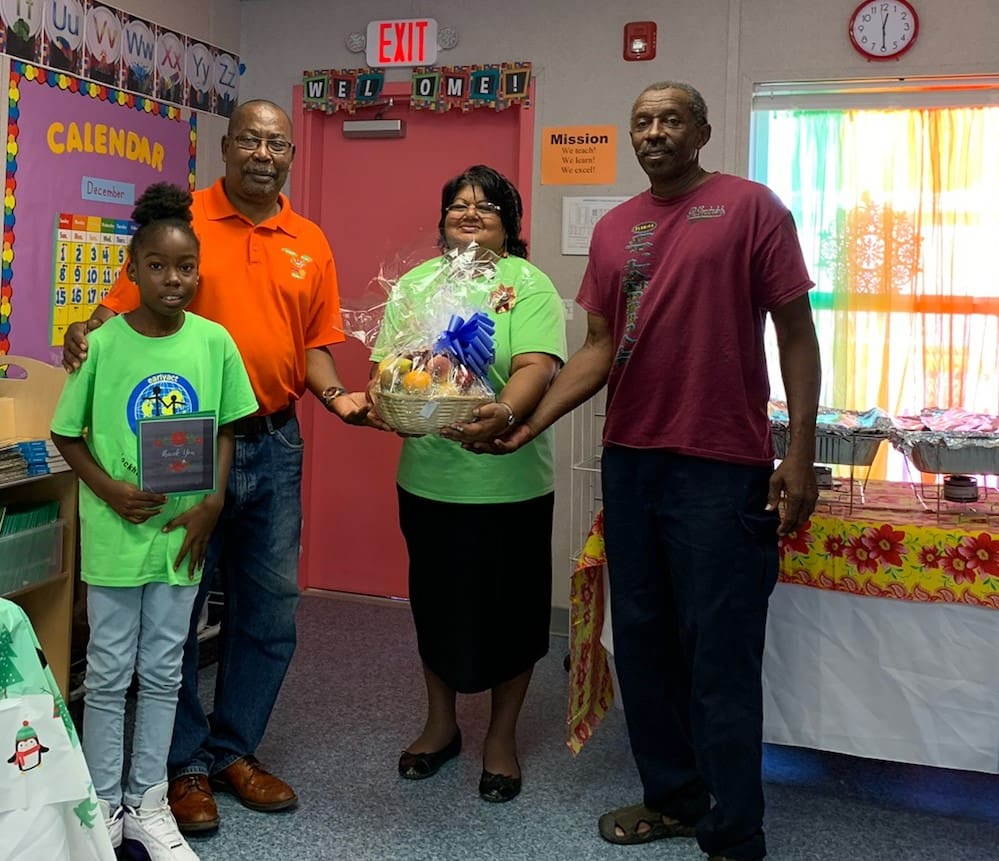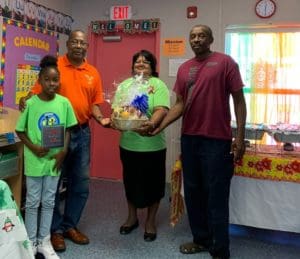 The Rotary Club of St. Thomas II, through its New Generations Committee, worked with 12 third-graders at Lockhart Elementary School, who are members of the Rotary II EarlyAct Club, to make the Holiday Season happier for senior citizens at the Ebenezer Gardens Senior Residence.
EarlyAct is a service club for students ages 5-13, which is sponsored by Rotary St. Thomas II at Lockhart Elementary School.  The goal is to provide young students the opportunity to gain an increased awareness and knowledge of their community and the world around them and to learn to provide "Service Above Self," which is Rotary's motto.
On Friday, Dec. 20, the youngsters at their December Early Act Meeting at Lockhart Elementary focused on bringing joy to the seniors at senior residence by making colorful holiday cards filled with Merry Christmas wishes and distributing them to the seniors.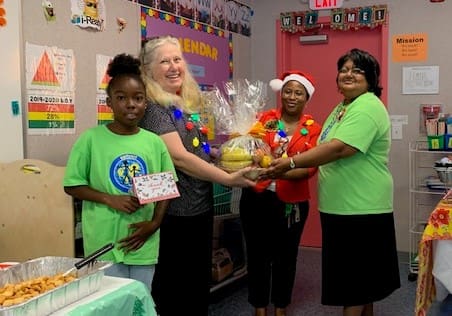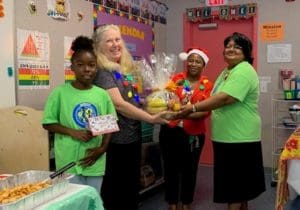 The New Generations Committee members prepared a healthy holiday lunch for the students, which they enjoyed after their a regular monthly EarlyAct meeting held under the watchful and caring eyes of their advisor, librarian Merle Vanterpool of EarlyAct. Meetings follow the pattern of Rotary meetings and include the recitation of the Four Way Test.
The EarlyAct Club expressed gratitude for the special Christmas luncheon prepared by Rotarians Janice Hodge and Mittie Benham by presenting them with a fruit basket.
The Club also presented thank you baskets and Christmas greetings to Rotarian Sinclair Wilkinson and Kelvin Malone, their chess coach, for working with them to learn and improve their skills in the game of chess throughout the year.
These young Lockhart Elementary students demonstrated how focusing on service above self, good fellowship and continuous learning can be fun and personally satisfying.