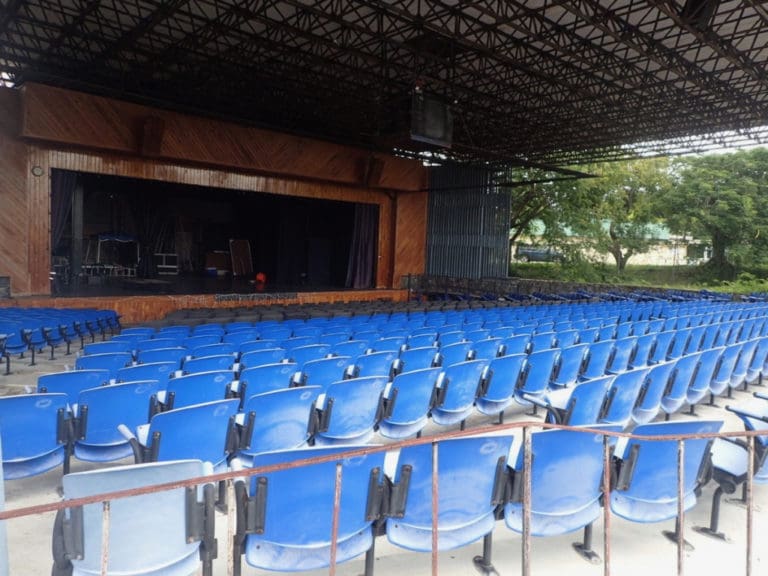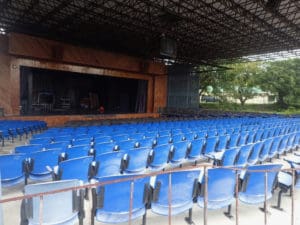 Like so many structures in the territory, the Island Center for the Performing Arts suffered significant damage during the 2017 hurricanes. But unlike others, Island Center has a host of volunteers who repaired the venerable, outdoor amphitheater.
The iconic Stanley and the Ten Sleepless Knights will launch the holiday season at the Island Center with a concert on Friday, Dec. 13.
According to Dr. Eugene "Doc" Petersen, hurricanes Irma and Maria stripped the theater of one third of its roof, destroyed a protective barrier on the north side and a hundred chairs, and damaged the bathroom and concession. Since then, supporters have repaired the damage and helped with electrical and plumbing repairs as well.
Donations of supplies materialized, including windows and a riding mower. Desiree Ross created and managed a virtual office. Hopefully, the office will reopen by Christmas so people can drive in and pick up their tickets for future events.
"The community responded really well," said Petersen, board chair. Donations are always needed, he added.
Petersen and his fellow board members Rafael Llanos, Kevin Williams Sr., Curliss Solomon, Williard John, Stanley Jacobs, Lauren Larsen, Kendell Henry and Migdalia Roach manage the day-to-day operations because there is no funding to hire staff.
"Volunteers are needed now as much as ever," Petersen said. There is more electrical work and painting to be done and there is a call out for gardeners to help with landscaping.
"We're pretty much on our feet. The old lady is struggling to stay afloat," he said.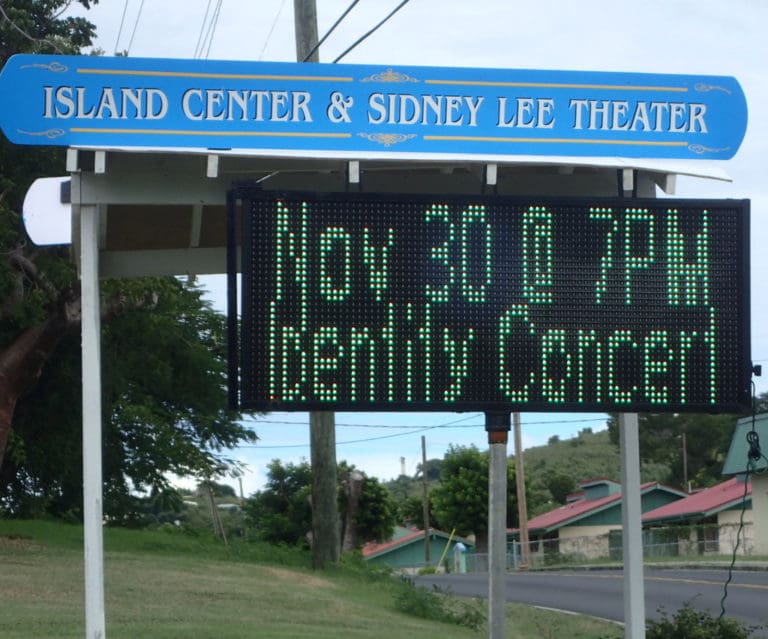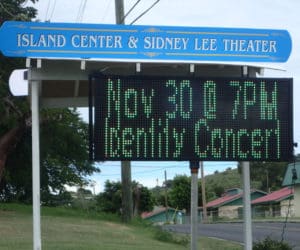 Petersen has grand visions for the theater. He wants to see more activities at the venue and the smaller Sidney Lee Theater, which should be open for use by the end of the year. The Sidney Lee Theater seats 100 people, and is good for smaller events, dress rehearsals or to record videos.
Community organizations can rent either theater for musical and dance performances, for art exhibits and festivals.
One of Petersen's dreams is to collaborate with other organizations and host a three-day festival to engage as many talented youth as possible in a variety of performing and still art forms.
"My idea is to make it a community center and invite all the performing arts organizations to come and talk to me to promote their talent, especially local talent," Petersen said.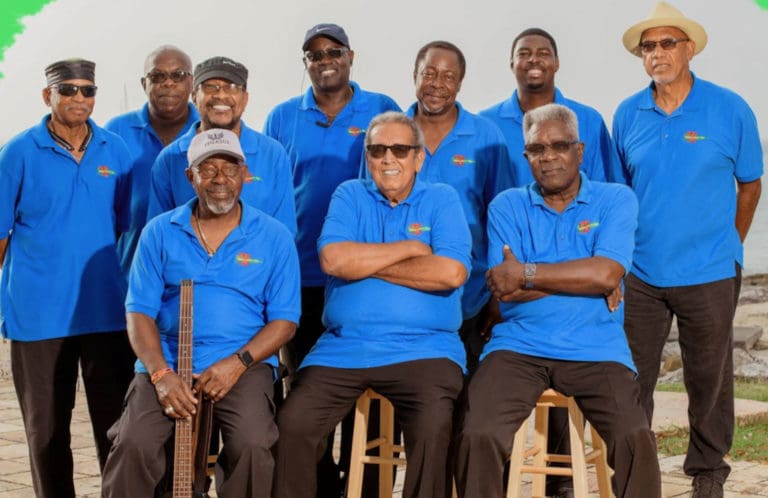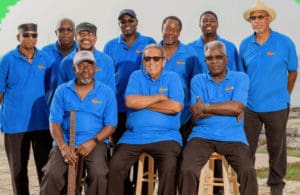 The current schedule of Island Center sponsored events are (subject to change):
Dec. 13 – Stanley and the Ten Sleepless Knights, 7:30 p.m., $20 at the door
Dec. 14 and 15 – The Nutcracker, Thalema Williams Dance, 6 p.m. (Sat.) and 4 p.m. (Sun.)
Dec. 21 – Ms. St. Croix Pageant, 6 p.m., tickets TBA
Dec. 22 – Island Center Xmas Show, 7:30 p.m., $20 at the door
Dec. 27 – Crucian Calypso competition, time and tickets TBA
Dec. 29 – Comedy Show, Majah Hypes, 8 p.m., $34 and $45
Jan. 18 – MLK Tribute, TBA
Feb. 8 – Black History, TBA
March 21 – Aretha Franklin Tribute, TBA
March 28 – TSK Quelbe Festival
April 24-26 – Youth Performance Festival, TBA
May 10 – I'm Every Woman, TBA