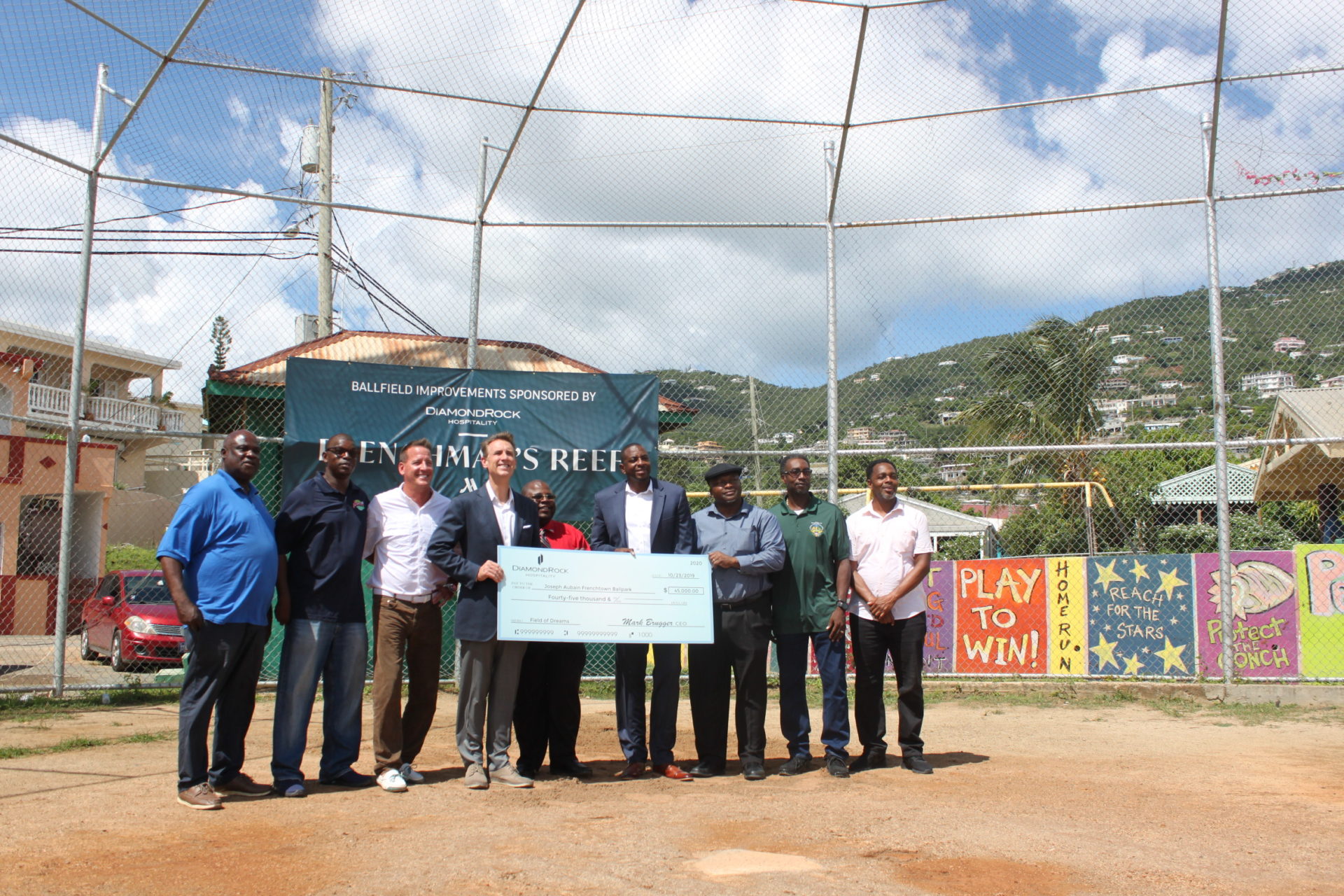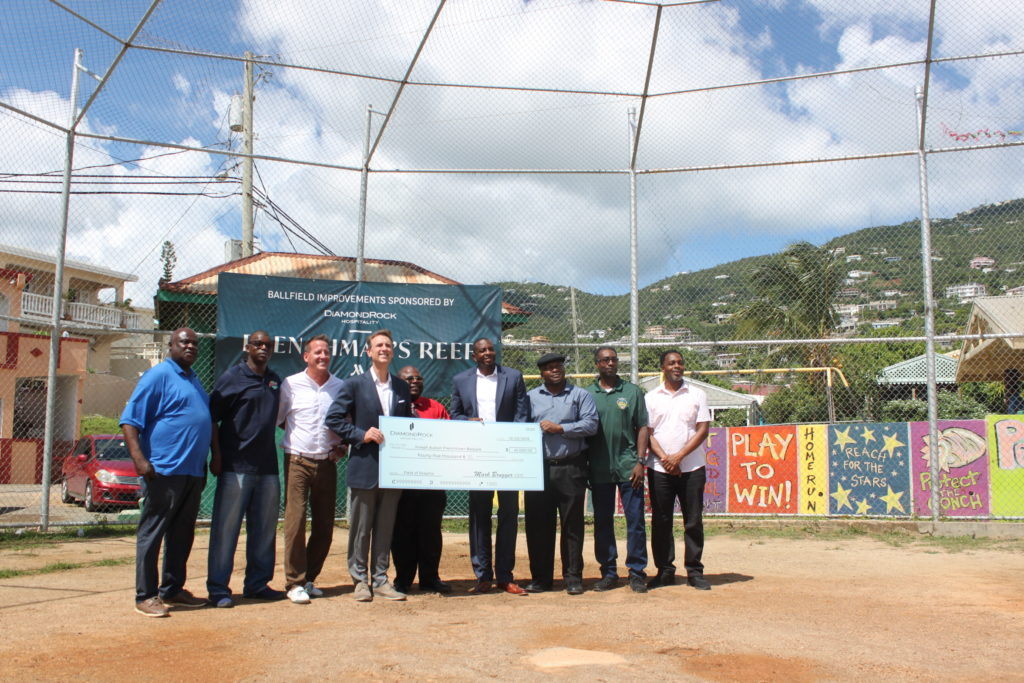 DiamondRock Hospitality, the owners of Frenchman's Reef Marriott Resort and Spa, presented a donation for $45,000 to Commissioner of Sports, Parks and Recreation Calvert White for the renovation of Frenchtown's Joseph Aubain Ballfield Wednesday.
The President of DiamondRock Hospitality Mark Brugger presented the check, which White said will go towards renovating fencing that surrounds the field, netting to be placed above the fence to keep high flying balls away from street traffic, a batting cage that doubles as a pitching area, an equipment shed and a scoreboard.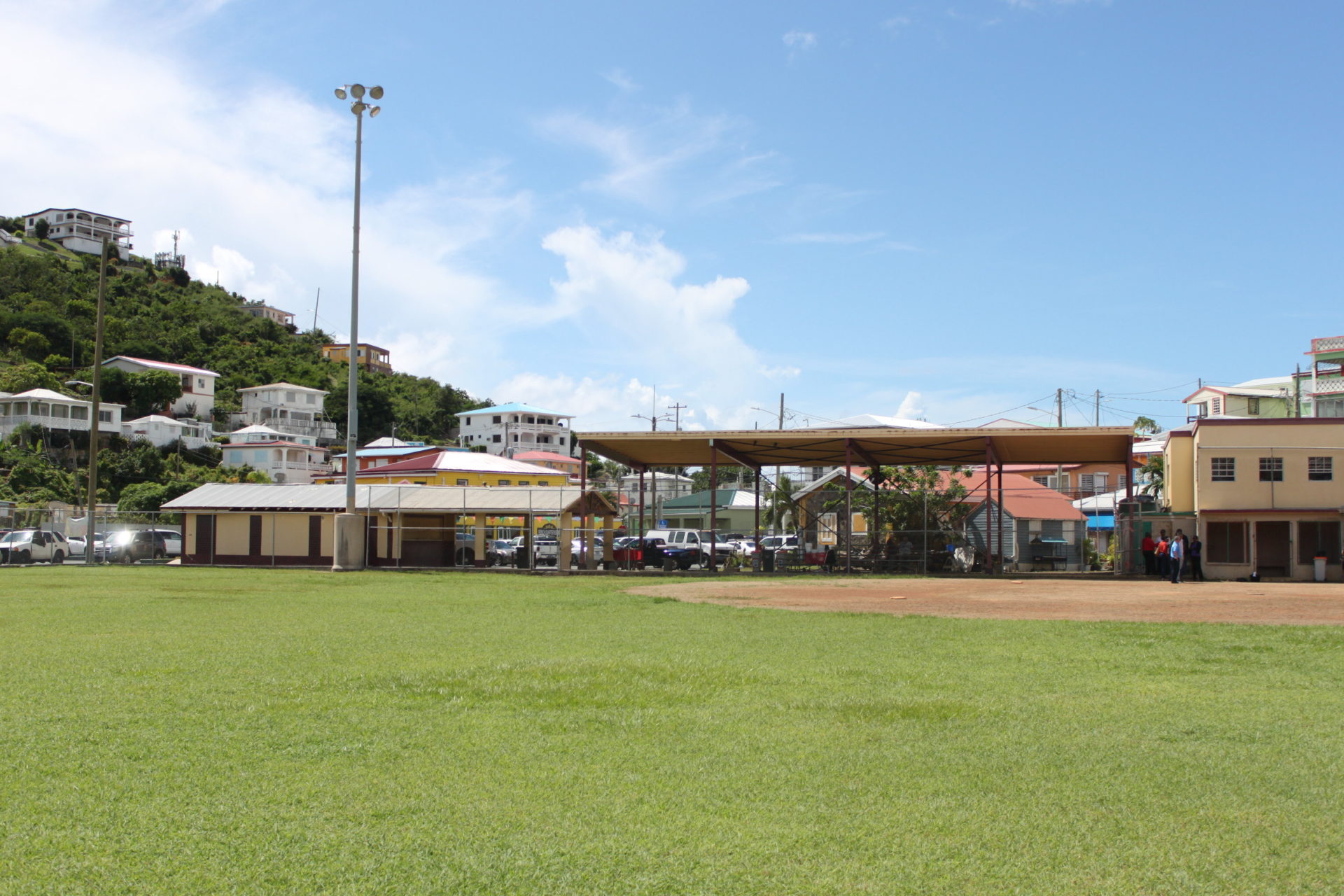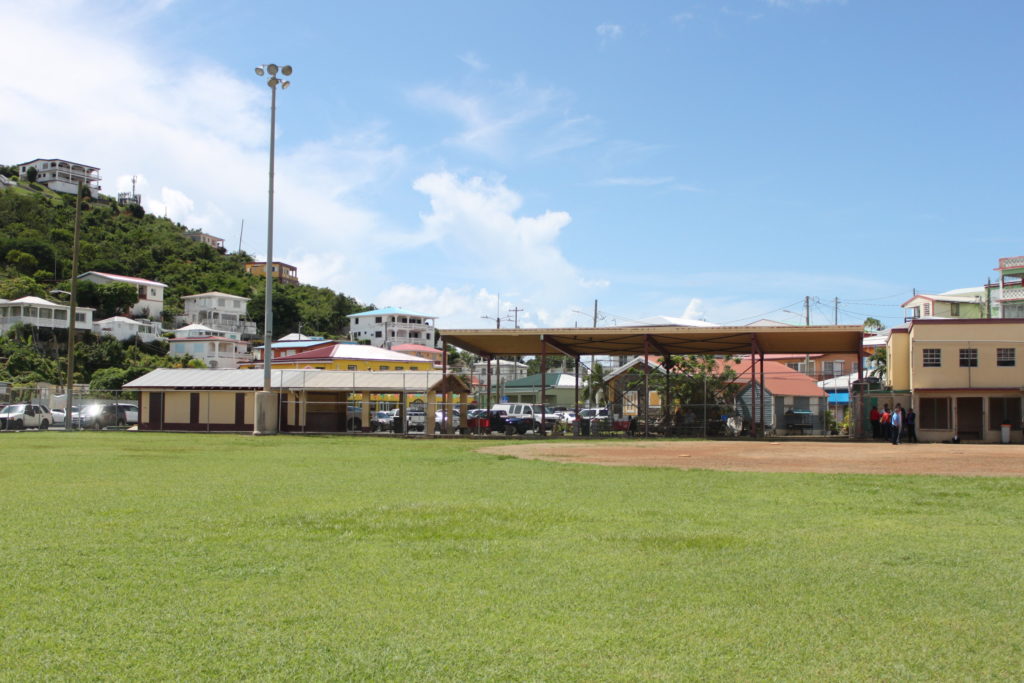 White said when coming up with the initial idea to pitch to Marriott executives he anticipated a lengthy and involved discussion, but during his meeting he was pleased to hear that "two seconds into my speech" Marriott officials agreed to lend a hand and offer financial support.
In reference to Emile Griffith Ballpark and other parks across the territory that are in need of renovation White said all facilities are currently going through the FEMA process, and should the department receive any money from the federal government they will begin seeking contractors and rebuilding.
But the renovation of Joseph Aubain Ballfield was something White said he didn't want to sit and wait for.
"As you have seen in the past we have been reaching out to a lot of nonprofits and private businesses to help the department, not just financially but sometimes manpower and volunteers. This initiative was something that we did outside of the money we could receive from the federal government," White said.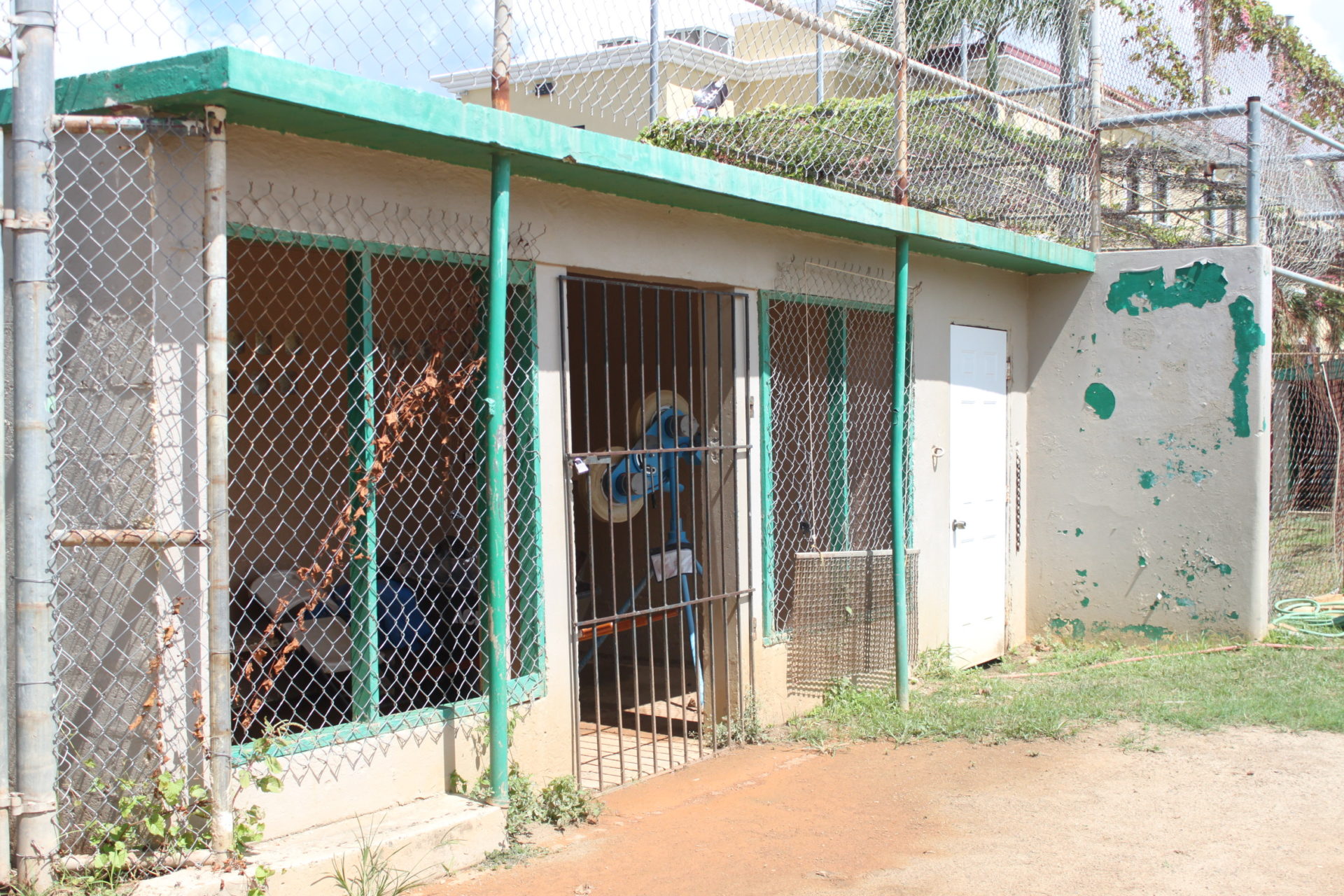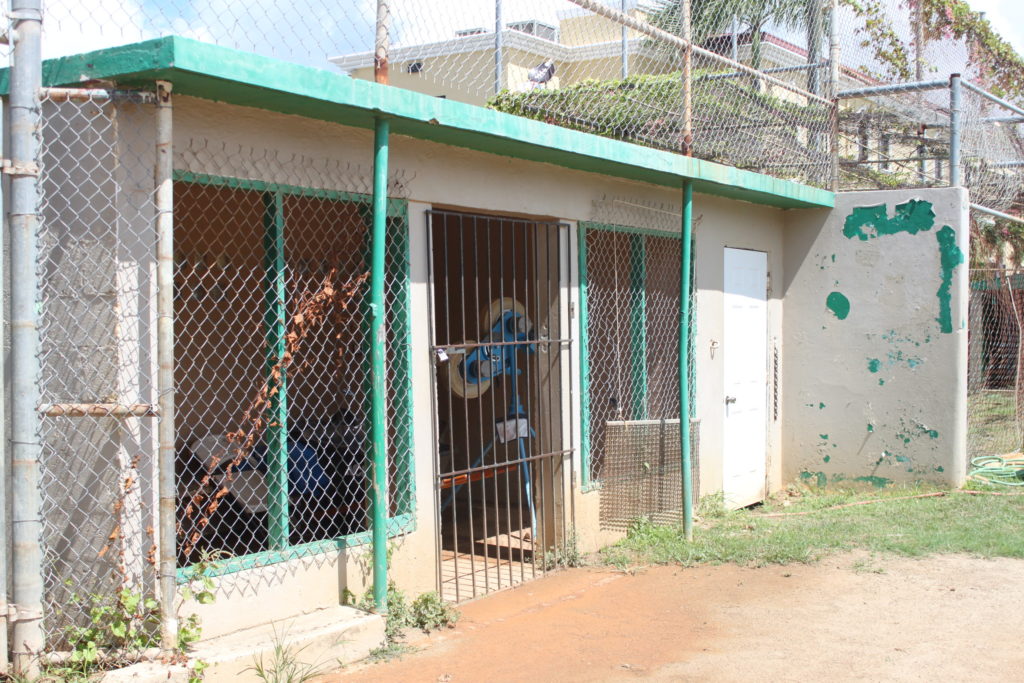 Senator Athneil Thomas was present at the ballfield and said the donation was but a small indication of DiamondRock Hospitality's involvement in the community.
"They have been a fine corporate citizen for many, many years … and we hope we continue to have a fantastic relationship with the community of the Virgin Islands," Thomas said.
In a statement provided to the press by DiamondRock Brugger said, "We are committed to doing our part in rebuilding the community. Whether assisting with projects like the Frenchtown ballfield, supporting island initiatives with employee participation or contributing to education initiatives; we have a long history of stewardship in the communities where we choose to do business. We take great pride in sharing our islands with visitors from around the world and enriching life for the residents."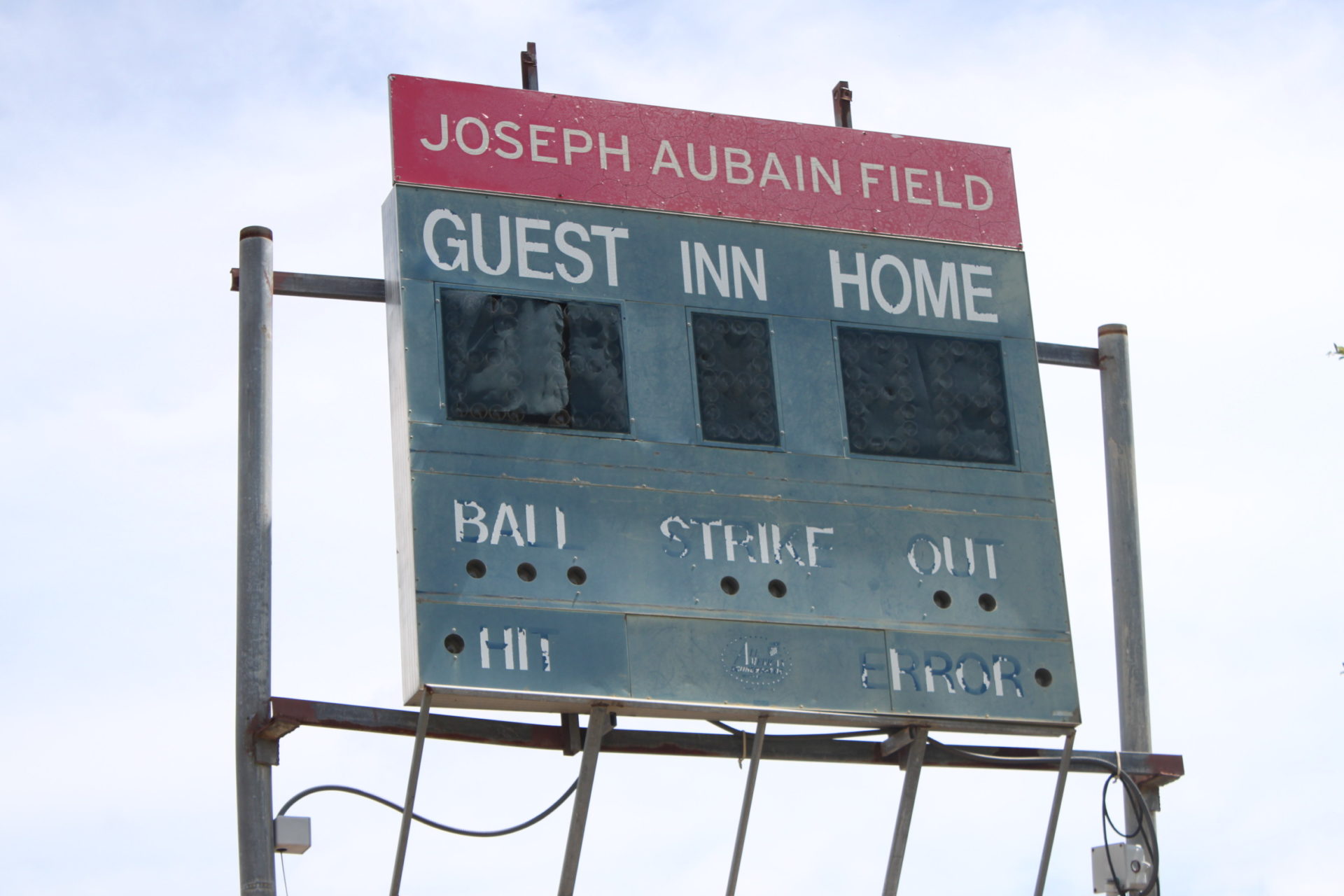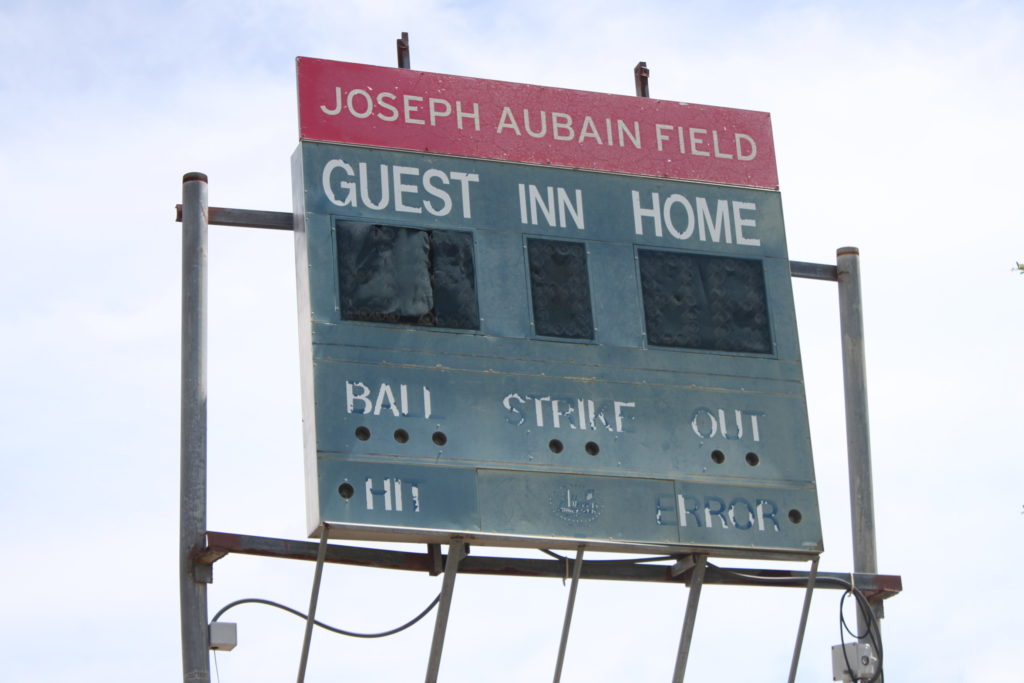 Representatives from the Office of the Governor including St. Thomas-Water Island Administrator Avery Lewis were also present to witness the donation. Lewis said he traverses the community every day and adults and children consistently utilized the park.
"This will really help enhance the activities at this park and really assist with Sports, Park and Recreation who is struggling to make everything happen in this community with a little budget and this will really contribute," Lewis said.