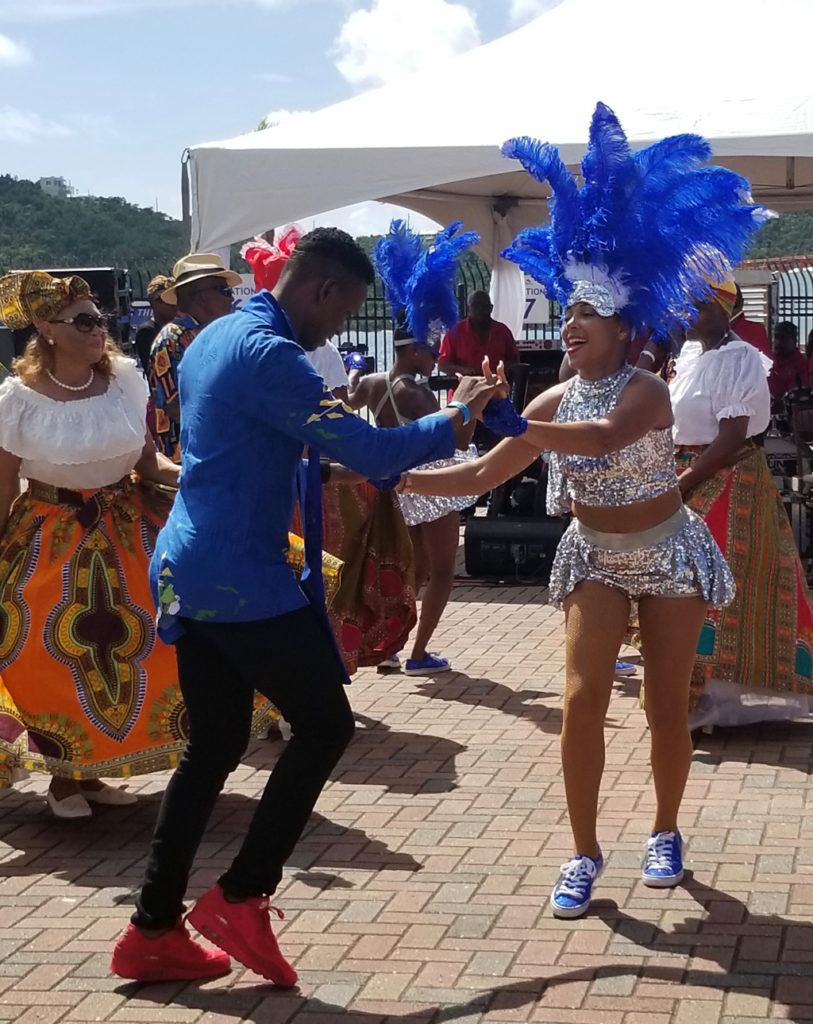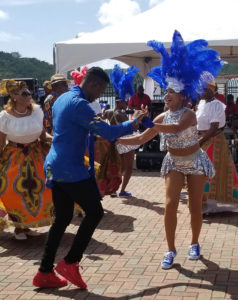 Lt. Gov. Tregenza Roach, who moved to St. Thomas at eight years of age, shared a vision of unity between the U.S. Virgin Islands and the British Virgin Islands on Saturday during the celebration of Friendship Day between the two territories.
With more than 200 guests gathered at Crown Bay Center's Austin Monsanto Terminal, Roach shared his personal naturalization story and his desire to see unity between the territories.
"We talk of 'the Greater Virgin Islands' but there comes a time when we have to put teeth to what we say," Roach said.
After a variety of cultural dances and festivities took place, Roach said he never would have imagined while standing in the lines at customs waiting for his passport to be stamped that one day he would have the honor of representing the U.S. Virgin Islands in government.
"Most of you know I am a naturalized citizen of the territory," Roach said. Before becoming a citizen he held an H-2 visa, which meant he could only stay in the Virgin Islands for a limited time.
"You would have to go to a British port and then come back … you go and hand them your documents, they stamp your passport, you come back through line, get on a boat and come on down, and when you get back to St. Thomas you get in line go through customs and they stamp your passport and then you go out, if you did it expeditiously," Roach said.
But Roach said he didn't have a dream but rather a vision for how the islands could operate. He described a situation where both U.S. and British Virgin Islanders could travel freely and live freely between the two territories, diminishing a need for lengthy lines and traveling back and forth.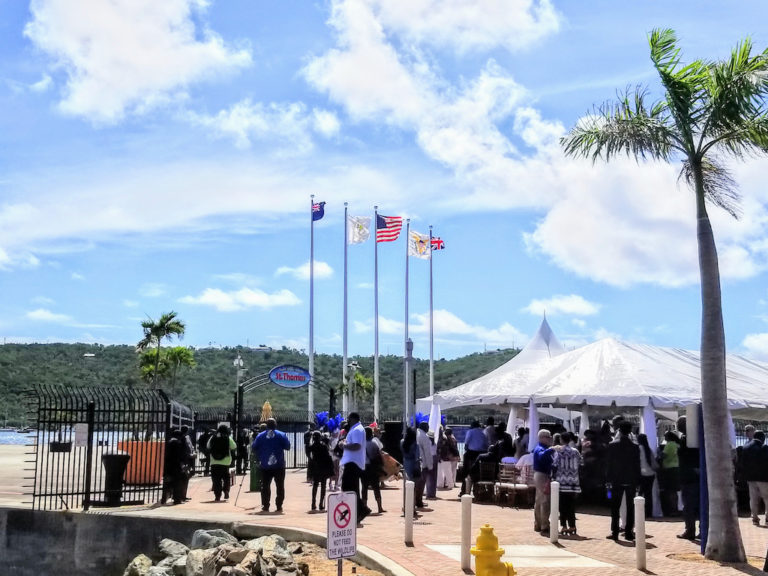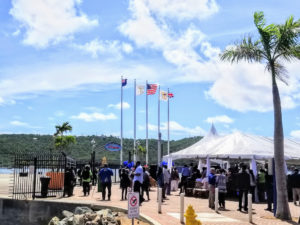 Recently Roach said he was asked "How can the Virgin Island's become independent?" and he answered, "Part of the problem is that we don't expand the way we think. We have two territories with very little water in between us in many instances."
He challenged the audience to think for a second that between the two territories there are around five cruise ship ports, a university and community college and a marine environment that is unmatched anywhere else in the world. He added the BVI are renowned for their financial services and many people of the USVI are bound by blood to the British territory.
"I envision that the future involves us joining together in ways other than this kind of celebration and in ways other than simply talking about it. At some point we will have to take the future into our hands," Roach said.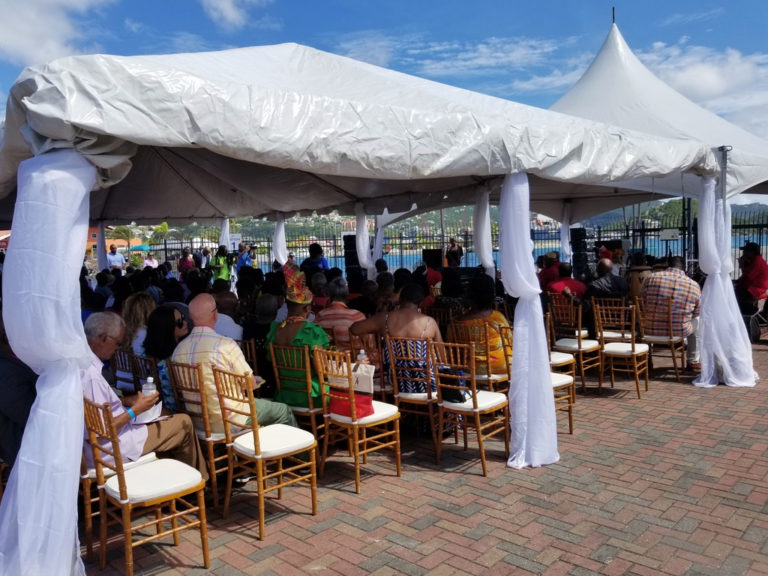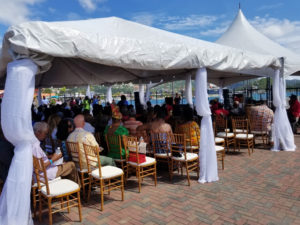 The occasion has been celebrated since 1972, with a two-year gap due to storm recovery. Roach said a foundation for a beautiful relationship has already been set and Saturday's gathering was "an engagement that at this time we can talk about how … we approach the solution to our problems and what lies in the future for us."
In the audience were government officials including USVI Gov. Albert Bryan Jr., BVI Premier Andrew Fahie and his wife, Sheila Fahie, and several USVI senators and members of the BVI General Assembly and government ministries.
After other government officials gave speeches, entertainment was provided by several groups, including the Ulla F. Muller School Panatics, the Eccentric Moko Jumbies and several dancing groups, including Enchanted Entertainment.