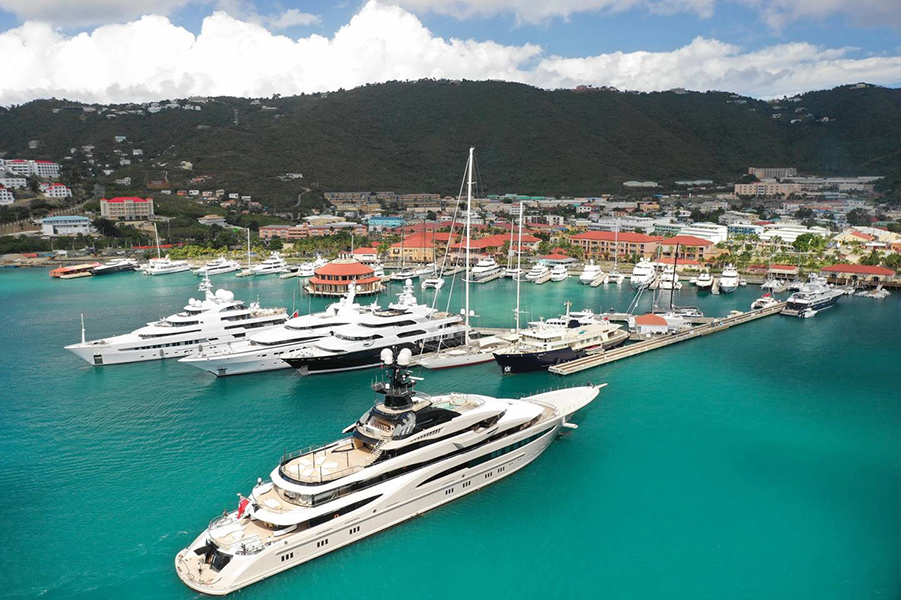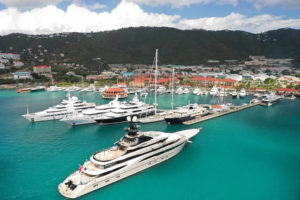 An international marina management company recently announced a partnership with a New York-based restaurant and special events venue. According to a statement issued by the company on Oct. 6, Island Global Yachting Ltd. will welcome the expansion of Navy Beach into the Eastern Caribbean.
The first IGY marina to debut the new addition will be at Yacht Haven Grande and Yacht Club on St. Thomas, followed by a new business venture at Isle de Sol on St. Maarten.
Navy Beach St. Thomas is expected to open in December, and will feature covered outdoor seating for more than 100 guests, a comfortable outdoor lounge and 20-seat bar, all with unobstructed views of the surrounding yachts and Charlotte Amalie Harbor.
Operating at the eastern tip of Long Island near the exclusive Hamptons resort town, Navy Beach is described as a simple seaside restaurant with good food, served in a stylish setting with spectacular sunsets.
A few weeks later, by the start of 2020 at the latest, Navy Beach is expected to land in Simpson Bay, St. Maarten at the Yacht Club at Isle de Sol (home to 40 mega-yacht berths). The St. Maarten locale recently underwent a multimillion dollar redesign. Promoters at IGY say patrons will see a variety of enticing indoor-outdoor elements and will be able to comfortably host events for as many as 250 people in a sprawling two-story venue.
Navy Beach St. Thomas also expects to debut two new sister concept eateries along the waterfront promenade at Yacht Haven Grande. ISLA Cantina, a vibrant Mexican eatery with an indoor-outdoor bar and overwater dining; and Sylvette, a French-Mediterranean neighborhood bistro opening early 2020.
Once all three new venues are open, Navy Beach will operate almost 10,000 square feet of dining at Yacht Haven Grande, plus onsite catering for events and deliveries to the surrounding marina and yachts, according to the news release.
The new restaurant and social space is also expected to accommodate special events, weddings and private functions.