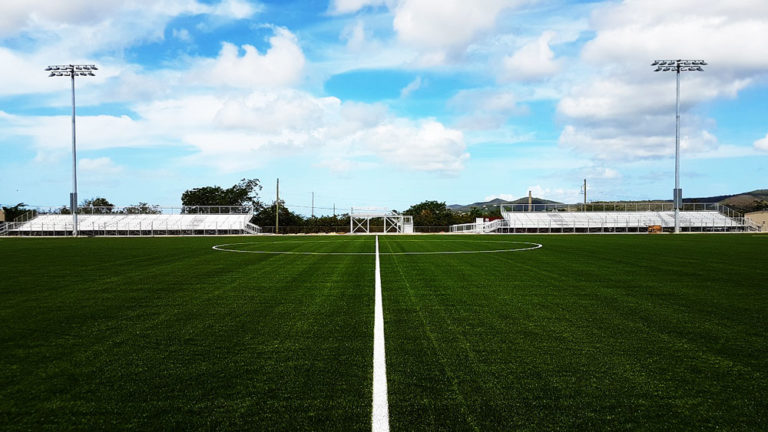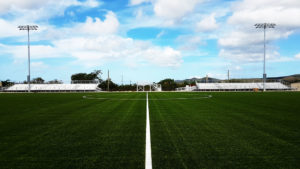 The USVI Soccer Association (USVISA) Senior Men National Team will be taking on Barbados in home and away action for the start of the second month of the Confederation of North, Central American and Caribbean Association Football (CONCACAF) Nations League tournament. The USVISA senior men played the first of two games with Barbados at 8 p.m., Saturday, Oct. 12, at the Wildey Turf in Barbados.
The team will return to St. Croix on Sunday, to begin final preparations to play Barbados at home. The association invites everyone to attend the game and support the V.I. team at 5 p.m., Tuesday, Oct. 15, at Bethlehem Soccer Complex. Tuesday's game is a fan appreciation event, there is no cost to enter. Hypa Sounds out of Barbados will provide live entertainment; food and drinks will be on sale.
The USVI is currently in 3rd place with 2 points in Group C, behind 1st place Cayman Islands with 6 points. Barbados is 2nd in the group with 2 point and a plus 3-goal differential to USVI's minus 1-goal differential. Rounding out the group is St. Martin in 4th place, after losing the two games they played.
The next home match for USVI is at 4 p.m. on Nov. 19: USVI vs. St. Martin.
For more information on other USVI Soccer Association programs, contact the USVI Soccer Association office at 719-9707 or email usvisoccer@gmail.com. Follow on Facebook at: USVI Soccer Association