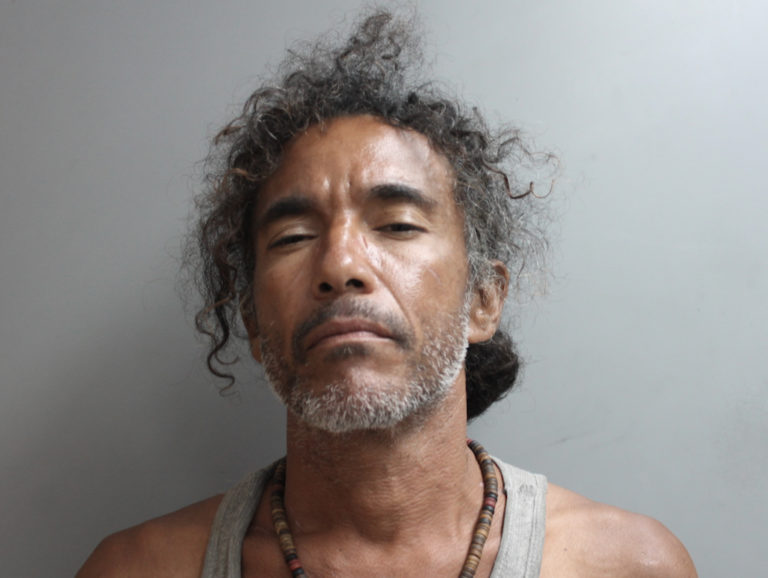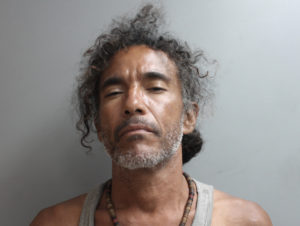 The body of a St. Croix woman who had been reported missing by her family last week was found Tuesday, partially buried in a shallow grave. Police have arrested her live-in boyfriend, 51-year-old Daivys Renaldo Vasquez.
The victim was identified by family as 56-year-old Robin Hitesman. It was the 18th homicide on St. Croix for the year, the 29th in the territory.
According to a V.I. Police Department report issued Wednesday, Hitesman's family reported her missing and told police that they had not seen her since about 6 p.m. on  Friday, Oct. 4. They said she had last been seen with her boyfriend, Vasquez, according to the police report.
Hitesman had called the police at about 6:50p.m. Oct. 4 and reported that her boyfriend had struck her with a machete. Police checked the area but found nothing.
Tuesday, Hitesman's family began searching the area around the home in Annaly, Frederiksted, and discovered a female body partially buried in a ravine. The body was unearthed with the help of St. Croix Rescue and turned over to the medical examiner's assistant. The remains were positively identified as Hitesman.
Police searched St. Croix for Vasquez, who was located in Christiansted and taken into custody.
Police said Vasquez was arrested and charged with first-degree burglary and home invasion. The police report did not specify whether the suspect was charged with homicide, but did note "the investigation into the murder" of Hitesman. No bail was set as per the territory's domestic violence statue, and Vasquez was remanded to the Bureau of Corrections Detention Center pending an advice of rights hearing.
Police urged anyone with information about the case to call the Criminal Investigation Bureau at 340-778-2211, the 911 call center, or the anonymous tip service, Crime Stoppers USVI, at 1-800-222-89477 (1-800-222-TIPS).