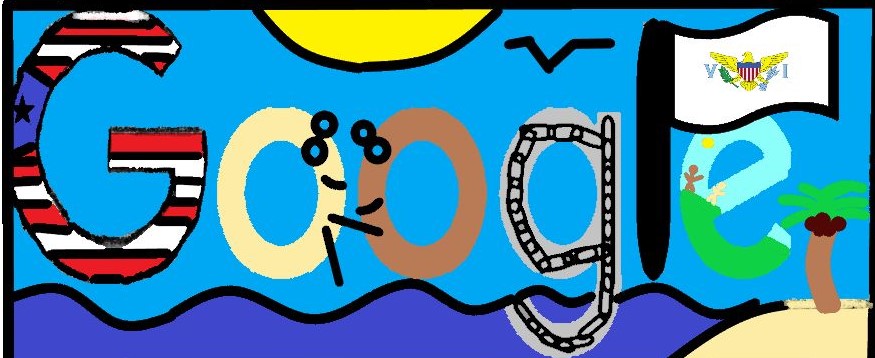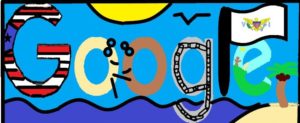 If someone clicks on the drawings on the Google search engine homepage, more often than not, they're animated, and they tell the story of a significant event, a famous person or even an invention that changed the course of history.
Google has its own team of "doodlers" making the designs, but every year, a student drawing is featured, putting the spotlight on communities across the nation. In determining the winner, Google pulls from entries into its "Doodle for Google" contest, and even though students from the U.S. Virgin Islands aren't eligible to participate, Antilles School's 7th graders this week still decided to give it a go, creating doodles that spoke to the significance of VI-Puerto Rico Friendship Day and the bond between the two island nations.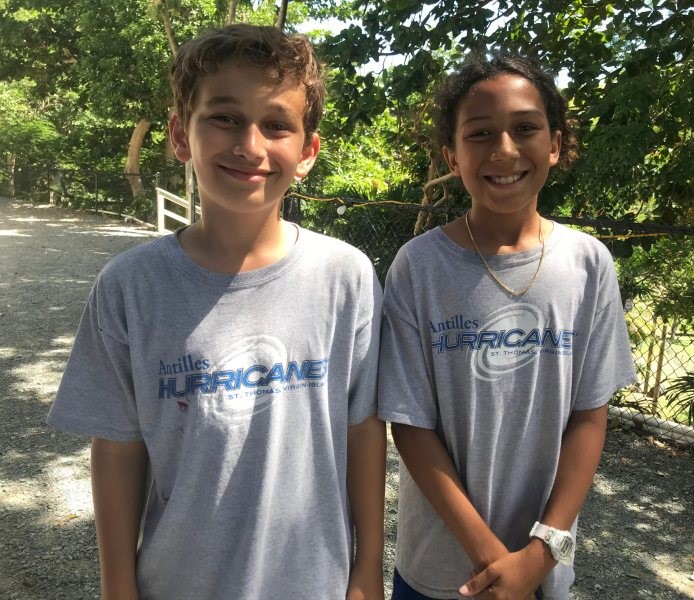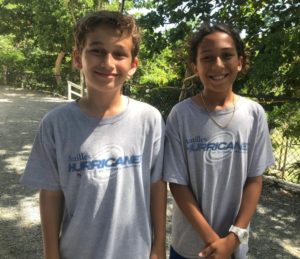 A design by Jean-René Oriol, Class of '25 and Sammer Yusef, Class of '25, for example, features both of the territories' flags; they form the first "G" and the "L," along with a pair of embracing "Os" that represent friendship between races (a common theme on both islands,) and a set of chains for the second "G."
"The chains are meant to show how strong and 'linked' both the islands are," Oriol explained. "Even as recently as Hurricanes Irma and Maria, both the Virgin Islands and Puerto Rico helped each other out, sharing supplies, and then worked together to rebuild."
The limited coverage both islands received during the 2017 storms — and even as recently as Hurricane Dorian — also inspired Sammer to think of a design that really made people want to learn more.
"Sometimes we go unnoticed," Sammer said. "They think the Virgin Islands is somewhere near Puerto Rico, or just a part of the Caribbean. When you click on our design, you'll learn exactly where we are and what makes us special. And, even though this isn't a nationally recognized holiday, it means something to us, and people should know that story as well."
Teacher Andrea Gilbert, who was looking for a creative way to get students thinking about the holiday and the meaning of friendship, said she will still be submitting the drawings to Google, along with a letter asking the company to consider celebrating the day.
Also, Antilles will host the territory's VI-Puerto Rico Friendship Day Committee at the Prior Jollek Hall at 6 p.m., Friday, Oct. 11, for a "Resonance of Mystic Drums" performance. Admission is free.