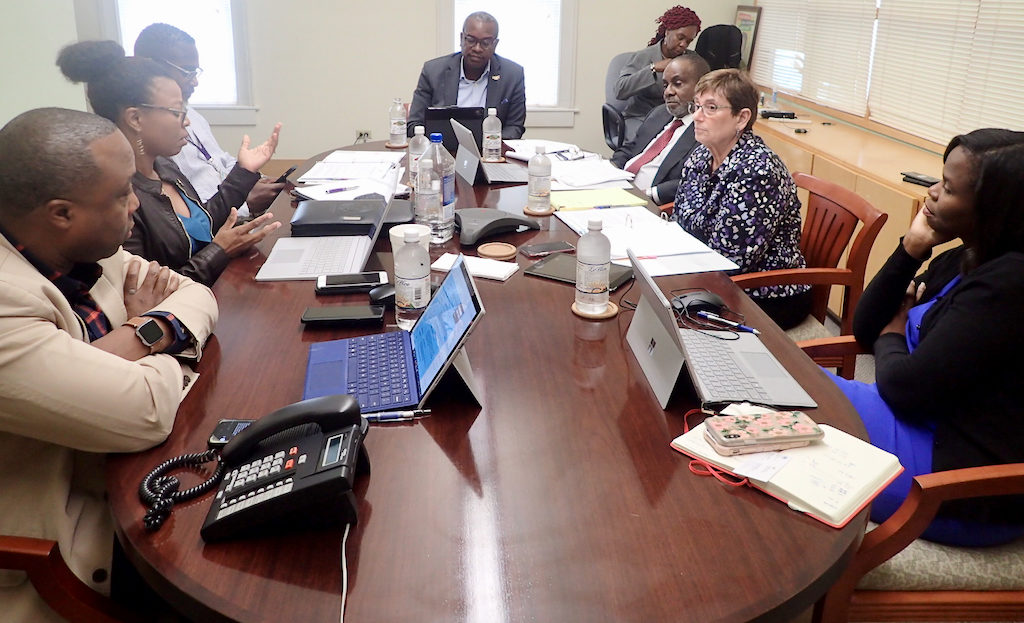 The V.I. Public Finance Authority moved on several items discussed during an executive session Thursday including extending a note to First Bank for Island Crossing Shopping Center.
Island Crossing was built in 2009 with government-backed bonds paid by pledged future taxes through Tax Incremental Financing. The Economic Development Law, commonly used by states and territories, encourages development of blighted areas and uses property and gross receipts taxes to pay back TIF funds. The original loan of $15.7 million built Home Depot and has been paid down to around $12 million. According to Nathaniel Simmonds, director of the PFA Finance Administration, the note has been extended to Nov. 15 to finalize the refinance. The vote was approved unanimously.
A motion was also approved to secure bids to hire a hotel development consultant for Kings Alley Hotel to explore the possibility of finding someone to lease the 21 room facility. The PFA acquired the hotel as a result of a defaulted loan in 2001. In 2009, additional funding was used to renovate the facility, bringing the total investment to $8 million. Dive Experience, a scuba diving company, rented the space originally set aside for a restaurant on the boardwalk. The dock, destroyed by the 2017 hurricanes, was recently granted a Coastal Zone Management permit to be rebuilt.
Also approved unanimously at Thursday's meeting was the issuance of a Request for Proposal for an auditor to prepare the PFA's 2018, 2019 and 2020 audits.
The board also authorized Kirk Callwood, PFA director, and Simmonds to reword riders for contracts with Witt O'Brien and other crisis and emergency management firms that are compliant with federal agencies. The firms have been hired to oversee federal dollars coming into the territory.
Also discussed during an executive session was the $800,000 line of credit approved by the Legislature. The credit line was approved to pay up-front expenses that are expected to be reimbursed by the federal government.
Attending the meeting were Callwood, Simmonds, Keith O'Neale Jr., Gov. Albert Bryan Jr., Dorothy Isaacs and Adriene Williams-Octalien and attorney Kye Walker.