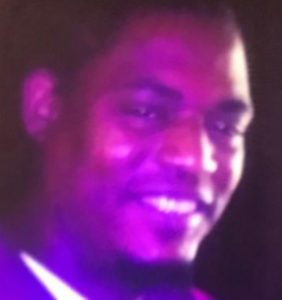 Aaron Francis died Sept. 5.
The viewing will be held from 9-10 a.m., Wednesday, Oct. 2, at Turnbull's Funeral Home with services to follow right after at 10 a.m. Interment will be at Eastern Cemetery.
He is survived by his parents: Cointhia Francis and Nathanie Perpie; children: India Francis, Ariana Mi, Ajia Francis and Aydin Samuel Francis; stepson, James O'neal Scriven Jr.; brothers: Byron Francis and Delron Francis; sisters: Natalie Francis Perpie and Laurencia Jameson; four aunts including Caroline Daniel; five uncles; several grand-aunts and grand-uncles including Paula Andrew; two nephews: Byron Francis Jr. and Kyle Zane Francis; sister-in-law, Anika Francis; as well as numerous cousins, friends and other family members, including the Poleon family in St. Thomas, St. Lucia and the U.S.