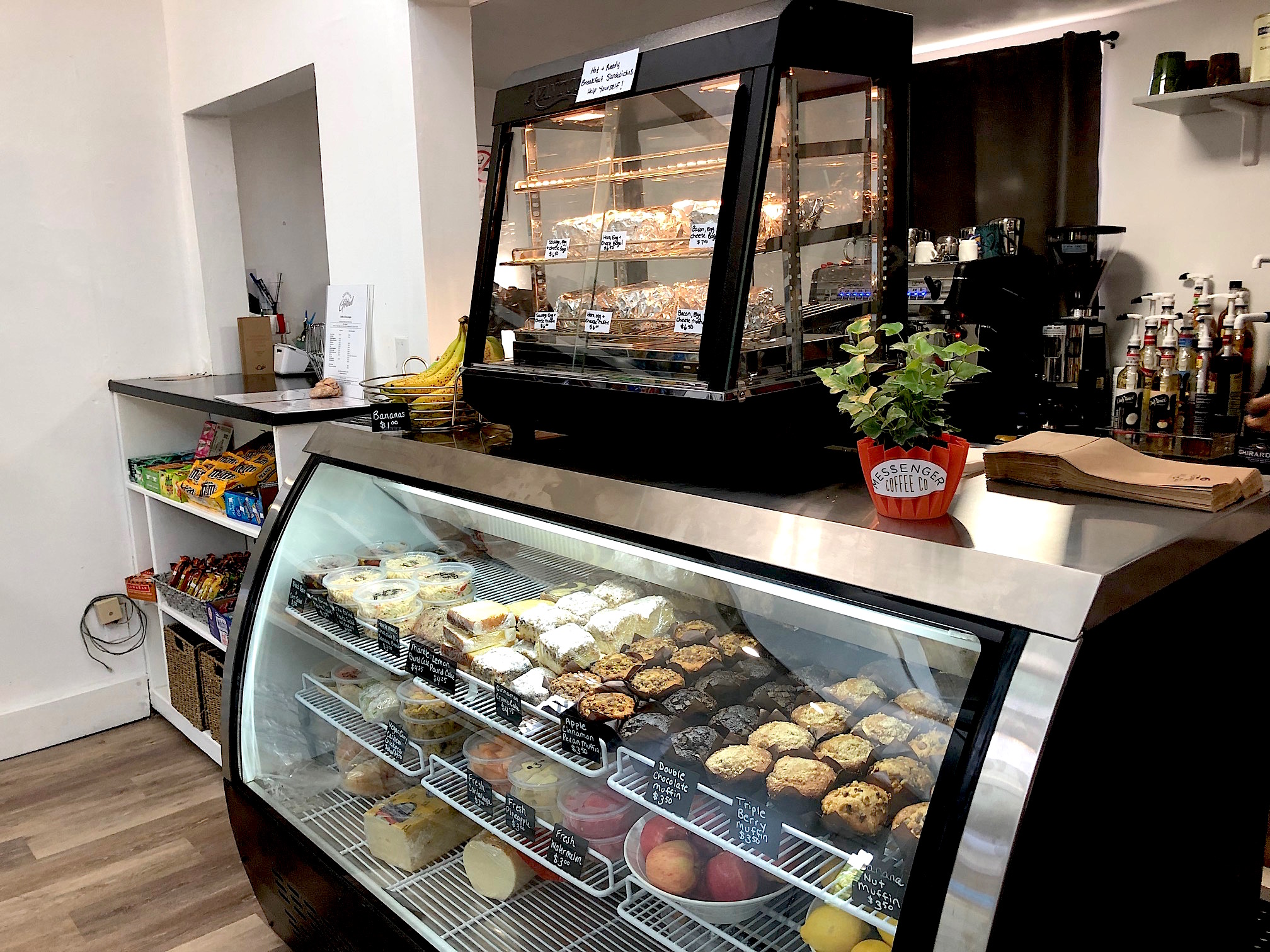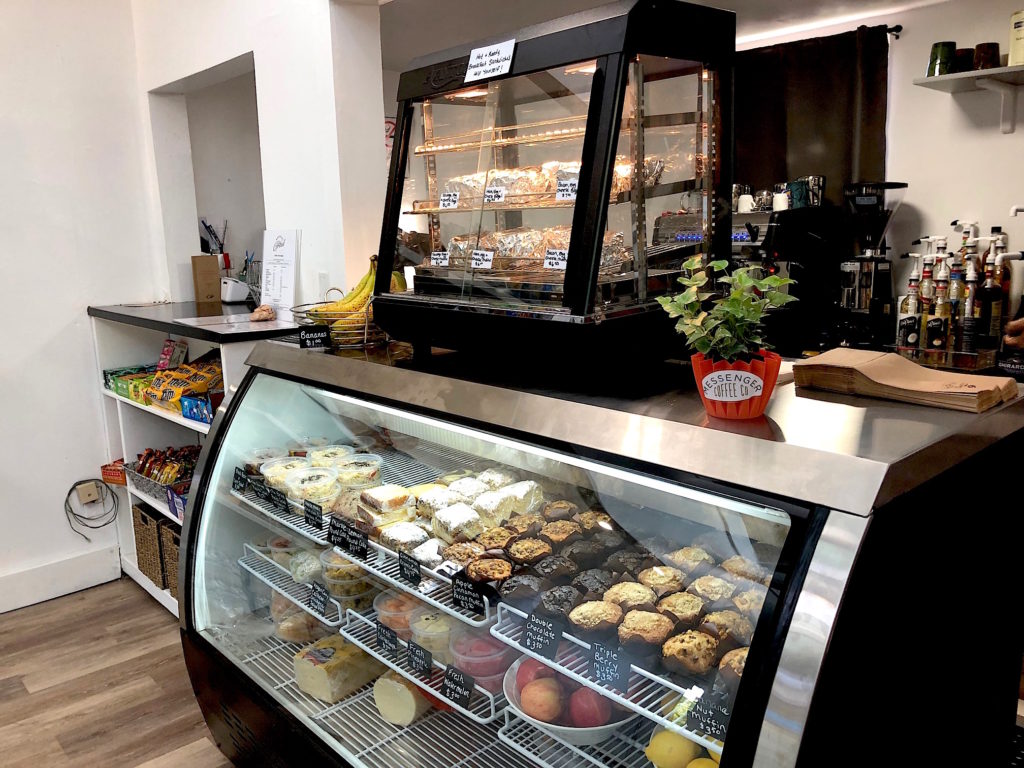 Most people who resided in the territory prior to September 6, 2017, probably experience an occasional bout of pre-storm nostalgia. Who wouldn't enjoy returning to a familiar gathering spot to be greeted warmly and then bite into a favorite treat?
The good news is that since Hurricanes Irma and Maria hit the V.I. two years ago, several severely damaged businesses have begun to bounce back. One welcome example is Northside Grind coffee shop, deli and market.
Formerly known as The Cup and Cork, the shop's rear wall was blown out by Irma. Today this quaint Caribbean-style coffee house — complete with tropical blue roof and white picket fence — has been fully refurbished and is now open at Flamboyan on the Bay Resort and Villas at Magens Point.
Although the shop's management has changed hands, friendly faces behind the counter may look familiar. Two of the four co-owners, Kerrie and Nick Wassum, operated Limetree Beach Coffee Shop and Pool Bar from 2014 until the businesses met a similar storm-related fate. Prior to that, Kerrie had been a staff member at The Cup and Cork.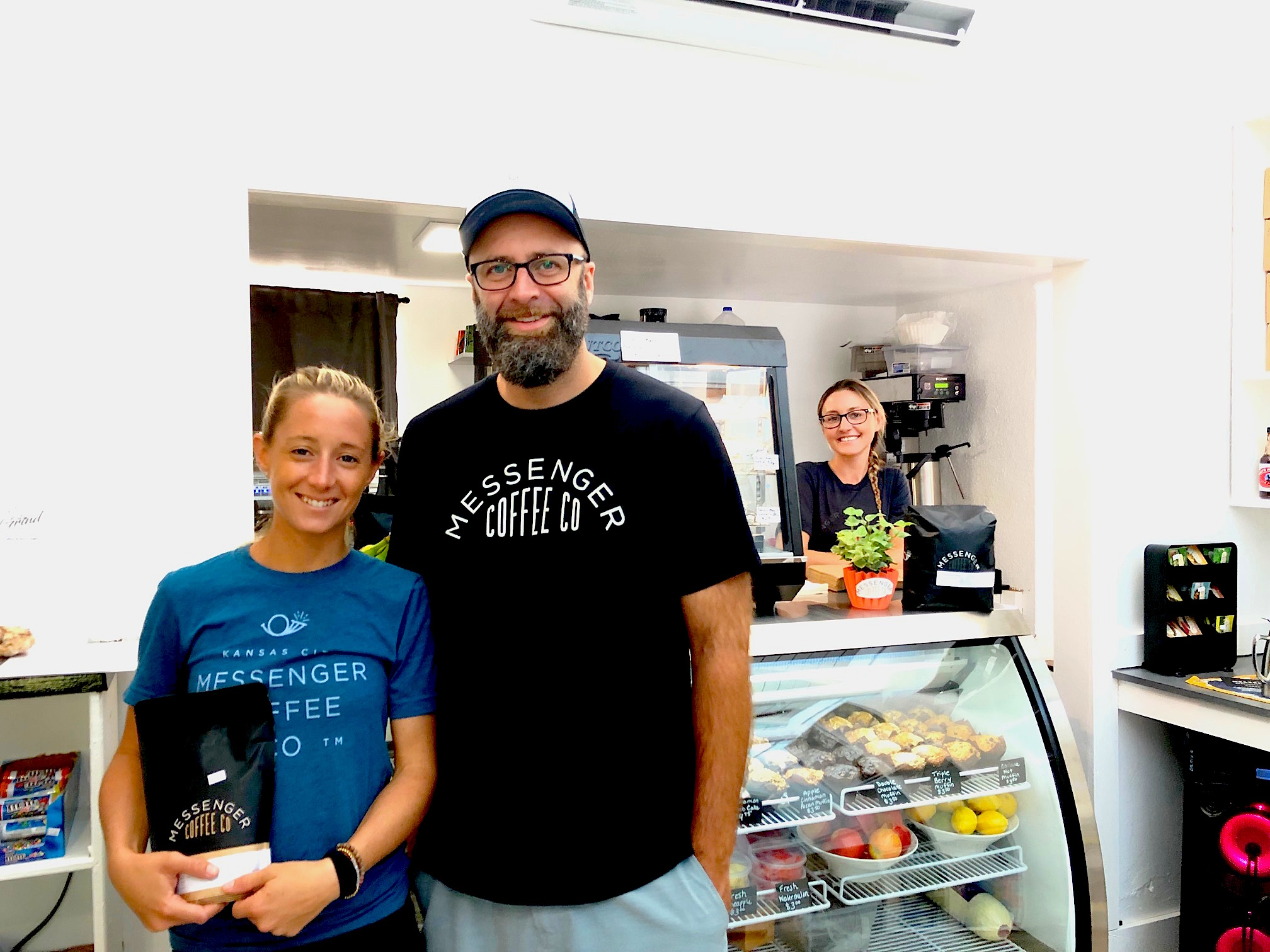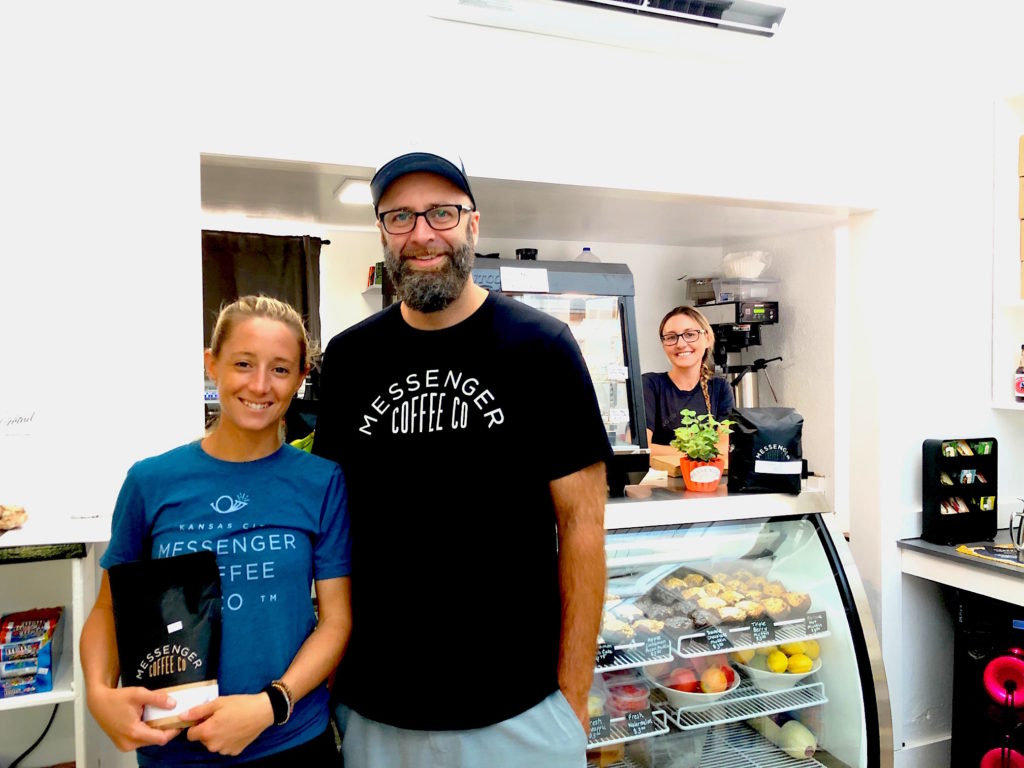 As many loyal patrons also are aware, The Cup and Cork was owned and operated by long-time residents Leanne Swain and Dan Perry. Unfortunately, the hurricanes' destructive forces prompted the couple to relocate to the mainland. However, the duo was delighted to learn the Wassums — along with business partners Trish and Tom Dahl — had acquired the enterprise.
Tom Dahl, an accountant by day, works primarily behind the scenes. On weekends however, he joins his wife and business partners at the coffee shop. "I honestly look forward to interacting with our customers. It doesn't feel like work to me. This is really enjoyable,"  he said.
Whether preparing espresso for a patron, restocking the wine selection, or taking a sandwich order, each member of the foursome exudes upbeat energy and enthusiasm.
"We are so excited about the Northside Grind," said Swain, adding, "we couldn't imagine our little spot re-opening in better hands."
Nick responded graciously that the new owners, "are so excited to reopen the old Cup and Cork. We have big shoes to fill."
From all indications, the business partners are off to an impressive start.
Now fully refurbished and open for business, Northside Grind offers appealing displays of baked goods and fresh fruit as well as gourmet coffee, espresso, smoothies, made-to-order sandwiches, toasty-warm grab n' go favorites, and a well-stocked mini-market.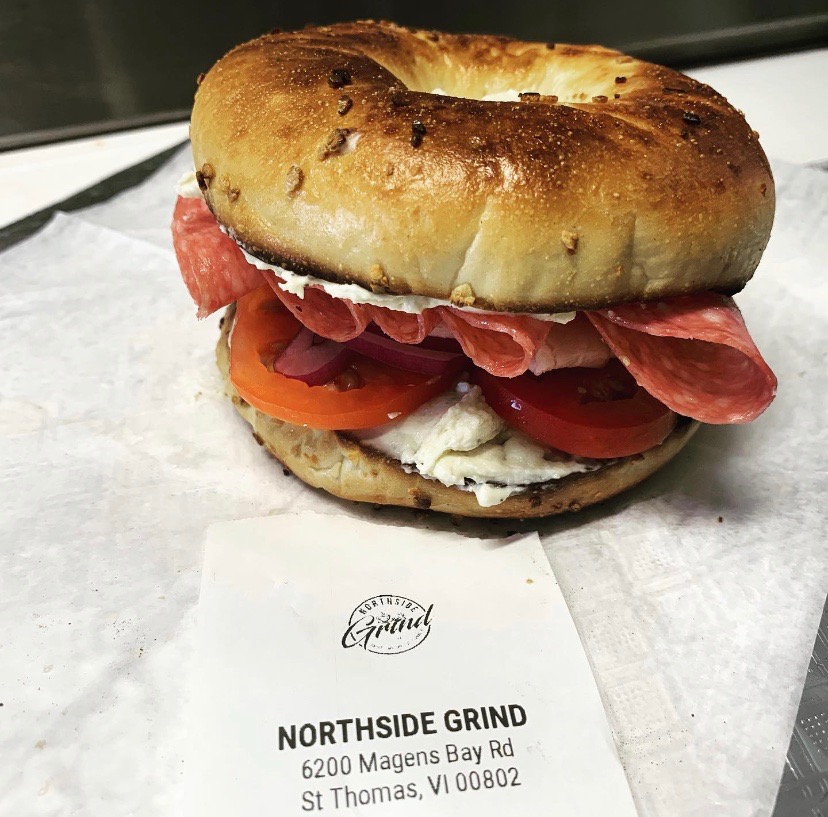 Those familiar with the shop pre-storm are bound to be pleased that a number of popular items have remained on the menu.
"We really appreciate getting permission to keep The Cup and Cork's original classics on the menu," said Kerrie. She was referring to specialty sandwiches including the Trashy Bird, turkey-on-a-bagel with pesto and sun-dried tomato cream cheese, and the iconic Stinky Pig, featuring generous portions of ham and salami on an onion bagel with roasted garlic cream cheese, tomato and onion.
Whether stopping by for breakfast items, made-to-order deli sandwiches and tortilla wraps, or convenient grocery items, a nostalgic bonus is the fragrance of fresh roast Messenger brand coffee permeating the premises. The gourmet coffee is available at a handy self-serve display throughout the day.
For added convenience, patio seating is an option. As always, patrons will find plenty of parking on the resort grounds. With the island's ongoing power issues, it's also worth mentioning the property runs off the grid on a dual generator system.
Watch for announcements on the official grand opening event, coming soon. Most major credit cards are accepted. For more information, follow on the Northside Grind on Facebook and Intragram, or stop by seven days a week from 6:30 a.m. to 4 p.m. The shop can be reached at 340-642-2421.