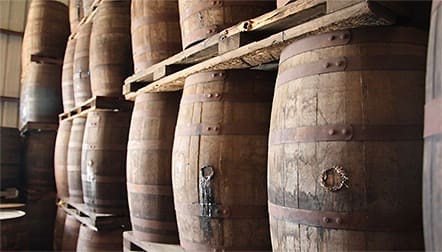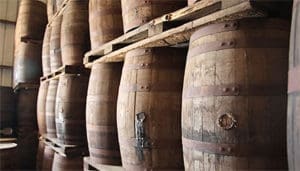 The U.S. Department of the Interior will sign over $258 million to the U.S. Virgin Islands in rum tax cover-over payments for the estimated FY 2020 rum tax collections in the territory, U.S. Interior Assistant Secretary Doug Domenech announced Thursday.
He also announce $70 million for Guam for income tax payments.
to Guam and the Virgin Islands governments and my team at the Office of Insular Affairs always works hard to ensure the funds are transferred as quickly as they are available," Domenech said in a statement, adding that he expects the funds to be available this week.
If actual tax receipts are different than projected, the Interior Department will reconcile the amounts by giving more money later or withholding the difference from future payments.
The amount is fairly typical for recent years. For example, in 2016, the territory received $231.5 million. But only a small fraction of that money will go directly to the V.I. government's budget. About half will go to direct cash payments to the USVI's two rum producers: Diageo's Captain Morgan plant and Beam Suntory's Cruzan Rum plant. Both plants produce large amounts of "bulk rum," sold to smaller labels.
Gov. Albert Bryan's proposed Fiscal Year 2020 budget projects using $23.5 million of these funds for actual, upcoming-year budget expenses.
Where does the rest go? The FY 2020 budget includes $108.4 million for principal and interest on more than a billion dollars in debt secured by those funds. (Separately, the V.I. FY 2020 budget also has $69.2 million in principal and interest on nearly a billion dollars in other debt, secured by other revenue sources.)
Most of the rest goes to cash payments to the rum producers.
For example, in 2016, when Cruzan and Diageo sent about 17.5 million proof gallons of rum into the United States, the federal government taxed it at $13.50 per proof gallon. A proof gallon is 50 percent alcohol, or 100 proof. The federal government gave $13.25 per gallon back to the territory, remitting $231.5 million that year. This year is $29 million more.
Where did the rest go? Gov. Kenneth Mapp's budget submittal for FY 2016 year indicates about $86.28 million went to pay interest and principal on more than $1.3 billion in debt secured by those revenues. The territory is paying for projects at Diageo and Cruzan, financed with special bonds secured by the federal rum revenues. Those ate up another $23.2 million in principal and interest, according to the terms spelled out in the loan documents. Nearly all the remainder – a little more than $100 million – went as a direct cash payment to Diageo and to Cruzan's parent company, Beam Suntory.
Those subsidies are tied to the amount of rum each company sells. The formula is very complex but comes out to around 50 percent of all remitted tax revenue.