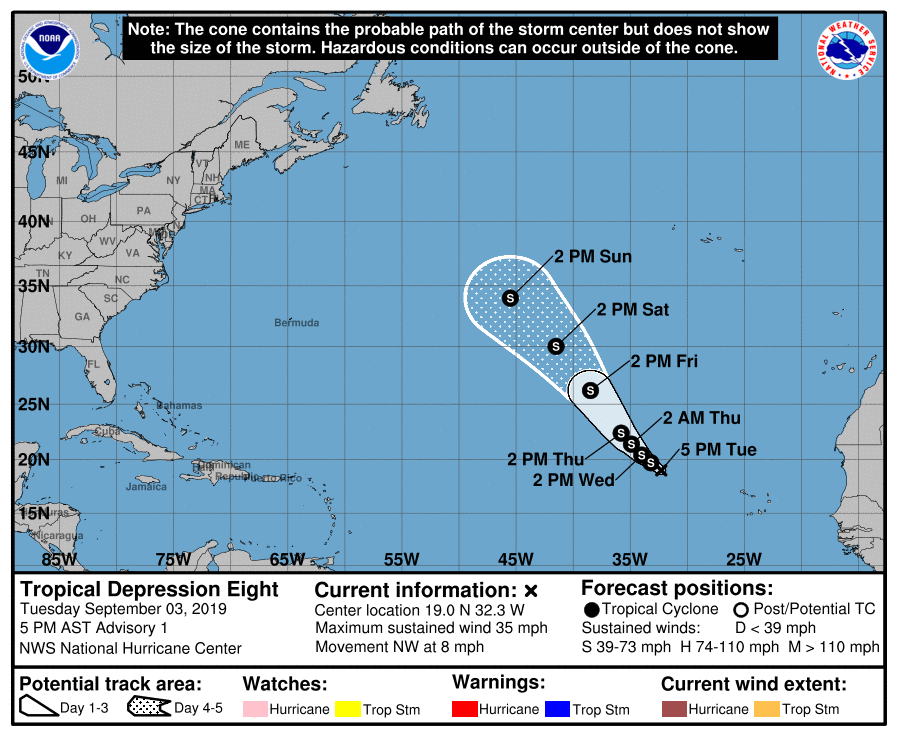 The low-pressure system several hundred miles west of the Cape Verde Islands on Tuesday was designated Tropical Depression 8 by the National Hurricane Center.
"Satellite images indicate that the broad area of low pressure over the eastern Atlantic has become better defined," the NHC reported in its 5 p.m. Tuesday update.
But the storm's likely track is predicted to carry it northwest into the Atlantic rather than west towards the Caribbean, the forecasters added.
"A general northwestward motion is anticipated during the next several days, faster by the weekend, as the system is steered by a strengthening eastern Atlantic ridge," the NHC reported. "One source of uncertainty in the future track is how much the cyclone is affected by a developing mid-level low … in a few days."
Although the depression is forecast to be in a low-shear environment during the next couple of days, water temperatures is marginal for development, which should keep the strengthening modest. A mixed bag of factors makes the forecast "rather murky," the NHC said.