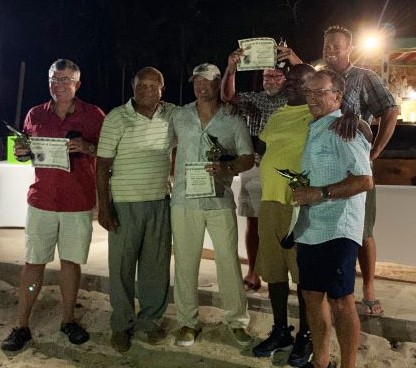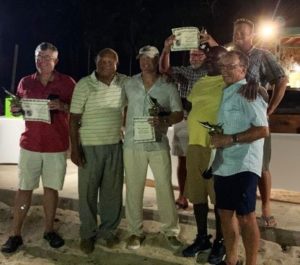 Experience paid off as Capt. Red Bailey, local sport fishing legend, led the anglers and crew aboard his 44-foot custom sportfisher Abigail III to a top boat win at Marlin University's final day tournament. The mini tournament, was hosted by Marlin Magazine, a Bonnier publication, which is based in Winter Park, Fla., out of the Scrub Island Resort, Spa & Marina in the British Virgin Islands, from Aug. 16 to 21. Marlin University is an instructional holiday that enables anglers to fish the world's top bill fishing spots and be taught by some of the best in the business.
The four-day fishing trip wraps up with a one-day show-what-you-learned mini tournament. Thus, three vessels, including Bailey's Abigail III, set out on Aug. 20 to see who could release the most blue marlin first.
"Grander released the first marlin in the morning, then Under Dog and then us. So, by the afternoon, we were all equal on points, but we were in third place based on time," said Bailey, a resident of St. Thomas, U.S. Virgin Islands and member of the Virgin Islands Game Fishing Club, who has professionally charter fished the waters of the famous North Drop for nearly a half century.
Grander is a 46-foot Jarrett Bay helmed by Capt. Ray Walters, while Under Dog is a 43-foot Viking run by Jerry Emanuel.
"It was the last half hour of the tournament, and I was joking with Capt. Ray (Grander) over the radio that we were coming for his wallet," said Bailey, using a common saying among fishermen in tournaments with a monetary prize. "Fifteen minutes later, we hooked up and released our second marlin of the day to win on count and time."
Anglers Mark Gray, from Richmond, Texas; Brian Konowalchuk from Manitowoc, Wisc.; Kenneth Crockett from Friendswood, Texas; and Robert Rego, from Bermuda, as well as Marlin University instructor Ray Peterson, fished with Capt. Bailey and mate Ariel Donovan aboard the Abigail III.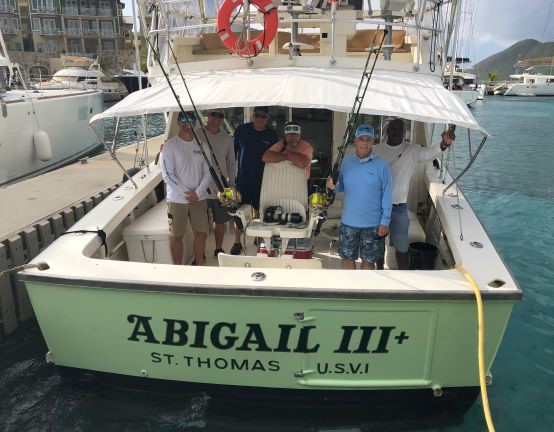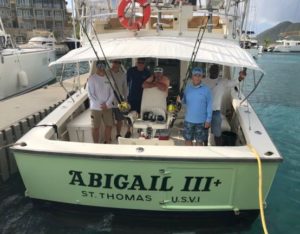 This isn't Bailey's first win in Marlin University. He's accomplished this feat twice before. Bailey got his start in the sport of fishing as a teenager mating for legendary captains Johnny Harms and Tommy Gifford. Early on, in 1971, Bailey landed a world record blue marlin, thus starting a career in the captain's chair of winning catches. Since then, he's not only earned a number of top boat, top mate and top angler trophies, but he has spearheaded billfish conservation efforts such as catch and release and the use of single hooks. His latest win makes him one of the longest operating and most successful sport fishing captains in the Virgin Islands.
Coming up, the Virgin Islands Game Fishing Club will host its 56th July Open Billfish Tournament on Sept. 14. Registration takes place at the Club's clubhouse in Red Hook, starting at 6:30 p.m., Sept. 12. The entry fee is $250 per boat. Eligible species include blue marlin, white marlin, sailfish, mahi, wahoo and yellow fin, blackfin and skipjack tuna.
The Virgin Islands Game Fishing Club appreciates the sponsorship of Bernie's Bar & Grill, and Presidente, Bud Light and Bacardi Rum, distributed by the West Indies Company.
For more information, call 775-9144 or email: www.usvigfc@gmail.com