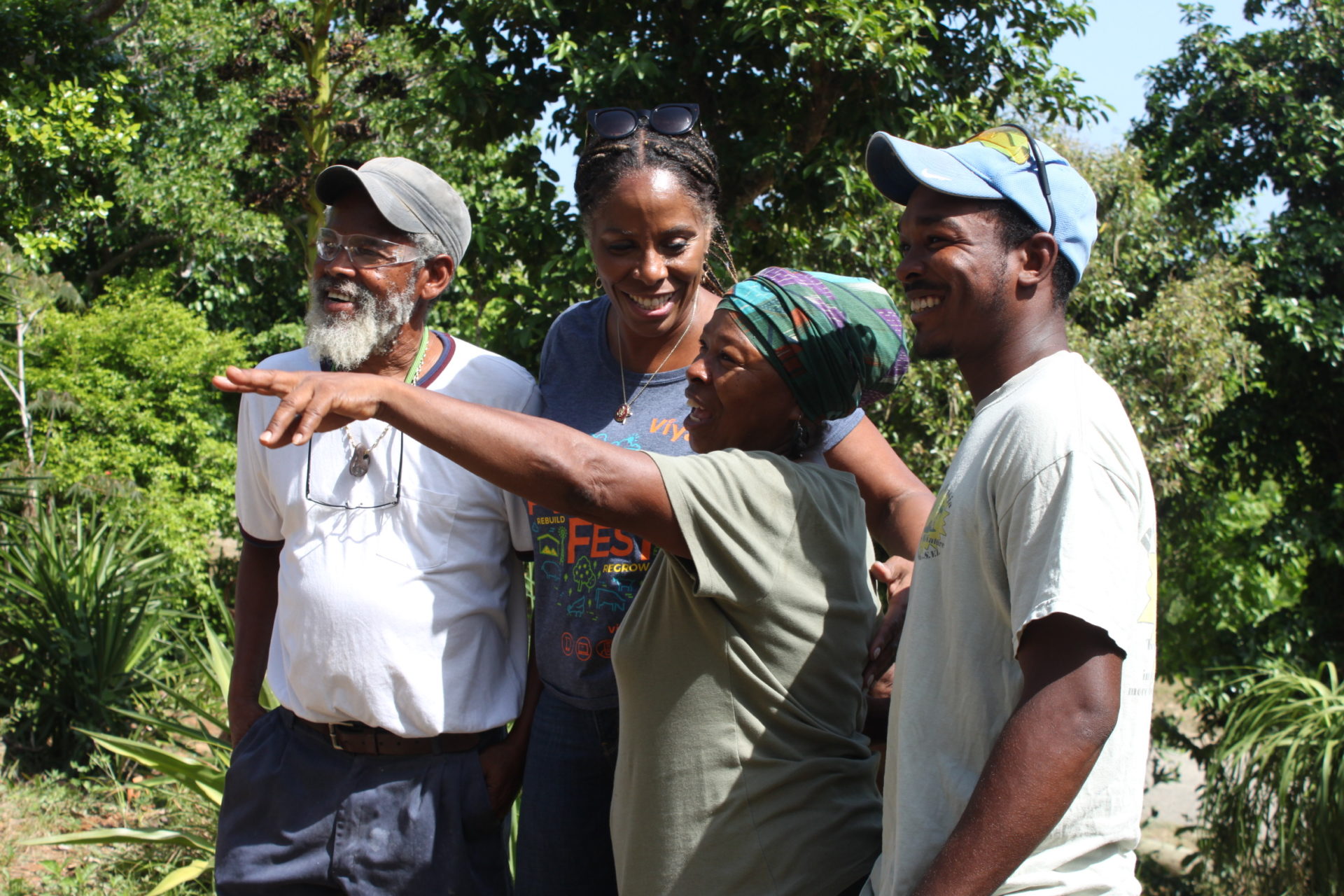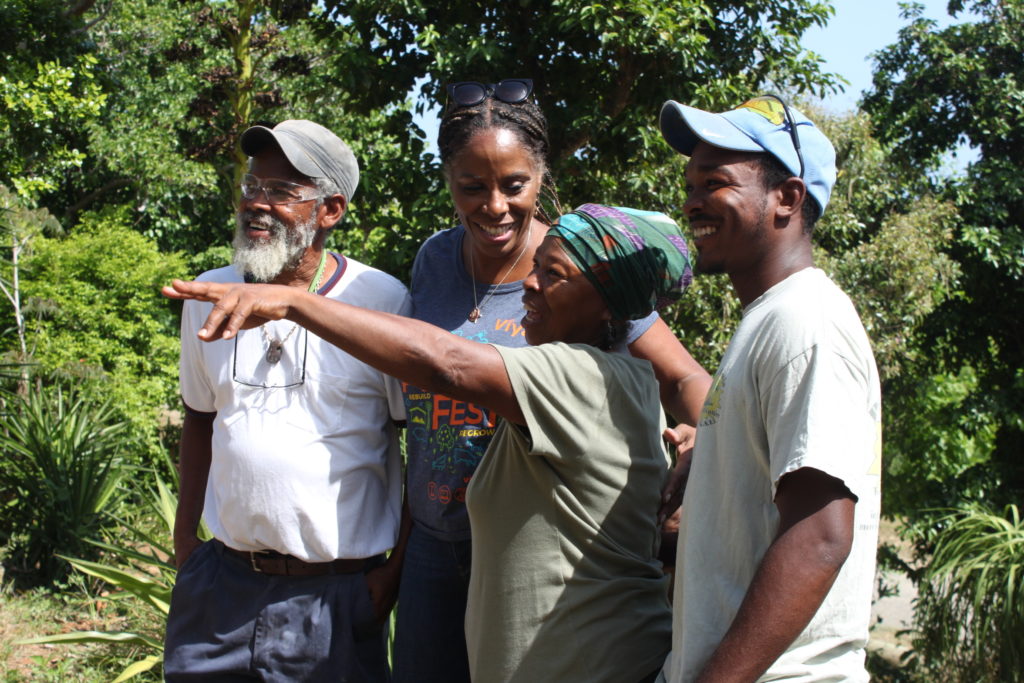 Approximately 25 agriculture professionals came from all over the U.S. to offer advice and resources to local farmers Tuesday, while visiting farms and fisheries in the territory as part of Delegate Stacey Plaskett's Virgin Islands Farm Tour.
Attendees were meant to tour both St. Thomas and St. Croix, but the tour suffered unexpected delays due to Hurricane Dorian, which pushed the Farm Tour on St. Croix to Thursday. The event on St. Thomas was uninterrupted and kept to the schedule, as guests toured one fishery, four family farms and the Department of Agriculture's Bordeaux Farmers Market where local farmers were invited to gather and share information.
Plaskett said, while the V.I. is known for tourism, she has always known that the wealth of nations was created by agriculture and not something as unsustainable as tourism. Her vision for the Farm Tour, which she first started planning in March, was to bring together various organizations and associations that might offer options to local farmers. Plaskett also hoped to give farmers the opportunity to discuss their biggest agricultural challenges with tour guests.
"It is my hope that you can lend your knowledge and expertise to inform, engage and consult our farmers in order to create a prosperous agricultural sector and boost the viability of agribusinesses in the U.S. Virgin Islands," Plaskett's objective reads in the tour's pamphlet.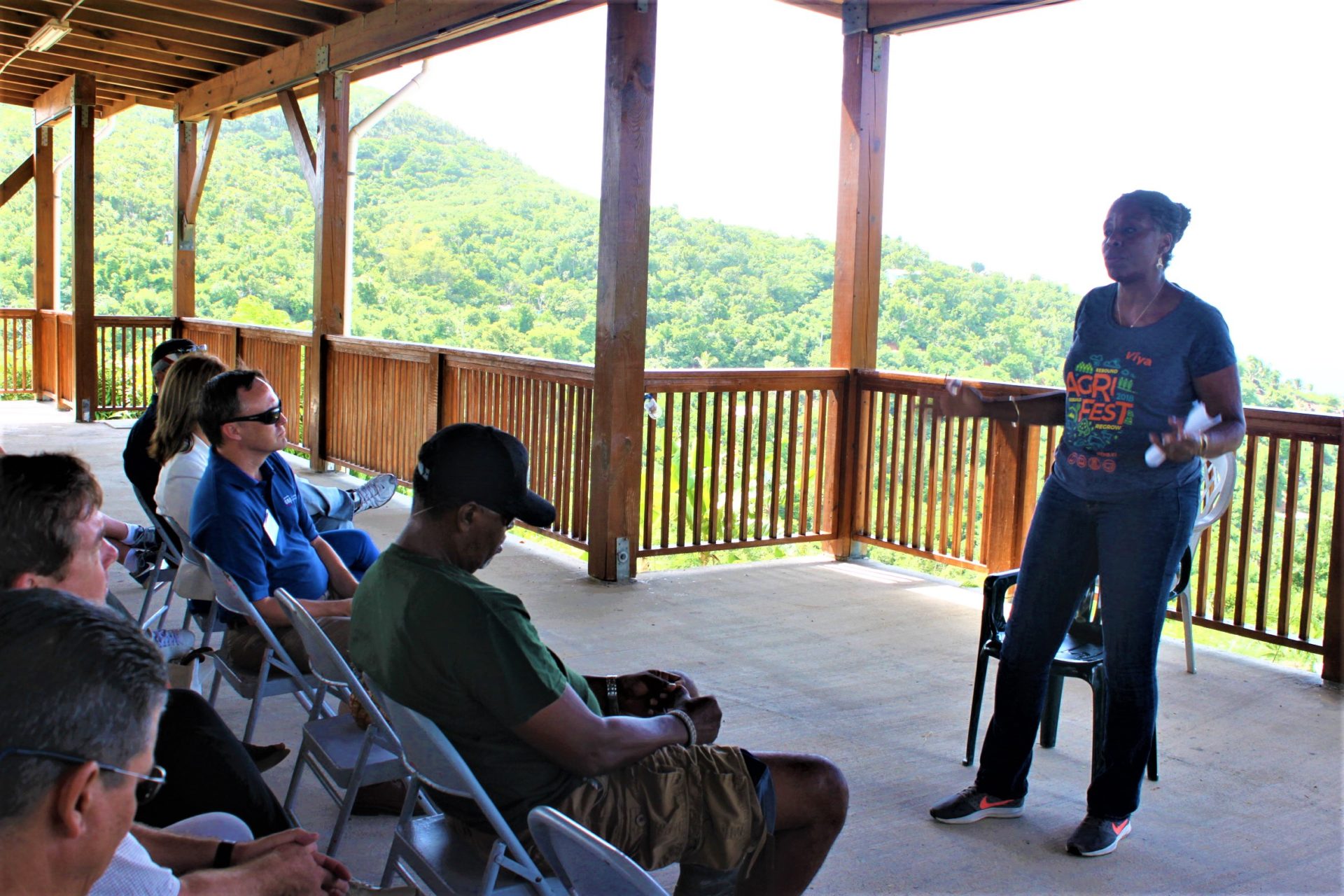 Among the attendees were individuals from the Organic Trade Association who shared how farmers can become certified USDA Organic; a representative from the U.S. Small Business Administration who spoke on funding options; members of AgFirst Farm Credit Bank, who have extensive experience in farm credit; and marine biologists and professors of agricultural science.
Megan DeBates, Organic Trade Association Director of Legislative Affairs and Coalitions, encouraged farmers to become USDA Organic certified since most of them are already likely farming that way.
"In 1990, they established a federal standard for organics, so before that, there were all these different state standards for growing organically. It took until 2002 for USDA to establish the USDA organic label – that seal," DeBates said. "From 2002, the industry was at $8 billion in the U.S., and it is now at $52 billion. It is the fastest growing sector for agriculture right now."
Plaskett said organic farmers make three times more money than other farmers, and the largest purchasers of these organic products are millennials who want to know where their food is coming from.
Mary Nowak, who serves as the director of government affairs for the National Council of Farmer Cooperatives, spoke with attendees about how farmers who group together and become cooperatives gain more exporting power.
"By bringing together farmers, we can help them invest in things, whether it be equipment, infrastructure, processing facilities, and there's a benefit to working collectively to pool your resources," Nowak said.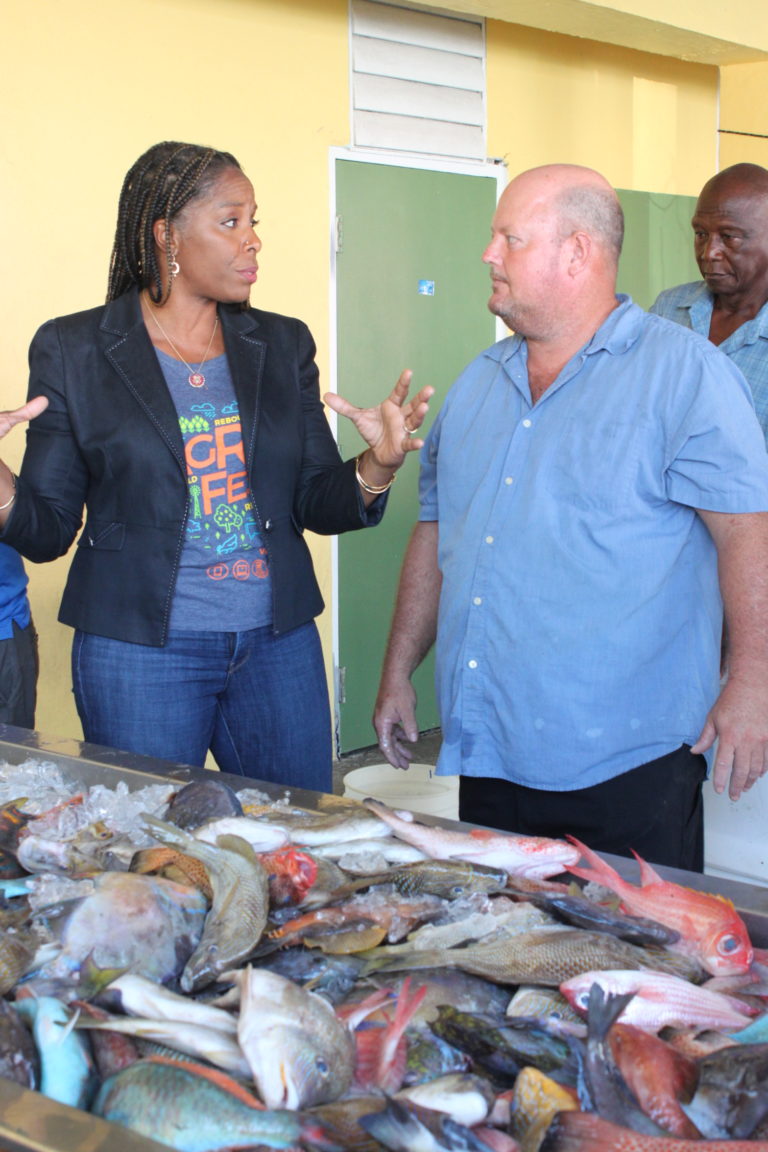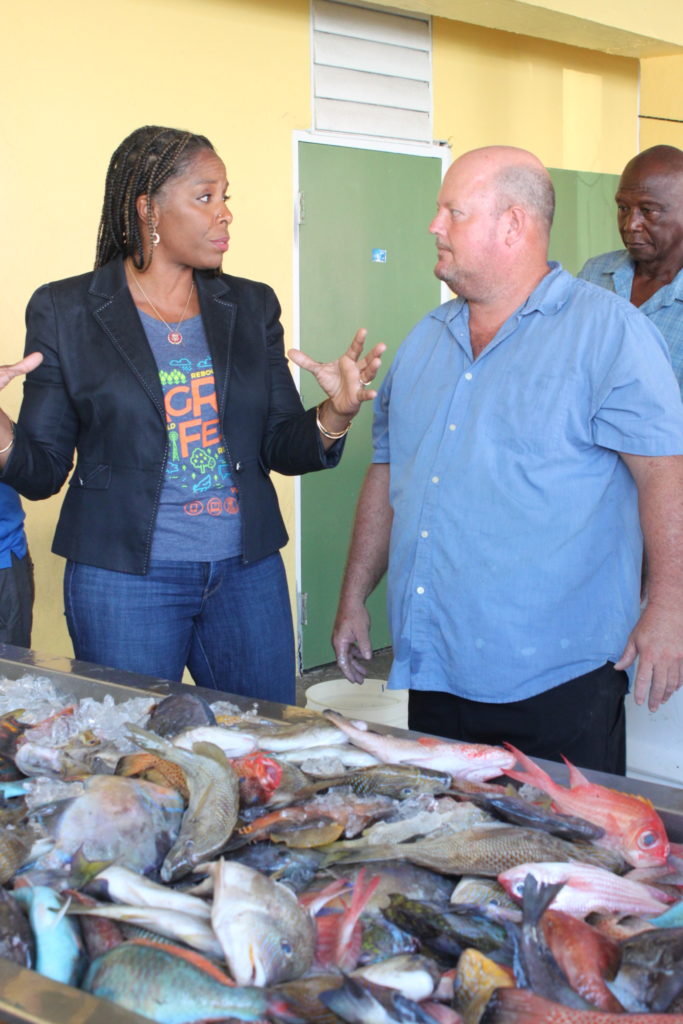 Ted Gutierrez with the Virgin Islands Small Business Development Commission spoke with farmers about financing options because farming is a business. He added that the services provided are already paid by tax dollars and would come at no cost to the farmers.
"What we do is look at how we can help expand your business and how we can bring new markets to you and help you really get going," Gutierrez said.
To take advantage of these services, Gutierrez said farmers should pay a visit to the commission, which is located within Nisky Center.
Plaskett said she is working on and wants to see six key things improve in the territory: expanding broadband, improving Extension Services, building a value-added processing plant, increasing the Virgin Islands organic industry, improving Virgin Islands fisheries, and focusing on the Supplemental Nutrition Assistance Program.
"Farming should be able to sustain a living, and I hope through this tour, you're provided with more resources that help further that goal," Plaskett said.