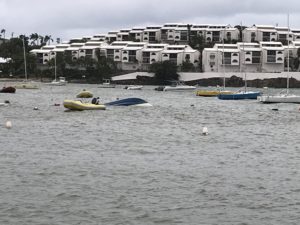 Dorian, the fast-moving Category 1 hurricane, was some 45 miles to the northwest of St. Thomas by Wednesday evening, having brought hurricane force winds and as much as five inches of rain to portions of the Virgin Islands Wednesday afternoon. Dorian's top winds have increased to 80 miles per hour as the weather system continues to intensify.
Within the U.S. Virgin Islands, winds have died down and rain lessened, as residents begin to look around and assess the damage. A curfew remains in effect until 6 a.m. Thursday.
While a hurricane warning remains in effect for the Virgin Islands, the most that residents can expect through the overnight hours are showers and thundershowers associated with the extreme outer rain bands of Dorian. Weather conditions should improve on Thursday as the hurricane moves more to the northwest, away from the local area.
The amount of damage is unclear. Sources at multiple locations in both districts reported varying degrees of power outages and flood damage to roads Wednesday evening. Although communication remained limited, so far, there are no reports of lost roofs or major damage. Amy Roberts on St. John reported conditions there were very windy from noon until 2 p.m. and then subsided.
Multiple boats were overturned or came loose from moorings and ran aground at St. Thomas Yacht Club and possibly at other marinas.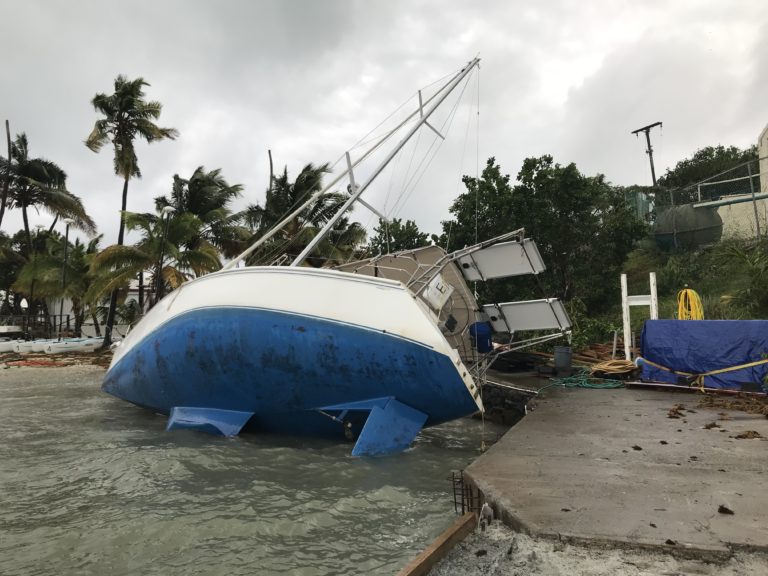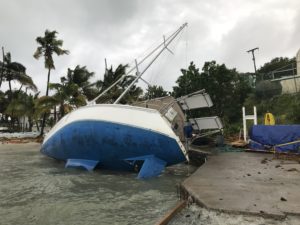 Meanwhile, the Water and Power Authority was working to restore power. Both districts have power at the generating plants with some outages on subsidiary feeders.
On St. Croix, the Estate Richmond Power Plant remained functional throughout the day and, as a result, Feeders 3A, 4A, and 5A remained on line, providing electrical service. Feeder 9A has been restored, and crews were working to bring additional feeders on line as of 5 p.m.
As of 6 p.m. Wednesday evening, reports on the ground indicated there was no power on the east end of St. Croix, around Gallows Bay and in the central part of the island, including Estate Castle Burke. Feeder 3A, including east of Limetree Bay on Route 62, had power all day, as have other areas. Many other parts of the island had power and either did not experience outages or only experienced brief outages.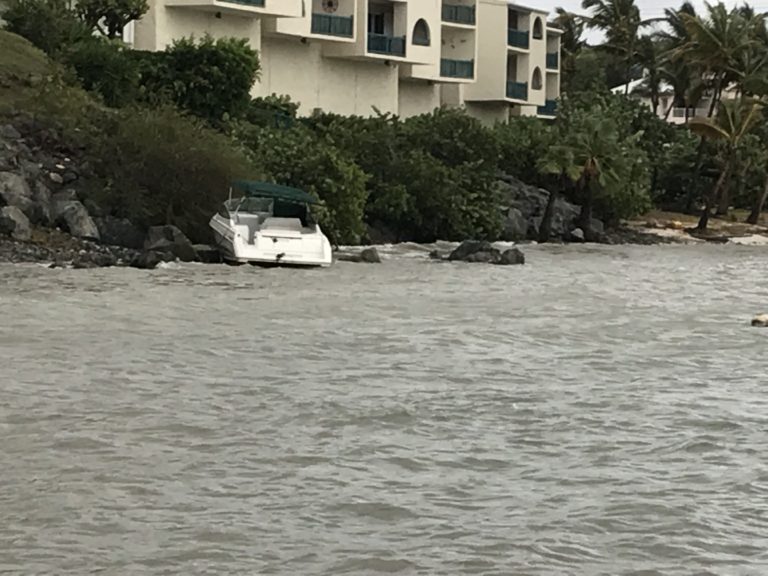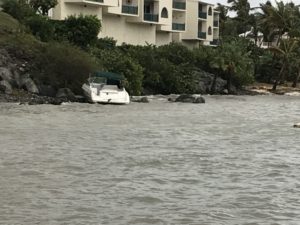 Click here to see which St. Croix feeders serve what areas.
On St. Thomas, earlier in the day, WAPA reported St. Thomas Feeders 5A, 6A, 7A, 7B, 7C, 7E, 8B, 9C and 10B were down but 6B, 9B, 9E and a portion of 10B were up. Those feeders that are presently off line will not be restored until weather conditions improve and WAPA can safely deploy crews and equipment.
At 6:30 p.m., residents reported there was no power in the west end of the island, nor in Estate Contant, west of Charlotte Amalie. Residents also reported power out around Hull Bay. Shortly afterwards, WAPA stated feeders 7B and 10B were back online.
Click here to see which St. Thomas feeders serve what areas.