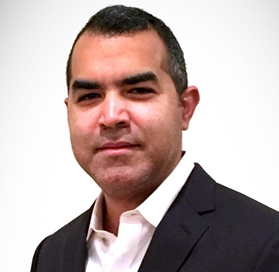 Mastercard is strengthening its foothold in the Caribbean and expanding its presence in the islands, as it announces José Vargas as the country manager for the U.S. Virgin Islands and Puerto Rico.
In his role as country manager, Vargas will lead a team tasked with identifying business opportunities for Mastercard and its customers in the USVI. He will also represent Mastercard to government and regulatory bodies.
"After many years working in the U.S., I am excited to be in the Caribbean," said Vargas. "The USVI market is ripe with opportunities to unlock the financial potential of consumers, and I am pleased to help continue building an innovative and secure payments ecosystem for the islands and the region."
A 12-year veteran in the payments industry, Vargas previously served as the Mastercard US Director of Account Management, North America Markets, where he was pivotal in building and expanding relationships with issuers and developing a range of services. Before his tenure at Mastercard, he served in a variety of leadership positions at payment companies in the U.S.
"I have full confidence that under Jose Vargas' leadership, we will be successful in building our presence on the island and offering consumers secure and convenient solutions, with safer, faster and smarter payments," said Marcello Tangioni, president of the Mastercard Caribbean Division.
Vargas will be based in Mastercard's new San Juan, Puerto Rico office. Puerto Rico is the second of several Caribbean countries slated to open new Mastercard offices. The first office was launched last year in Dominican Republic. Also, earlier this year, Mastercard confirmed that it would open a new office in Jamaica in the following months.
The objective of this new corporate approach is to achieve greater proximity to the markets and allow Mastercard to streamline its operations, generating more efficiency in its response capacity and attention to its target audiences.
MasterCard is a technology company in the global payments industry. Its global payments processing network connects consumers, financial institutions, merchants, governments and businesses in over 210 countries and territories. Mastercard products and solutions make daily commercial activities, such as shopping, travel, running a business and managing finances, easier, more secure and more efficient for everyone. Follow it on Twitter @MasterCardLAC; join the discussion on the Más allá de la Transacción Blog