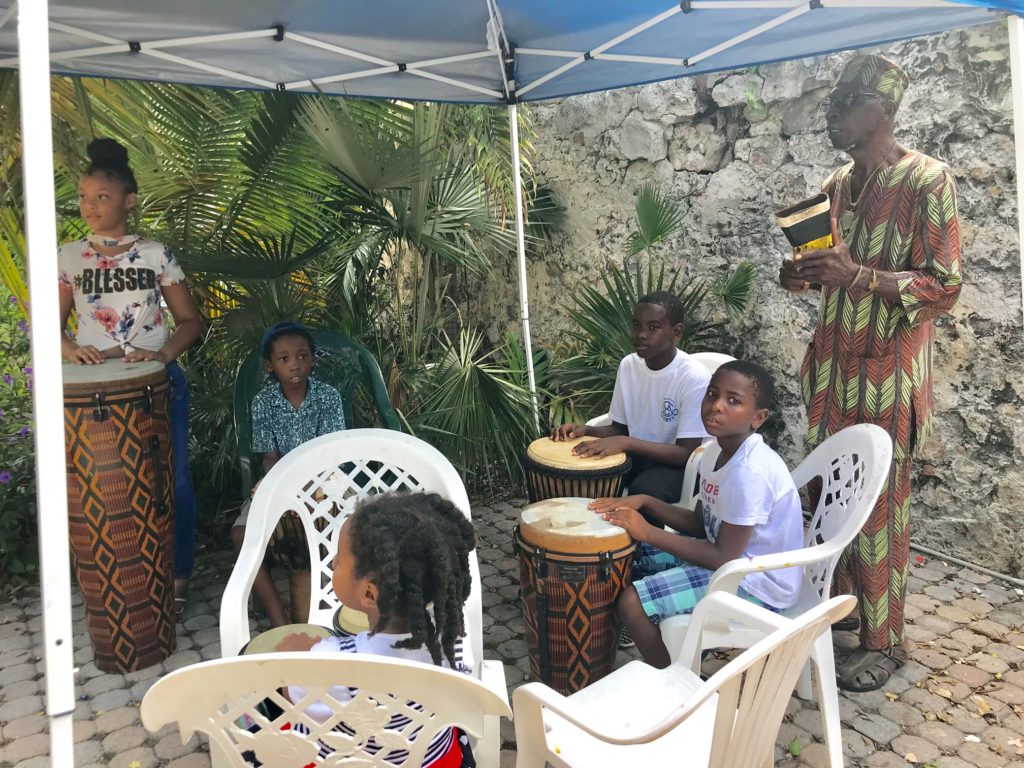 Local musicians, artists and St. Croix youth connected at the West End Music and Art Institute this summer thanks to a three-week summer camp held at the Caribbean Museum Center for the Arts in Frederiksted. The camp gave local youth, ages 4 to 16, hands-on training in the arts.
Jared and Christel Astin founded the West End Music and Art Institute, which is free for all children, in July 2018. Beginning as an after-school program in music and art, their efforts evolved into a summer camp program.
For three weeks, local artists and musicians mentor campers, while teen counselors serve as assistants to the instructors.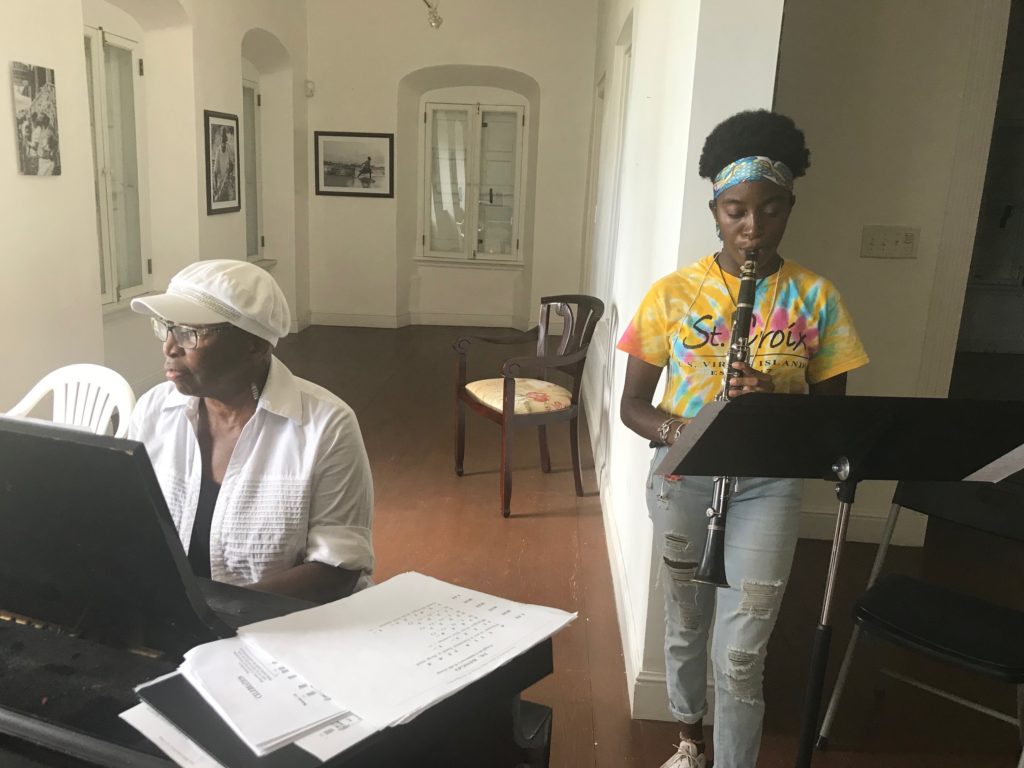 Phillipa Smith Tyler teaches piano and uses her published book, "100 Popular Piano Songs for the White Keys," as instruction for her classes.
"It is an easy learning tool for those with no musical background and also for those who have played before," Tyler said.
Friday was an all-day open house for students to perform the music they have learned and to exhibit the art they have created. Parents, friends, and community members were invited to attend.
Just 7-years-old, Alioune Mbaye played a piano solo of "Lean on Me" and went on to play a piano duet of "Mary Had a Little Lamb" with 10-year-old Mykel Piper. Piper then performed a solo rendition of the theme song to "Pink Panther."
Six-year-old Ahmira Navarro played a piano solo of "Jingle Bells" and gave Alexander Walcott his turn at the piano for his solo of "Ode to Joy" by Beethoven.
Walcott, a 12-year-old, has been playing trumpet and piano for three years at Good Hope Country Day School. He attended the Music and Art Institute's after-school program and continued on to the summer camp.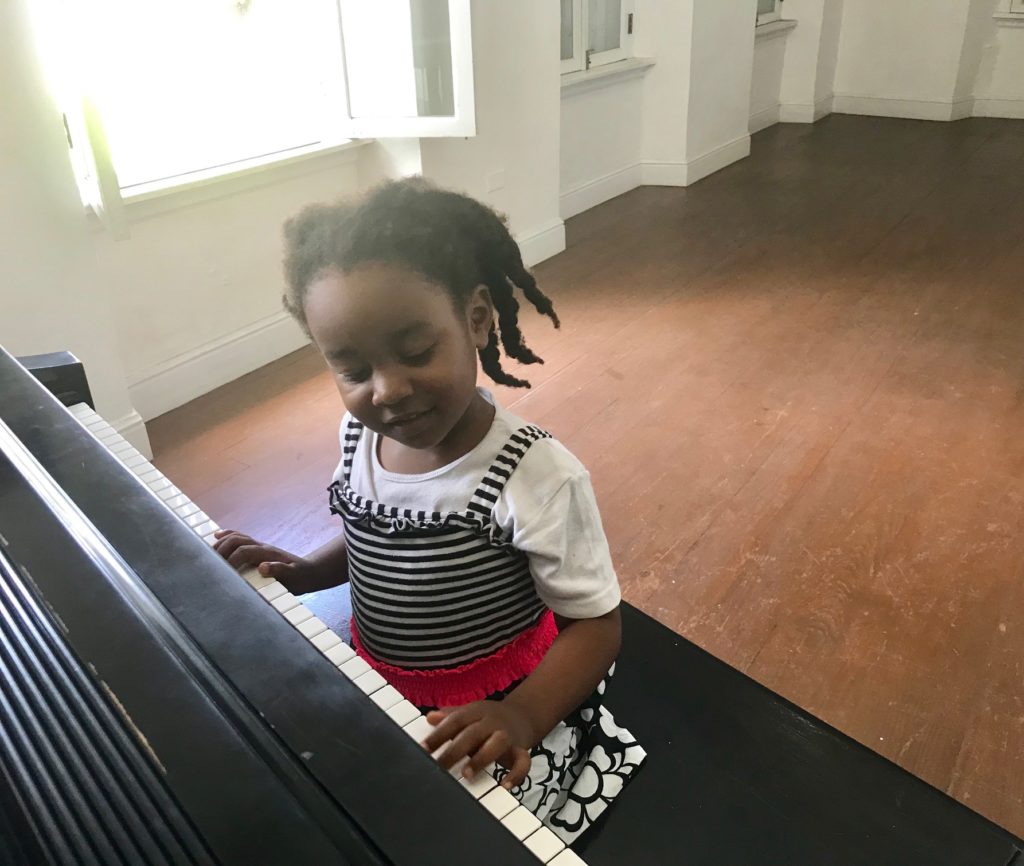 Originally, the summer camp welcomed students who were 5-years-old and older, but an exception was made for 4-year-old Aria Alexander, who said, "I have been playing piano since I was little." She explained that she was little two years ago and that her name means beautiful song.
Desma Alexander, Aria's mother, is also a musician and plays steel pan and saxophone. "Aria plays her keyboard regularly at home – sometimes early in the morning and sometimes just before she goes to bed," she said.
Tyler said she is pleased with the progress of her students during the three-week camp period. "I am hopeful they will continue in the after-school program during the coming year.  These youngsters can go far with continued practice and playing," she said.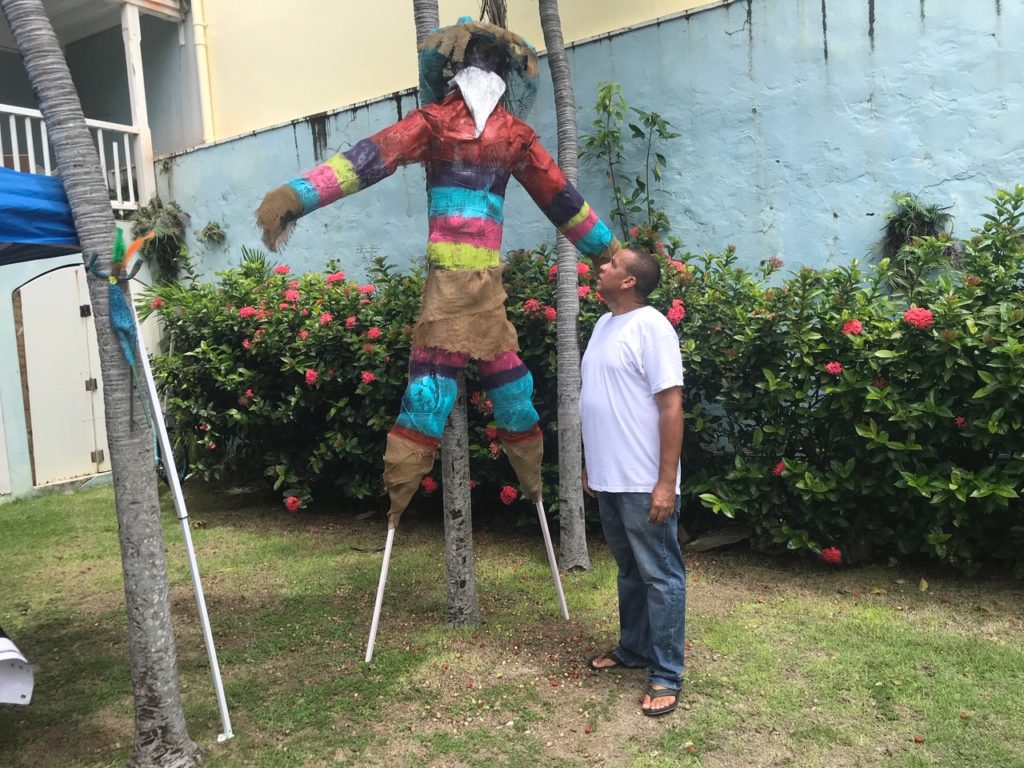 Waldemar Brodhurst, a self-taught wire artist, was the art instructor for the wire art and large papier mache masks the students created. He explained how the campers worked on a life-size mocko jumble.
"We had to lay it on the ground for a better angle.  It took a week for the students to complete the towering stilt dancer," Brodhurst said.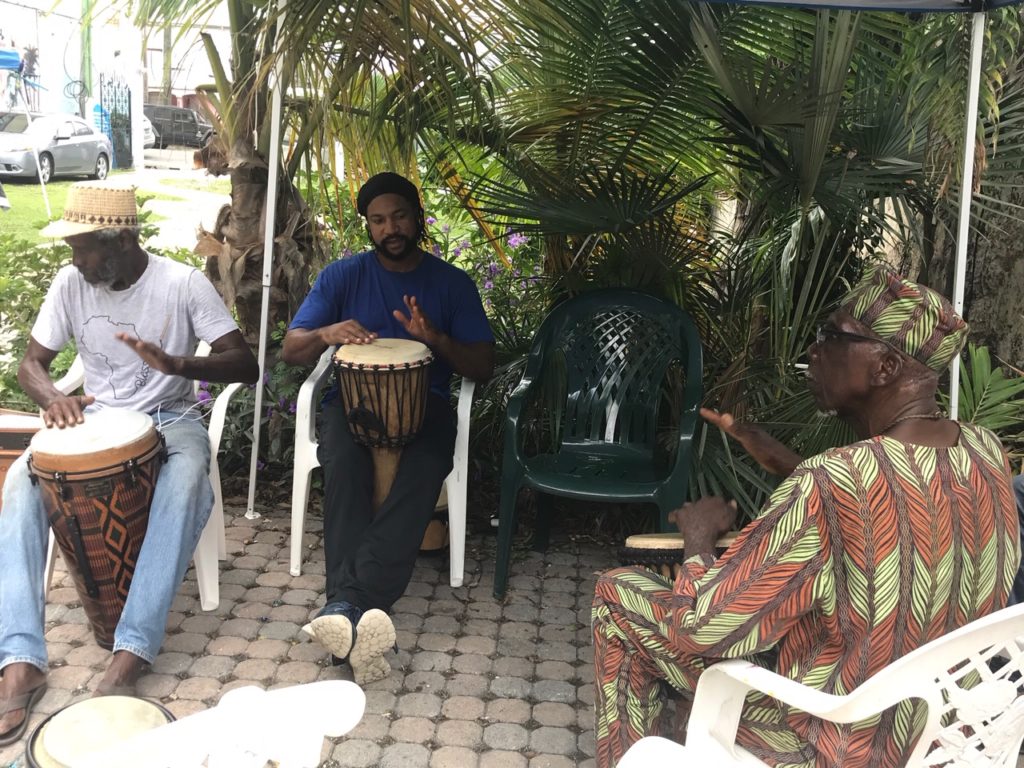 Local drummers Ray Iles and Junie Bomba instructed the students in conga drumming.
"There are good, talented young people in this group," Bomba said. "If we don't get to them, they can go by the wayside. We have to give them the exposure, so they can believe in themselves."
"The African rhythms I taught them were what I learned when I lived in California. They're from Ghana, South Africa and Kenya," he explained.
Camper Yanosa Brodhurst led the younger drummers. "I wouldn't declare myself a good drummer, but I like it," she said.
Ray Iles has been drumming most of his life. "As a kid, I had no one to mentor me. I just did it on my own," he said.
"It was great for me to walk in here and see how they just did it and were into it," Iles added. "These young girls and boys, given more time, will give us some decent drummers here on the island."
"There's one young boy I see who uses both his hands better than I do, " Iles said. "I've been drumming 50-something years, and he's operating like he's been doing it for 100 years. I'm learning from him."
Local musician Melvin Mathurin also joined the camp activities. "The best thing for me is seeing the instructors, the students, and the campers at the point when they started and then seeing them now," he said.
Additionally, artist Katherine Betti Manuselis wrote a grant to teach driftwood art at the institute's after-school program. She was called back to teach at the summer camp.
"I love found art and collage, and that's what I taught this summer," she said.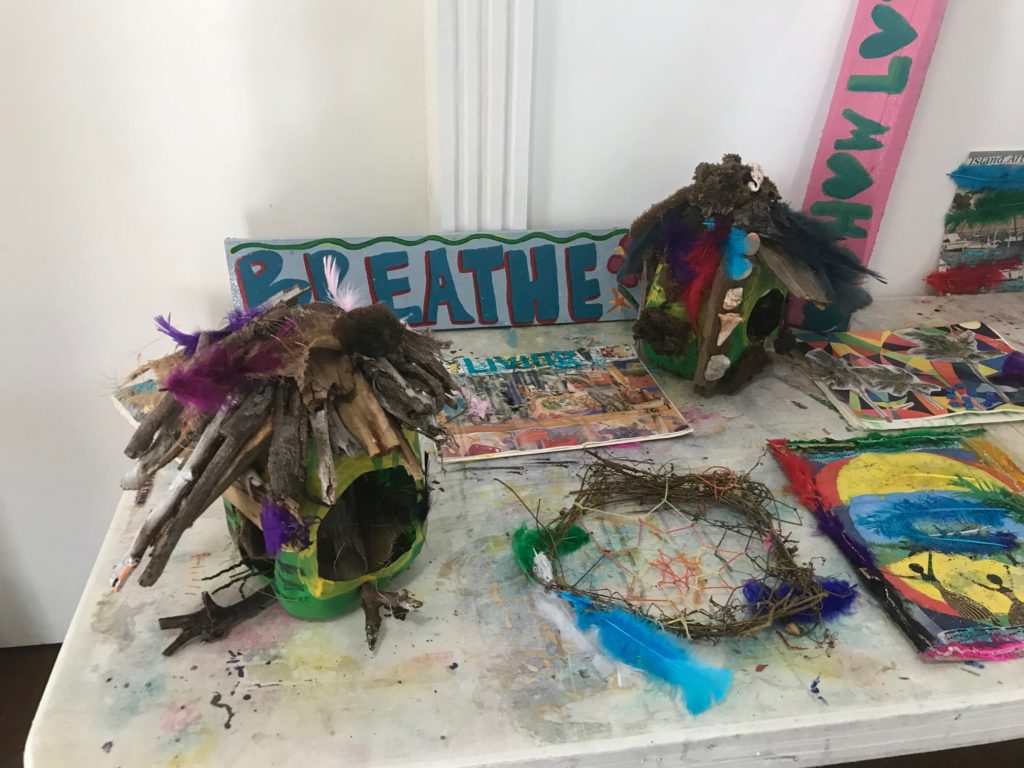 She said the kids painted a picnic table and benches that sit on the sand of the Frederiksted Beach. They also made collages and birdhouses and artful wooden signs with their own words of wisdom painted on them.
"I look forward to returning to the museum center to teach more art. This is a wonderful outlet for our local youth," Manuselis said.
Sponsors of the camp included Bright Spark, Caribbean Museum Center for the Arts, Limetree Bay Terminals and the Community Foundation of the Virgin Islands.