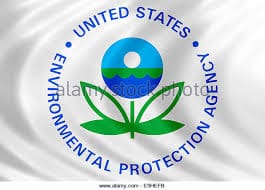 The U.S. Environmental Protection Agency (EPA) is conducting its third five-year review of the Tutu Wells Superfund site, located in Anna's Retreat section of St. Thomas, U.S. Virgin Islands. This review seeks to confirm that the remedy selected by EPA in the 1996 Record of Decision (ROD) is protective of human health. The selected remedy consists of the following components:
• Operation of the groundwater pump and treat
• Monitored natural attenuation of the groundwater plume
• Long-term groundwater monitoring
• Implementation of institutional controls
A summary of the five-year review activities and an evaluation of the long-term protectiveness of the remedy will be included in the upcoming five-year review report. The report is scheduled to be completed by September 2019.
An EPA Five-Year Review inspects Superfund sites every five years to ensure that cleanups conducted remain fully protective of human health and the environment. These regular reviews, which are required by federal law when contaminants remain at a site, include:
 Inspection of the site and cleanup technologies;
 Review of monitoring data, operating data, and maintenance records; and,
 Determination if any new regulatory requirements have been established since EPA's original cleanup decision was finalized.
There are several ways to review information on this site. The Administrative Record, which includes EPA decision documents used for selecting the cleanup remedy, is available for public review at the information repository listed below. Project information is also available online at the website noted below.
U.S. Environmental Protection Agency
Caribbean Environmental Protection Division
Tunick Building, Suite 102
1336 Beltjen Road
St. Thomas, VI 00802
For more information, visit: www.epa.gov/superfund/Tutu-Wellfield