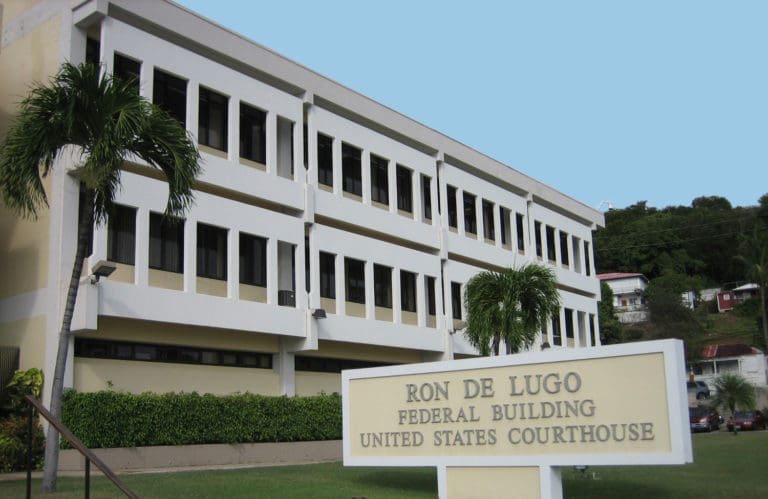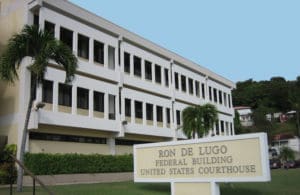 Five days after they were cleared of federal conspiracy, wire fraud and identity theft, three people associated with a St. Croix-based developer were sentenced on an unrelated charge in District Court.
Each was ordered to three years of probation by U.S. magistrate Ruth Miller.
Defendants Wilfredo Perez, Leovigildo Gomez-Geo and Luz Soraya Rodriguez pleaded guilty to single counts of theft and embezzlement of U.S. property. Each was ordered to spend the next three years reporting to the probation office, to pay $714 in restitution to the Federal Emergency Management Agency and to pay fines and court fees.
The penalties arose from an indictment filed in April, six weeks after they were indicted along with developer Juli Campbell in a scheme to inflate reimbursements under a FEMA-funded disaster recovery program. Campbell, owner of Campbell Development, LLC., admitted submitting false documents to program administrators on July 31.
At the time the U.S. Justice Department began making the case against Campbell, Perez was employed by Campbell Development. Gomez-Geo and Rodriquez worked for a Puerto Rico-based firm, Lopez Investments. When the three were indicted again in April, each received a separate and apparently unrelated embezzlement charge.
There was no reference to the previous case involving Campbell.
Details of the allegations were not listed in the charging documents. All three defendants submitted plea agreements by the end of April.
As she passed sentence on each defendant Wednesday, Miller said she could not understand the circumstances that led three hard-working people from good family backgrounds, with good educations, to stand before her.
"The court is left to wonder again, how did we get here, with such a stellar background?" the magistrate said to Gomez-Geo. In pre-sentencing comments, the defendant said he made a mistake.
"I recognize the actions that led to this criminal process constitute a crime against the United States of America. I am ashamed," he said.
Attorney Kendys Pimentel-Soto told the court that her client, Rodriguez, and the other two defendants were victims of circumstance.
"This defendant, along with the other two, got caught up in the schemes of others," Soto said.
Rodriguez's lawyer also asked the court for leniency. Because her client was arrested on the embezzlement case while visiting relatives in New York, she was jailed for three days.
Miller said no; the three pleaded guilty to the same charge.
Rodriguez did get one break from the court. While Gomez-Geo and Perez were ordered to pay $1,000 fines, she was told to pay $500.
Campbell is awaiting sentencing in the previous case where she remains as the sole defendant. After pleading guilty to one count of major disaster fraud, she faces a potential 30 years in prison and a $1 million fine at a sentencing hearing set for December.
TAGS: Campbell Development, LLC.; Federal Emergency Management Agency, U.S. District Court, St. Thomas; embezzlement; federal sentencing; major disaster fraud; restitution to FEMA