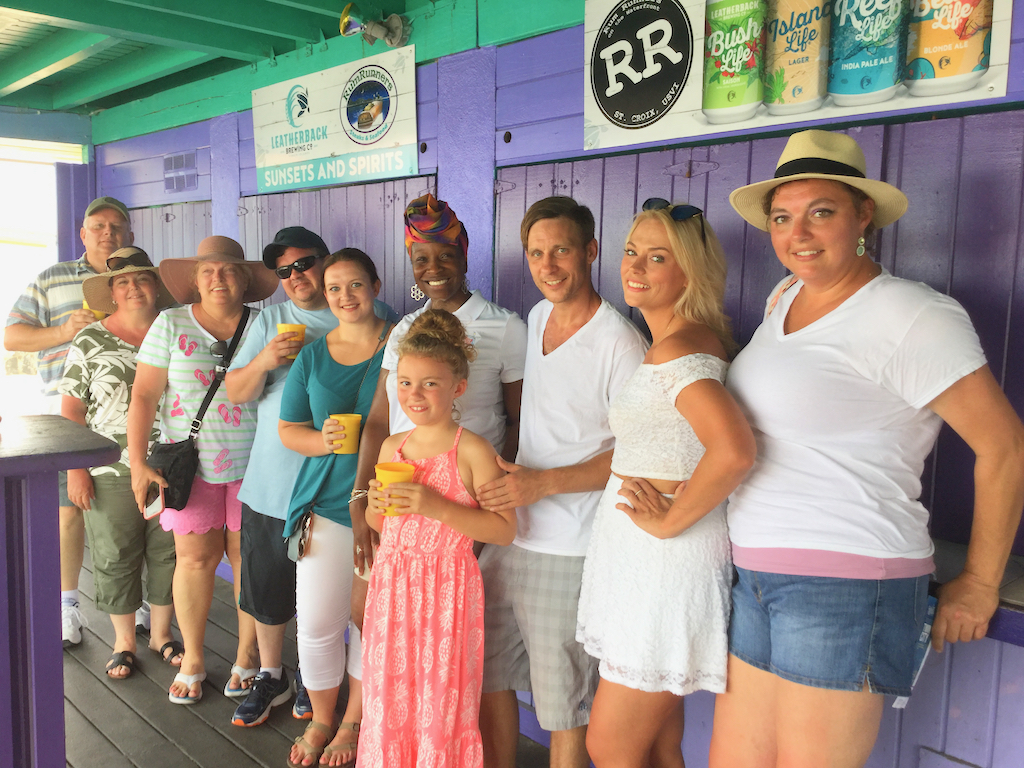 Visitors to St. Croix seeking an authentically Crucian experience may look no further than Taste of Twin City Food Tours, a delicious and educational dining experience that highlights local eateries in downtown Christiansted.
Owned and operated by Anquanette Gaspard, known to many on the island as the Cruzan Foodie, this fun-filled walking tour includes tastings of Crucian and Caribbean-style cuisine and a history lesson all in one. It is just one of among a roster of tours offered by Virgin Islands Food Tours.
The three-hour tour begins at a restaurant location that is disclosed upon purchase of the ticket. As the tour moves from one venue to the next, Gaspard weaves stories of St. Croix's history, including the origins of local foods and the backstories of the eateries visited along the way. Guests are advised to wear light clothing and comfortable walking shoes, as the tour winds up, down, and through the streets of downtown Christiansted.
During the culinary excursion, guests sample six tastings of local Crucian cuisine, including traditional bush tea, a vegan sampling, locally made ice cream, and Cruzan rum libations. Guests are encouraged to notify the host at the time of the rum sampling if they prefer the non-alcoholic option. Accommodations for dietary restrictions and allergies can also be made at the time of booking.
Born and reared on St. Croix, Gaspard also lived in Miami, Florida where she learned more about the restaurant tour business. Upon her return to the Virgin Islands, she wished to be self-employed. With her ancestral heritage in mind, Gaspard launched a tour that mixes both food and history.
"After returning home, I knew that I wanted to work for myself. Using the experience that I gained hosting food tours in Miami, I realized that St. Croix would be an ideal place for a food tasting and cultural walking tour. Taste of Twin City Food Tours not only showcases Caribbean cuisine but also celebrates our rich history."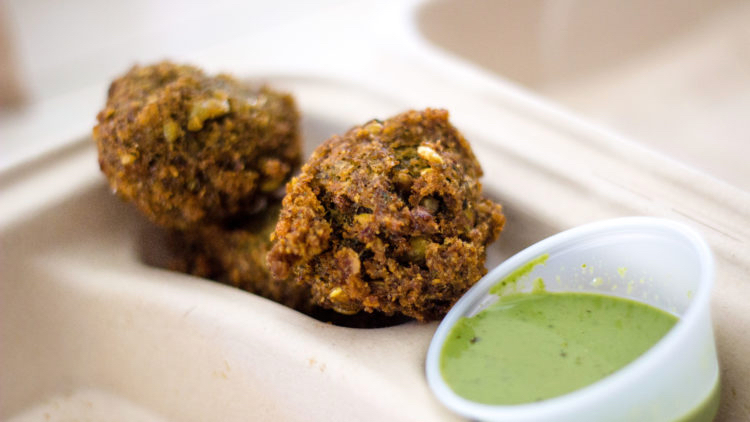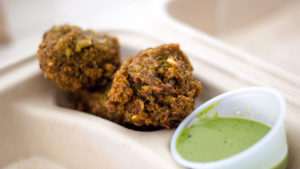 One-day cruise ship travelers will find that Taste of Twin City Food Tours offers the perfect combination of the historical, architectural and culinary culture of St. Croix. Visitors staying on the island for longer vacations will certainly learn the "lay of the land" as they explore the streets of Christiansted. As a parting gift, guests receive a local dining guide with maps, discount coupons, and a souvenir to remember their time spent with the Cruzan Foodie.
"I am so happy my family came on this tour. We learned a lot about the island, ate delicious food and visited historical sites, with plenty of time to spare before heading back to the ship."
Gaspard also shared her plans to introduce a new tour in the near future called the Sip and Stroll Cocktail Tour, a cocktail tour and outing that will explore local watering holes after dark.
It "will be all about enjoying the night vibe of St. Croix. Naturally, it will be a tour for adults only and is guaranteed to be an evening of fun," she said.
Gaspard is also the creator and proprietor of the Cruzan Foodie Rum & Rosé Experience, a unique and elegant affair billed as the signature event of the St. Croix summer season. The third annual food and drink event will be held at the Caribbean Museum Center on Strand Street in Frederiksted on Aug. 3, featuring hors d'oeuvres prepared by local chefs and unlimited glasses of pink rosé wine and assorted Cruzan Rum cocktails. Guests will enjoy a different food and drink pairing each hour, and local deejays will keep guests dancing through the night. The dress code is island-chic pink and white attire, and tickets can be purchased at RumandRoseSTX.Eventbrite.com or in person at Crucian Gold and Rite Way Service Station in Christiansted.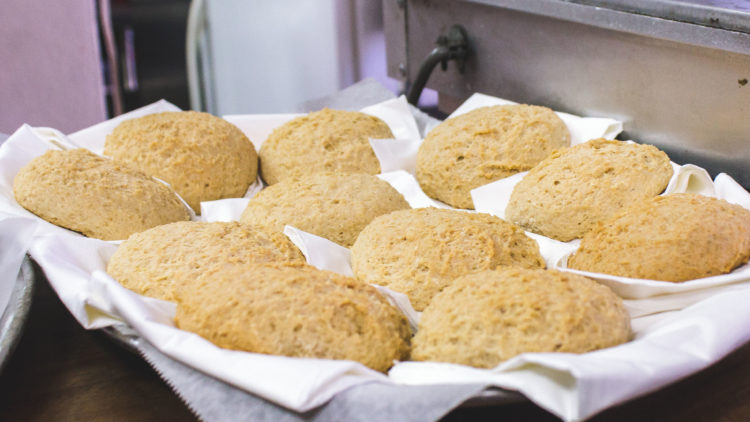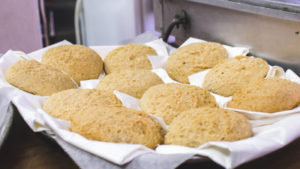 Taste of Twin City Food Tours offers group tours of as many as 12 persons on Fridays and Saturdays, for now. Private tours are available on other days. Due to the growing popularity of the tours, Gaspard has begun training additional tour guides and has plans to expand tours to St. Thomas and St. John. Her tours also promotes a discount to St. Croix residents to encourage the discovery of local restaurants and to expand their knowledge of their island home.
Taste of Twin City Food Tours can be scheduled by calling 866-498-3684 or logging on to the website.