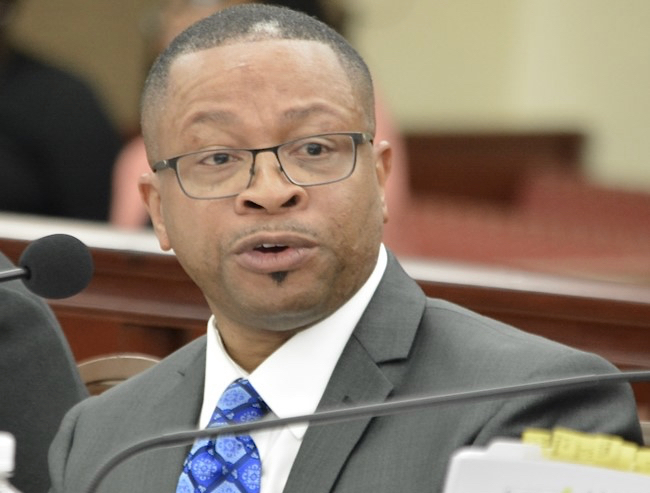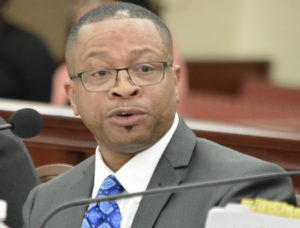 The V. I. Waste Management Authority is $24 million in debt and facing a budget cut of 17 percent.
Sen. Novelle Francis at Tuesday's Senate Committee on Finance budget hearing called the situation a travesty.
"We need to pay these people," he said.
Senators and WMA officials offered several proposals on how the authority might rein in its financial woes, but none appeared encompassing enough for the magnitude of the problems.
Tipping fees came up as a revenue generating measure. The authority had been granted permission to charge them years ago. However, the impracticability of doing so soon was expressed by WMA Chief Financial Officer Andrea Daley, who noted those who would be required to pay tipping fees at the landfills were the very haulers the authority owed money.
Also discussed was the possibility of charging residents for household pickup.
"This is the only place in the world where trash pickup is free," said Adrian Wade Taylor, interim executive director of the authority.
Taylor, who was appointed to the interim position in August 2018, told senators he grew up in the waste management business with his family owning a company. He was streets administrator at the Department of Public Works in Richmond, Virginia, before moving to the territory.
In written testimony submitted to the committee he wrote, "Overall, the recommended budget of $31.4 million is not adequate to cover the current cost of essential solid waste and wastewater services provided to our community by the authority. As previously discussed before this august body, it takes approximately $60 million per year to operate the authority."
"Annual reductions in budget appropriations, shortfall in allotments, coupled with the lack of reimbursement by the government to the authority for landfill closure capital cost expenditures, continues to be the major contributing factors for the authority's fiscal constraints," Taylor continued. "At previous budget and other hearings before the legislative body, the authority reported that its financial position would continue to deteriorate unless an infusion of funds were received to fund obligations."
Sen. Donna Frett-Gregory said she found many things troubling about the authority's presentation. She said the authority had serious problems, but she did not see "how they can be resolved without paying for it." She agreed it did not make sense trying to collect a tipping fee when the haulers were owed so much money. The debt to local haulers is over $6 million. She also said it "looked really nasty" around some bin sites and the trash needed to be picked up.
Sen. Kurt Vialet asked Taylor why the authority did not get appraisals on a building it recently purchased for $1.5 million. Vialet said the Senate had looked at purchasing the same building for almost half the price the authority paid for it. He said government entities must get appraisals when purchasing property because sellers raise the price when they hear the government is making the purchase.
Daley said the authority expected to get federal grant money to build more convenience centers for residents to drop off garbage. She said she thought those convenience centers ought to be functioning before the authority starts charging for household pickup. However, when questioned, she could not give a timeline for when those convenience centers would be built.
Senators expressed concern about collection services on St. John. Taylor said funds had been approved to purchase three trucks and the trucks will alleviate collection problems on St. John. The authority is assuming all solid waste collection on St. John and this, according to the WMA officials at the hearing, will result in a 60 percent savings.
Senators also wondered why the authority had 48 vacant positions. Vialet said there were people willing to fill those positions, but they needed training. He suggested the authority enter into a partnership with St. Croix Regional Technical Center.
The authority is considering special waste fees. They would be on items that require special handling for disposal such as lubricant oil, fluorescent bulbs, and electronic waste.
The authority's budget for this fiscal year was just under $38 million.
Along with the senators mentioned above, Sen. Dwayne DeGraff attended the hearing.
Committee members present at Tuesday's Finance Committee hearing were Vialet, Frett-Gregory and Sen. Dwayne DeGraff (I-STT). Non-committee member Francis also attended. Sens. Marvin Blyden (D-STT), Oakland Benta (D-STX, Alicia Barnes (D-STX) and Janelle Sarauw (I-STT) were absent.