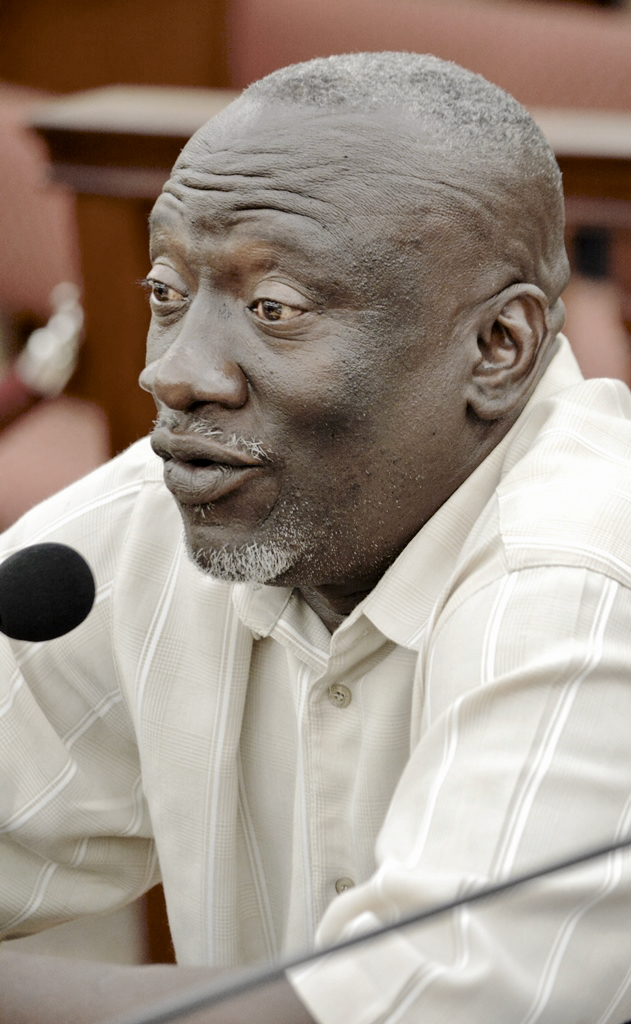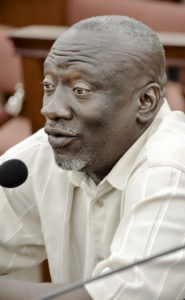 Both Dadlie's Trucking Service Inc. and Fabien Trucking LLC have requested long-term lease agreements for government property in Sub Base, near Crown Bay Marina, and each owner plans to spend $100,000 to restore the hurricane damaged properties if they are approved by the Committee of the Whole.
During the Finance Committee meeting on Monday, the first step towards securing ultimate approval, both trucking company owners were present to testify as well as Deputy Commissioner of Property and Procurement Vincent Richards.
Richards said Joseph Novelle, owner of Dadlie's Trucking Service Inc., has been renting property in Sub Base from the government since 1991 but has outgrown the current property and is in need of additional space.
Novelle is seeking a 20-year lease on two plots of land, parcels 32A and 33, which total 60,316 square feet. To make the locations viable for the use of his water delivery service and building new corporate offices, Novelle said he plans to fix up the properties by removing large amounts of debris and reconstructing a structure severely damaged by the 2017 hurricanes.
Novelle also requested that if the lease is approved, his rent be reduced for the first 18 months so he can complete the renovations to both properties. The amount of this augmentation was not given during the Finance Committee meeting, but Novelle said it was a reasonable amount of time to get the renovations completed.
"If approved this lease will assist this local, family-owned small business in achieving its goals of expansion and improved operations. This business will also continue to contribute to the recovery of the Virgin Islands and its long term expansion," Richard said.
Royson Fabien, owner of Fabien's Trucking LLC, is also looking to obtain a plot in the Sub Base area that Richards said covers 30,330 square feet. He plans to use the property for office space and the operation of his heavy equipment company, he told the senators.
Attorney Steve Russell, representing Fabien, said the business has played an important role in post-hurriane recovery.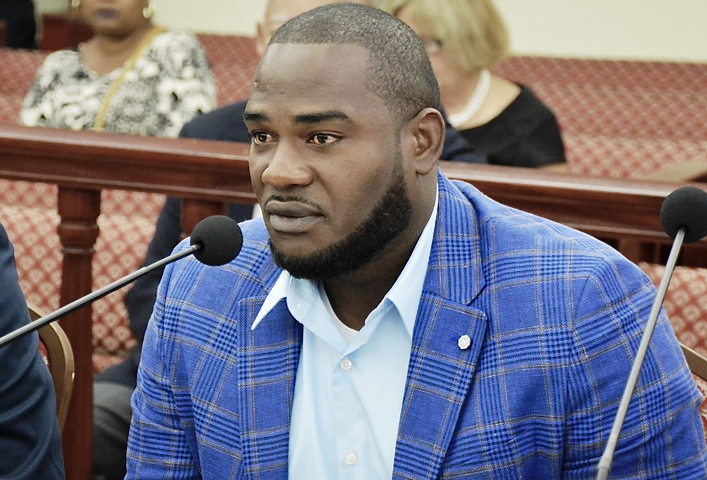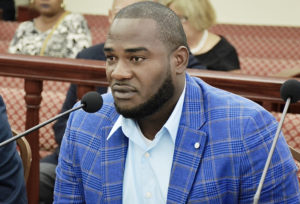 "Over the years the company has expanded to include a wider range of services such as construction site maintenance, storage, heavy equipment rentals, Dumpster rentals and landscaping. But after Hurricanes Irma and Maria, Fabien's Trucking became pivotal on this island as far as clean up and most importantly the school restoration projects," Russell said.
He added that Fabien's Trucking LLC has done work on several projects that included hurricane damage removal and rebuilding airport fencing.
Richards said Fabien plans to invest $100,000 in the property, to remove hurricane debris,  build a retaining wall, and install utilities "which will increase the government's property value significantly."
Rent received would be $30,000 a year or $2,500 per month.
Both bills, number 33-0088 and 33-0084, which detail the lease agreements between the government and the two trucking companies, were unanimously approved by Sens. Kurt Vialet, Donna Frett-Gregory, Dwayne DeGraff, Allison DeGazon and Janelle Sarauw. Sens. Oakland Benta and Marvin Blyden were absent from the meeting and unable to vote.
The bills will now be sent to the Rules and Judiciary Committee for further review.