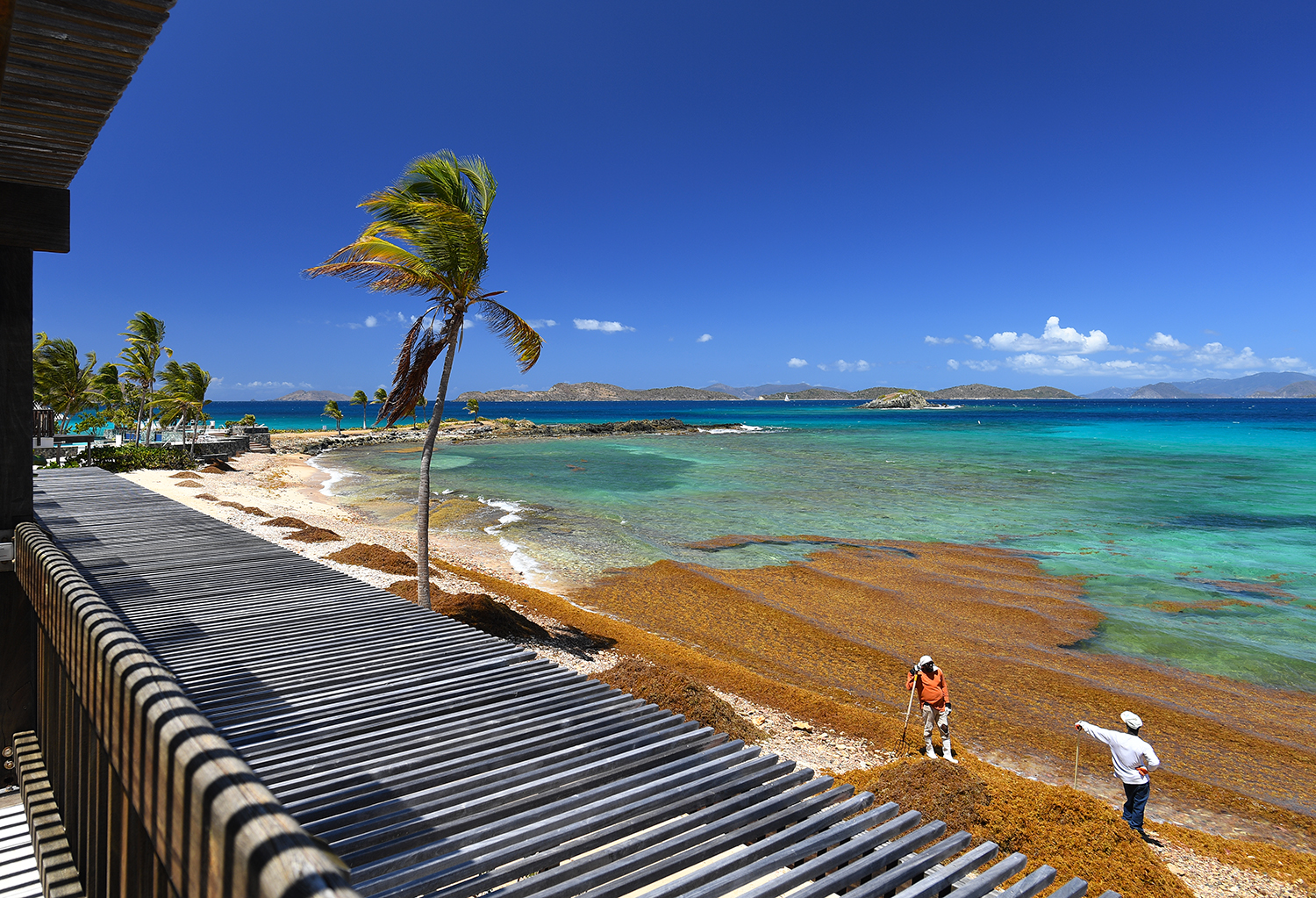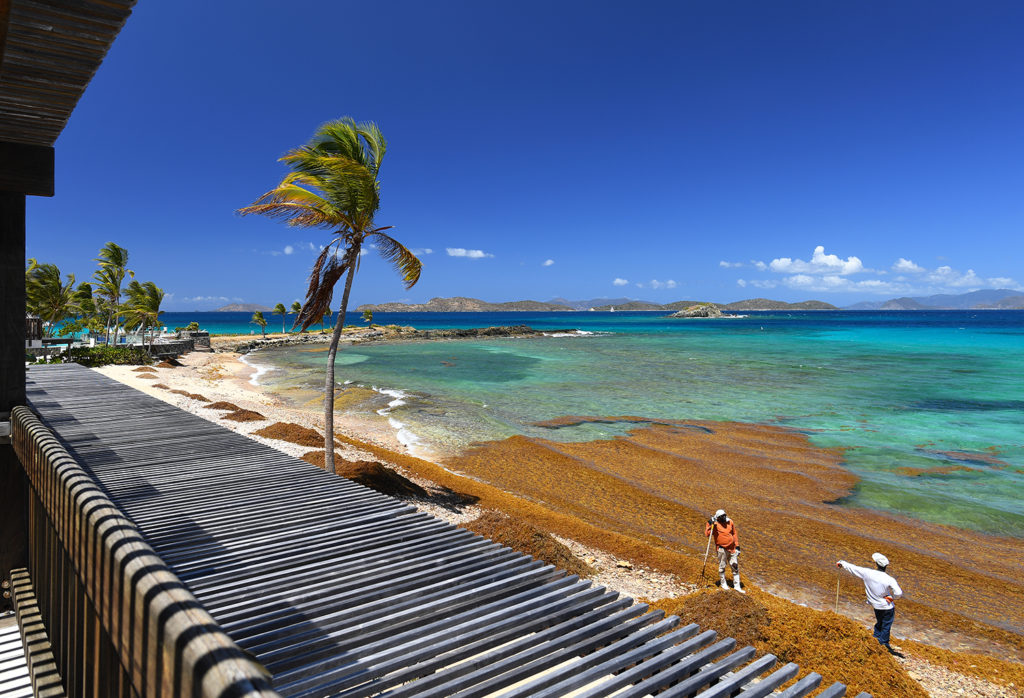 A new study suggests that unwelcome annual visits from sargassum seaweed are likely to continue. Although the jury is still out, some researchers are warning that summers filled with massive "strandings" of the algae could be "the new normal" and island communities should learn to deal with it.
"This summer we began to see it in early June," said Nicole Angeli, acting director of Fish and Wildlife, a division of the Department of Planning and Natural Resources. She said she expects it to keep coming until ocean currents begin their seasonal changes, a process that usually begins in August. "By October we shouldn't be seeing anymore sargassum."
That leaves about three more months for the unsightly, foul-smelling algae to continue collecting on beaches, in watersheds and at shorelines.
Although so far it doesn't seem as heavy as it was in the summer of 2018, sargassum is making its presence felt in the territory as well as on other islands.
Angeli, who is based on St. Croix, said the algae has been choking up areas of Christiansted Harbor and "it's a problem on many of the beaches here." She added that it is considerably worse on St. Thomas, particularly on the East End.
It was so bad in Red Hook where Fish and Wildlife maintains an office at water's edge, that the division closed that office on June 20 and hasn't reopened it, she said. Administrative staff were moved to DPNR offices at the Turnbull Library in Tutu and program staff have been working out of the Frenchtown fish market.
It's not only the "rotten-egg" stench from the decomposing seaweed that is an issue. The hydrogen sulfide levels that are being released are far above what is considered safe. It has corroded plumbing and refrigerator coils in the office, Angeli said.
"It's very serious," she said. The odor is especially bad for people with breathing problems. In extreme cases, potential health risks from prolonged exposure include the loss of the sense of smell.
In the last decade, sargassum has become a classic case of too-much-of-a-good-thing.
For centuries the floating masses of seaweed have provided cover for turtle hatchlings, breeding sites for eels and support for hundreds of marine species.
Then in 2011, instead of spying the occasional wispy small mat of seaweed drifting into tropical waters, island residents began seeing huge clusters of matter so dense and so full of marine life that they sometimes sink. The massive blooms have materialized every summer since then (except 2013,) and some researchers believe the change is not an aberration but more likely the start of an environmental shift.
Besides the problems such clusters can cause once they hit land, they have been known to snare turtles and dolphins that die trying to reach air at the surface; entangle fishing nets and boat propellers; damage reefs and smother seagrass beds.
Locally, deep water reefs around the territory may be protected by their distance from the surface floaters, but "it has a physical effect on really shallow corals," said Caroline Rogers of the U.S. Geological Survey on St. John. It can block the sunlight the coral needs to survive and it can even cause abrasions on it – something she said she has seen when diving in relatively shallow V.I. waters.
An article in the July issue of The Atlantic describes a recent study by a research team at the University of South Florida. The group studied satellite images from the last 19 years. The chlorophyll pigment in sargassum is so strong, they were able to identify and measure its presence. In 2011 – and since – summer months have been marked by what they have named the "Great Atlantic Sargassum Belt" which stretches across the Atlantic Ocean from the coast of West Africa to the Gulf of Mexico. In 2018, the weight of the belt was calculated at more than 22 million tons.
Where did it come from?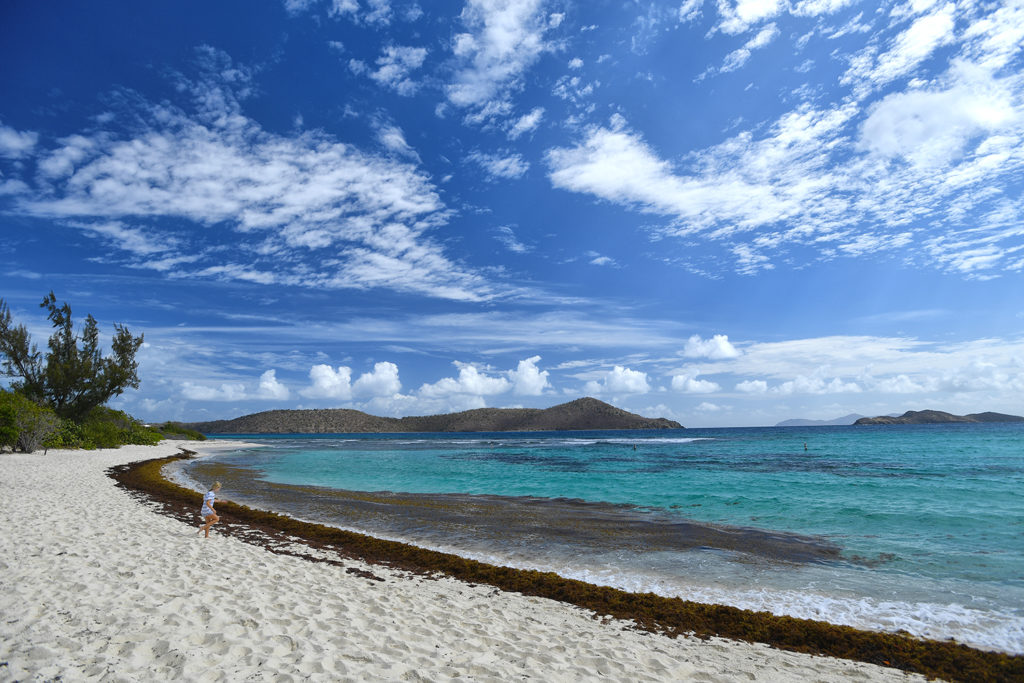 Researchers are still trying to determine where and how the sargassum now swamping Caribbean beaches originates. But they concur on one point: This is not your grandfather's sargassum.
It is not the same thing that has occasionally appeared on the horizon in small clumps, drifting south from the Sargasso Sea, an area in the northern Atlantic bounded by four major currents, near the eastern edge of Bermuda.
The sargassum that marks the Sargasso Sea has been traced to the Gulf of Mexico where it is fed by the nutrients dumped into the Gulf by the Mississippi River. There is more than one subspecies of sargassum that lives in the Sargasso Sea, but the predominate kind is not what is currently being seen in the Caribbean.
With that clue, and by tracing the movement of seaweed through currents, researchers have concluded the "new" sargassum in the Caribbean develops closer to home.
The University of Florida study described in the Atlantic article cites evidence of a link to upwelling currents off the western coast of Africa and to the release of nutrient-rich fresh water from the Amazon into the ocean as likely sources for it.
Another possible factor: a boost from hurricanes.
"Large sargassum beaching years have usually been preceded by strong hurricane seasons," according to a recently published paper produced in collaboration by researchers from the Virgin Islands and from the University of Rhode Island, and titled "What nutrient sources support anomalous growth and recent sargassum mass stranding on Caribbean beaches: A review." (Rogers is one of four co-authors.)
Lead author Candace A. Oviatt explained that hurricanes destroy organic matter such as surface corals and land vegetation. These break down in the ocean, creating nutrients. Hurricanes also stir up nutrients from deep waters and carry them along, effectively feeding blooms of sargassum.
Oviatt is cautious in answering questions about whether current sargassum levels are now to be expected every summer.
"I don't think we have enough information to answer that," she said.
She has some hope that what she called the "bio mass" will eventually dissipate.  As massive rafts of sargassum land on shore or sink to the bottom of the ocean, their nutrients will be absorbed into the environment.
"I think five years would be sufficient to wear it out," she said, when pressed for a time table, but added, "This is a real guess."
And it is dependent on there being no new sources of nutrients, no hurricanes, no Amazon flooding.
There is general consensus that more research is needed to draw definitive conclusions about what is driving the increase in sargassum and how long it will continue. But with hurricanes predicted to increase in intensity due to global warming, and with development continuing to "fertilize" the Amazon, it could be a while.
Where can it go?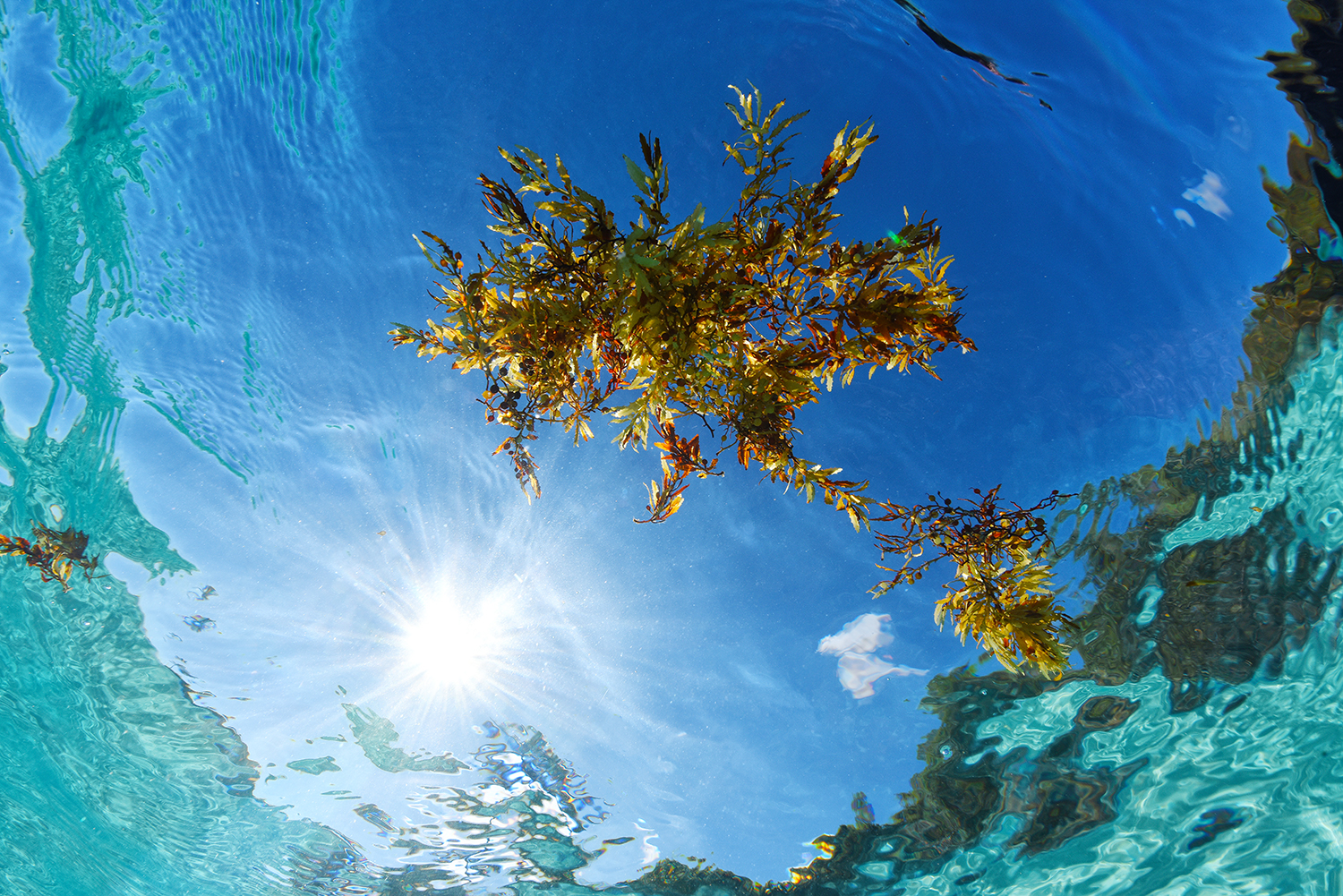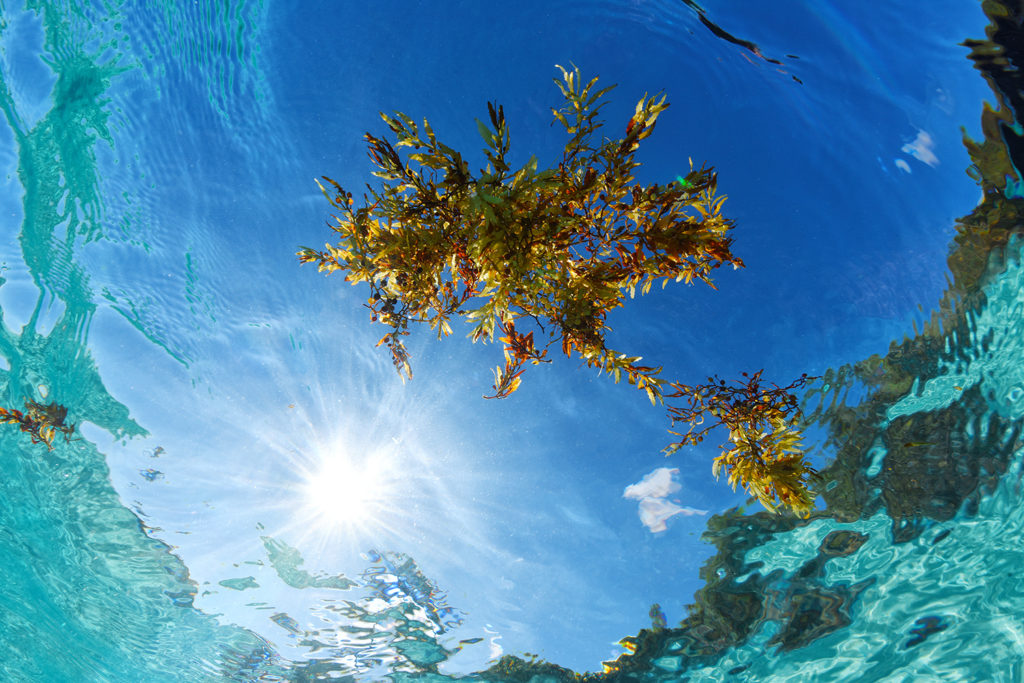 To Benjamin Schwartz, owner and operator of Playland Marine, a St. Thomas company, the future is obvious: "This is not going to get any better." Schwartz removes sargassum from shallow waters.
Other contractors remove the sargassum from shorelines, after it has beached and started to dry and, sometimes, after it has started to decay.
Schwartz contracts primarily with the V.I. Port Authority. He's been doing the work for two years and, given the predictions, plans to expand.
Removal at Crown Bay Marina, first announced in May, has been delayed by equipment repairs at Playland Marine, but Port Authority spokeswoman Monifa Braithwaite said Wednesday that the seaweed that has collected near the Austin "Babe" Monsanto Marine Terminal should be gone by the end of the week. Cost of that work is under $4,000.
Hotels and some other commercial properties have been hiring contractors to haul sargassum off their beaches. The beach is public, but the cost is generally absorbed by the private sector because hotels and restaurants can't afford to lose guests who are not pleased to find rotting seaweed strewn across their vacation paradise.
And the sargassum continues to flow in. Some areas are cleaned repeatedly over the summer.
In 2018, which was a very heavy year for sargassum, the Caribbean Regional Fisheries Mechanism estimated the cost of clean-up throughout the Caribbean at $210 million.
The Source was unable to obtain the cost to the territory, or to find a central clearing house for V.I. data related to sargassum.
"Cleaning up sargassum is really overwhelming," Angeli said. "It's very, very heavy."
It generally contains sea life that adds to the weight and that decomposes along with the algae. "Potentially it's feasible" that Fish and Wildlife could rescue some of that marine life, Angeli said, but from a practical standpoint, there are not sufficient resources to mount a large-scale rescue.
Similarly, she said, the landfill cannot handle it all.
Schwartz said he offers the sargassum he harvests to farmers and they regularly haul away much of it, but Angeli said turning sargassum into fertilizer on a large-scale basis seems impractical. Fresh water is needed to clean the seaweed at a two-to-one ratio. And fresh water is still a relatively scarce commodity in the territory, especially on St. Thomas.
Some places have tried to divert the seaweed from their shores. Angeli said Fish and Wildlife set out a boom in Red Hook, to act as a floating barrier.
"It's still out there and it's doing well," she said, but added that sometimes booms are overwhelmed by heavy mats of seaweed. Another method is to encircle a mass of floating sargassum and remove it, but the problem then becomes the same as for sargassum taken off shorelines – what to do with it next.
The issue is, as Rogers dubbed it, "pretty complex."
"Future research" concludes the paper she co-wrote, "could benefit preparedness planning and mitigation strategies."