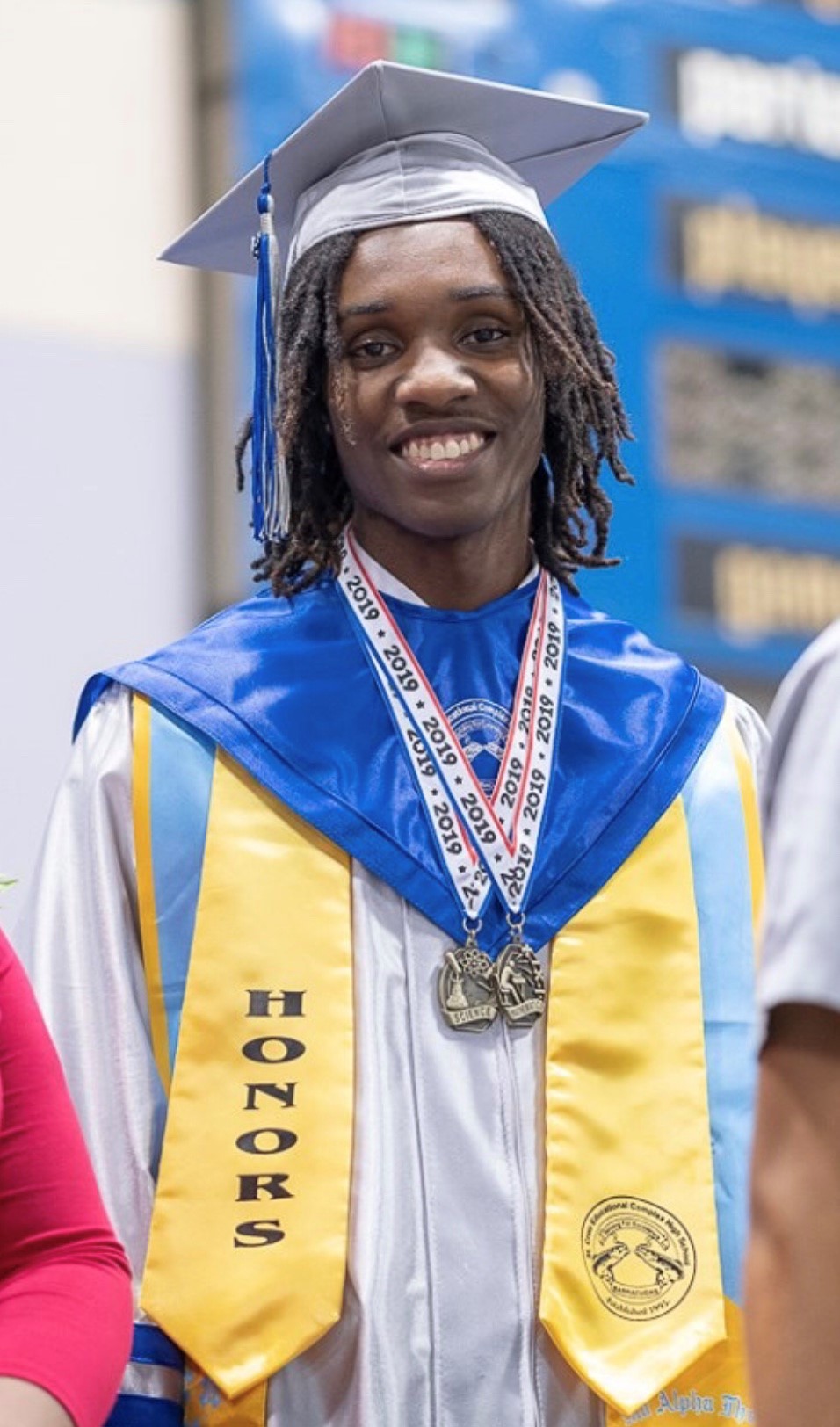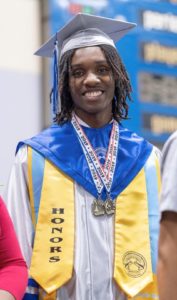 Viya, the premier telecommunications provider in the U.S. Virgin Islands, has awarded 2019 Viya Scholarships to two Virgin Islands students entering their freshmen college year.
Viya Scholarships are awarded to two high school seniors — one in each district — who have already been accepted to a college or a university to pursue a degree in one of the following areas: science, technology, engineering, mathematics, business administration, accounting or related fields. The winning student in each district is awarded a one-time $10,000 scholarship to be used for tuition.
Mojania Denis of St. Croix and Kevin Hughes II of St. Thomas were selected as the 2019 scholars. These outstanding individuals were chosen from a total of 41 applicants from all three islands.
Denis is an, 18 years-old, is an honors' graduate from St. Croix Educational Complex High School and the class salutatorian. He was also an active member of the National Honor Society and the St. Croix Educational Complex' Magnet Program. In addition to excelling in the classroom, he has demonstrated his leadership skills as the senior class president. This fall, Denis will enroll at the University of Miami to major in civil engineering.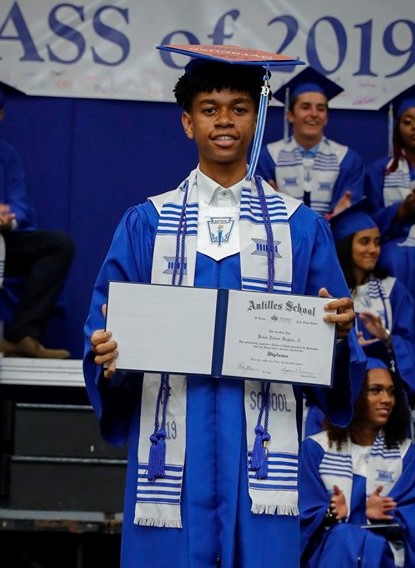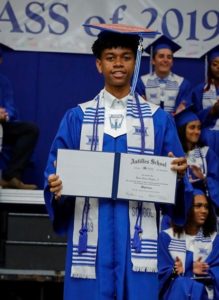 Kevin Hughes II, 18 years-old, is an honors' graduate at Antilles School. In addition to being a member of the Antilles School National Honor Society, he served as the vice president of the school's debate team and the Junior Statesmen of America. Last summer, Hughes served as a summer intern and then a part-time research assistant with the U.S. Virgin Islands Supreme Court. In addition to his academic and civic efforts, he is a talented athlete and a U.S. Tennis Association-ranked junior tennis champion. He plans to pursue a dual degree in international relations and communications at Syracuse University in the fall.
Jennifer Matarangas-King, vice president of public relations and governmental affairs for Viya, "Viya has bestowed over $400,000 in college scholarships to talented Virgin Islanders over the last 10 years. Through scholarships, internships, support for educational programs and youth initiatives, Viya consistently encourages the development of the next generation of Virgin Islands leaders."
"Viya is very proud of our 2019 scholarship recipients, and we wish them heartfelt congratulations as they pursue their academic endeavors. Both of them expressed an interest in applying their knowledge and skills to assist the territory, and we look forward to seeing them excel in their respective careers," Matarangas-King said.