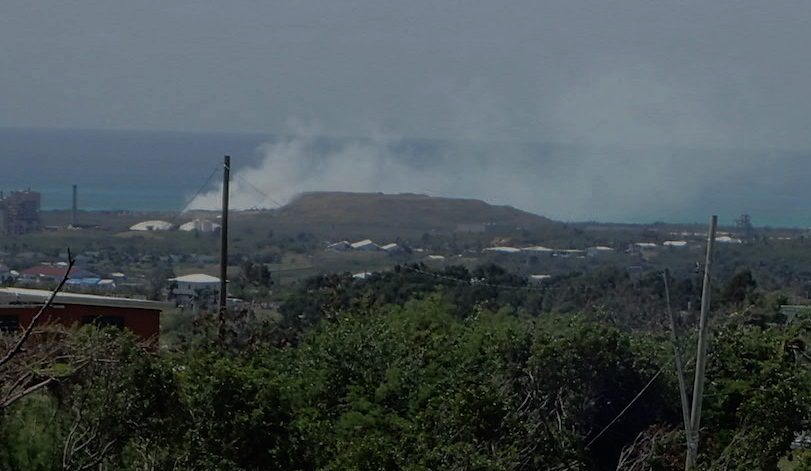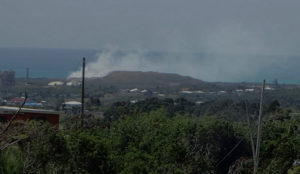 The fire that started burning at St. Croix's Anguilla Landfill June 17 is finally out, the Waste Management Authority reported Tuesday. It was the latest in a long history of V.I. landfill fires.
Normal operations at the Anguilla Landfill resumed Tuesday.
Trucks will be monitored at the landfill, so Waste Management is asking drivers to be patient with the disposal of waste. There will be some delays.
The fire was first reported at 5:30 a.m., June 17. It was largely out but reignited on June 18.
There have been a number of fires at the landfill over the years. It caught fire three times in 2018.
There was a fire at Anguilla in 2012. And a fire burned for many years at the dump until extinguished in 2009 at a cost of more than $3.9 million.
In 2008, Waste Management Authority officials said that fire had been burning underground since around 1966 or 1967.
The Bovoni Landfill on St. Thomas has had its share of fires too. A 2015 fire destroyed a brand new, multi-million dollar gas collection system at Bovoni.
Both landfills are under longstanding, repeatedly extended court mandates to close.