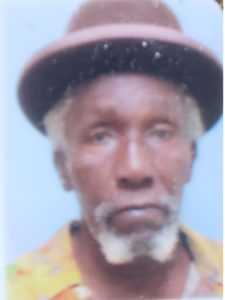 Olmond Wilkins, better known as "Johnny Cool," died on May 9 at the age of 75 on St. Thomas.
He is survived by his wife, Dr. Joyce Wilkins; brothers: Olva Wilkins, also known as "Plom," Reverend Dr. Olric Wilkins, Henry Wilkins. Arthur Wilkins, also known as "Boney" and Walton Wilkins; sister, Ivy Bradshaw; brothers-in-law: Leando, Lorriel and Lindel Hodge;
sisters-in-law: Dr. Angela Wilkins, Dotsie, Janet and Annette Hodge, and Juliet Hughes; as well as many nieces, nephews, other relatives and friends too numerous to mention.
Relatives and friends are respectfully invited to attend the first viewing of the late Olmond Wilkins from 5-7 p.m. on Thursday, June 6, at the Celestial Chapel –- Dan Hurley Home for Funerals. A second viewing will take place at 9 a.m. followed by a service at 10 a.m., on Friday, June 7, at Christchurch Methodist, Market Square. Interment will be at Eastern Cemetery, Smith Bay.
Persons wishing to send tributes can do so via [email protected] no later than Wednesday, May 29.
Arrangements are under the care of Dan Hurley Home for Funerals and Cremation Center of St. Thomas, St. John and St. Croix.
For online directions and condolences, please visit us at www.hurleydavisfuneralhome.com