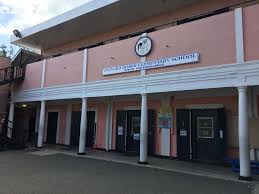 After learning earlier this month about two school closings and other changes on St. Croix, St. Thomians learned about changes in their public schools recently – although the news has not been conveyed publicly by the V.I. Education Department.
According to Keva Muller, DOE director of public relations and communications, the department-initiated changes have not been officially announced and administrators are still working with stakeholders to iron out the plan. She believes the details will be finalized in the next week or two.
"It has not been announced because it is still a proposed plan. The team is meeting with stakeholders to craft the best plan," she said.
Parents on all three islands have had a chance to attend a meeting with the superintendents and administrators about the chances and an official announcement will be released once the plan is approved, Muller said.
On St. Croix, parents were invited to meetings at their child's school during the first week of May, without knowing the reason for the meeting ahead of time. Those who attended learned two schools will be closed permanently – Elena Christian Junior High and Alexander Henderson Elementary. Elena Christian has been closed for several years due to dilapidated conditions, and students from Henderson have been attending classes at Arthur Richards since March. It will close for good at the end of this year because of crumbling plumbing and infrastructure.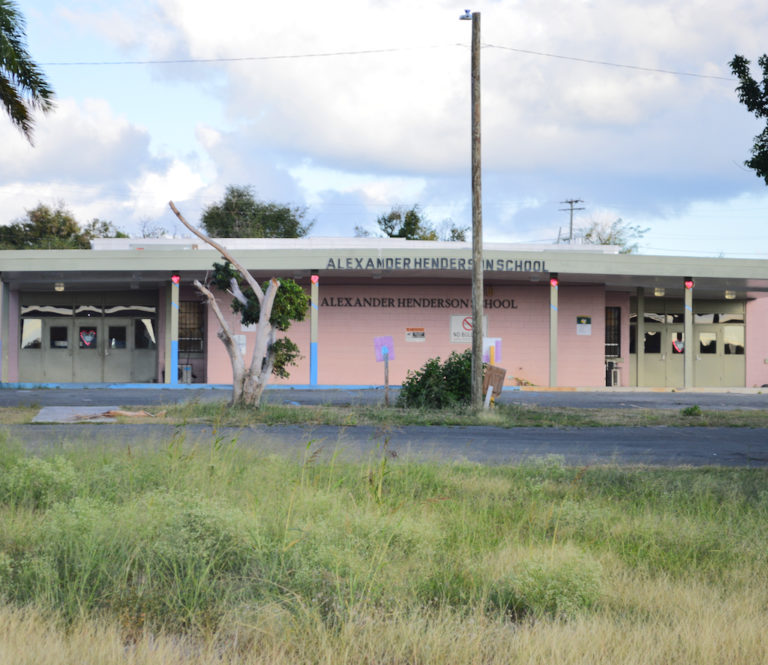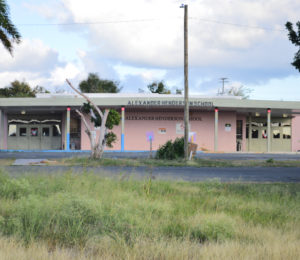 Muller confirmed the closings on St. Croix and the closing of Leonard Dober Elementary on St. Thomas. That school will be used to house the Edith Williams Alternative Academy. Dober's enrollment has dropped and the Alternative Academy needs its own facility, she said.
Dober students will attend Ulla Muller Elementary, Joseph Sibilly Elementary or Lockhart Elementary for the 2019-2020 session. Because Dober had resources to teach students needing English as a Second Language classes, parents will be allowed to choose the school their child attends and DOE will attempt to grant their wishes as much as possible, according to Muller.
All three schools have ESL classes and teachers.
Other changes in the St. Thomas/St. John district are at Joseph Gomez Elementary, where current fifth graders will go the Bertha C. Boschulte Middle School for sixth grade. Likewise, fifth graders at Yvonne Milliner-Bowsky Elementary will attend Boschulte next year.
The St. Thomas schools whose students will not incur changes are: Jane Tuitt, Joseph Sibilly, Lockhart and Ulla Muller Elementary Schools; Julius Sprauve K-8, Bertha C. Boschulte Middle School, Addelita Cancryn Junior High and the two high schools – Ivanna Eudora Kean and Charlotte Amalie.
There are several reasons for the consolidation. Territory-wide, enrollment has dropped from 16,000 to just over 10,000 in the last few years and some classrooms are only half full, according to Muller. Another reason is the difficulty in hiring and retaining teachers at the current pay scale. The dilapidated condition of many schools is no doubt also forcing the issue.
The Source has reported on changes for St. Croix schools in a story here.