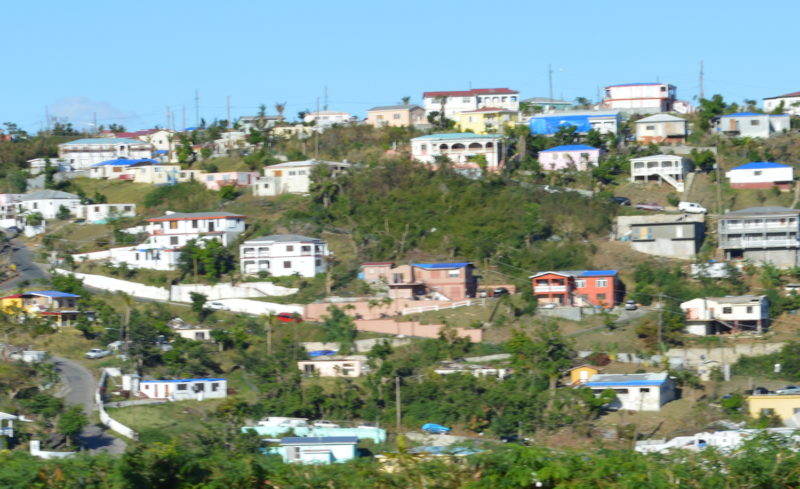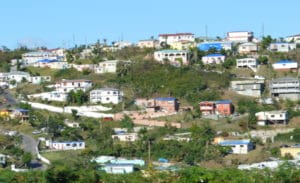 While the door closed Monday on the Federal Emergency Management Agency's Sheltering and Temporary Essential Power Program, the V.I. Housing Finance Authority is opening a window with a new home repair program.
The STEP Program, part of FEMA's Public Assistance umbrella and administered by V.I. Housing and Finance Authority, spent more than $280 million in emergency home repairs funding, with $248 million for construction and $35 million for project management. It shut down Monday.
But the Housing Finance Authority is starting another program, using federal disaster recovery block grant money from the U.S. Department of Housing and Urban Development to help territorial homeowners rebuild.
Called EnVIsion Tomorrow, it will provide financial assistance to eligible homeowners, according to the Housing Finance Authority. Eligibility will be based on: citizenship and residency; income; ownership and primary residence in the home; storm damage from Hurricanes Irma or María; and having an eligible structure, a single- or double-unit family home, mobile home or condominium.
Any homeowner who sustained damages to his or her primary residence caused by Hurricanes Irma or María and was living in the territory can apply.
According to the Housing Finance Authority, EnVIsion Tomorrow case managers will begin contacting homeowners who were previously enrolled in the Emergency Home Repair Program.
Documentation homeowners previously submitted under the emergency home repair program will be used to help determine eligibility for the new EnVIsion Tomorrow home repair program. Clients may be asked for more information, such as financial documentation.
VIHFA Executive Director, Daryl Griffith said the first emergency home repair program helped pay to repair 7,148 homes.
More information on ways to get help with hurricane repairs and for updates are online at the VIHA website.
Anyone who believes he or she might be eligible for the new program or who would like to learn more can call 888-239-3387 to speak with a case manager and schedule a personal consultation.
The Federal Emergency Management Agency's Sheltering and Temporary Essential Power Program, locally known as Emergency Home Repairs V.I. or STEP, ended Monday.
Unlike STEP, the CDBG-DR program reimburses based on approved invoice, not proof of payment. This decreases the payment processing time to contractors, according to Griffith, and may allow the territory to sidestep the payment delays and nonpayment issues currently plaguing STEP. Griffith said this will increase the cash flow, as well as allow for detailed auditing.
According to Griffith, in the next few weeks his office will make contact with residents with severely damaged homes to get them into the new program. EHRVI will also transfer all data it collected to the new program to avoid subjecting residents to more inspections. The agency is working with HUD to begin drawing down CDBG-DR funds this month, according to Griffith.