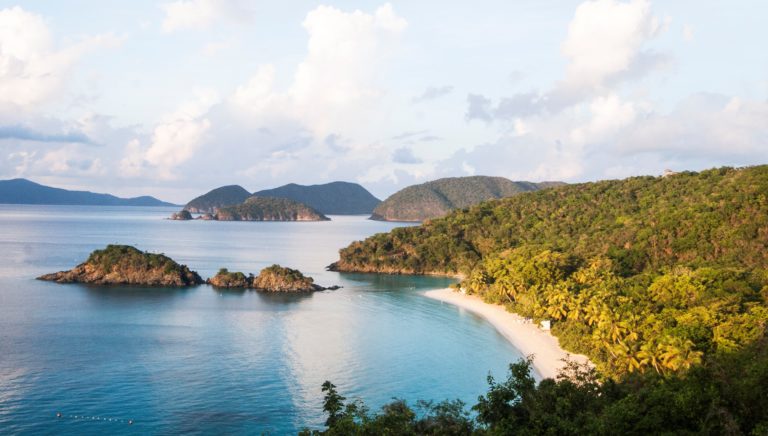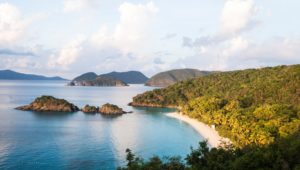 The National Park Service (NPS) has announced multiple vacancies that will be duty stationed at the Trunk Bay Visitor Contact Station on St. John. The selectees will work as visitor use assistants, collecting fees and educating park users on the recreational opportunities at Virgin Islands National Park (VINP).
To qualify for these positions, applicants must be a permanent resident of the U.S. Virgin Islands and have resided in the local commuting area for at least the past two years. For some positions, it allows NPS to only accept applicants from St. John and St. Thomas residents. National Park Service staff will host a series of small group discussions on how to apply for these and other federal jobs. Interested individuals are invited to sign up for one of the sessions.
These positions will be duty stationed at the Trunk Bay Visitor Contact Station on St John. Visitor Use Assistants annual salaries range from $30,000 to $39,000, and employees work 40 hours per week (including weekends). The primary duties include collecting, accounting for and processing facility use fees collected at the Trunk Bay Visitor Contact Station. These positions serve as front line, uniformed representatives of the National Park Service, and employees will be required to contact and interact with hundreds, even thousands, of park users daily.
The target audience is local residents interested in applying for jobs with the federal government. The focus of the conversations will be on what information to include in a resume and how to navigate the www.USAJOBS.gov website.
The next session will be held at 6 p.m., Wednesday, April 3, at the National Park Service, Cruz Bay Visitor Center. Another session will be held at 10 a.m., Saturday, April 6. Interested individuals must sign up in advance, and can either call Rick Gupman at 776-6201, ext. 254 or email: Rick_Gupman@nps.gov with the person's full name and which session is preferred. Because these will be small group sessions, space will be limited to the first 10 individuals who respond to each one.
The goal of the session is to provide individuals with the knowledge to understand the federal application process that is necessary to apply for federal jobs. The National Park Service will recruit for several positions in the coming months and all of those positions will require using the same process on the www.USAJOBS.gov
For position details and to apply, go to: https://www.usajobs.gov/GetJob/ViewDetails/529460200