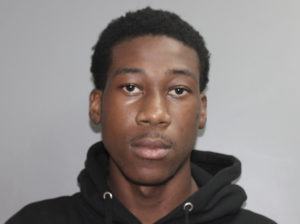 The V.I. Police Department on Sunday evening arrested 20-year-old Alexander St. Rose and charged him in an assault of an adult female in Barren Spot.
According to police, at at about 7:44 p.m. a woman called the 911 emergency call center and reported that had been punched and strangled by St. Rose.
The female said the incident had occurred at the Animal Shelter in La Grande Princesse.
She sustained swollen marks to her face and a small scratch to the neck. She said St. Rose held her by the neck and shook her and and she couldn't breathe, so she started biting St. Rose until he released her from the choke hold.
While the officer was interviewing the victim, St. Rose returned to the scene, police said. Police arrested him and charged him with second-degree assault/domestic violence. No bail was set as per the DV statue. He was remanded to the Golden Grove Detention Center pending advice of rights hearing.