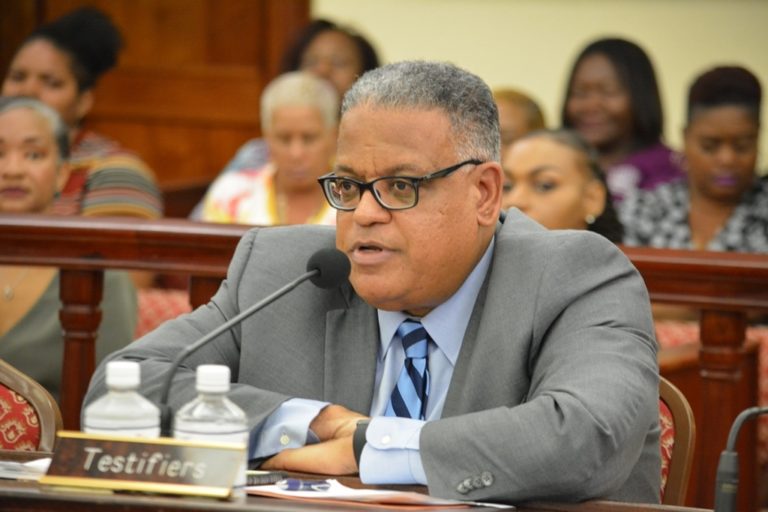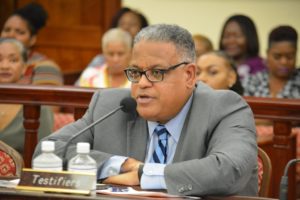 Tourism Commissioner Nominee Joseph Boschulte, who received all nods from the Senate Committee on Rules and Judiciary on Thursday, said the way the territory markets the three islands needs to change, with particular focus on St. Croix.
Boschulte, who served as West Indian Company chief executive officer under the deJongh administration, said that the three islands have been traditionally marketed as the U.S. Virgin islands, which means St. Thomas for tourism purposes. Moving forward, St. Croix, he said, needs to be marketed differently.
"That's one of the highest priorities I have right now," Boschulte said. "I think to rebrand St. Croix, we need to be bold in doing it. St. Croix needs to be marketed as its own island and its own set of characteristics, from the architecture to the beauty to the people to the food."
Boschulte said the traffic flow in Frederiksted also needs to be controlled, and visitors encouraged to take in waterfront. One of the biggest complaints from St. Croix visitors, he said, is the lack of things to do, which means the V.I. needs to work on creating attractions for tourists on the big island, he said.
According to Boschulte, water taxis are a necessity in the St. Thomas-St. John district to counter traffic concerns, which is "one major negative" to the cruise business. Boschulte also pointed to changes in the taxi business, and the fact that many taxi drivers today are not the original medallion holders. There needs to be customer service training, as well as a refresher on Virgin Islands history to help taxi drivers engage their clients meaningfully, according to Boschulte.
Boschulte gave credit to his predecessor, Beverly Nicholson-Doty, for her accomplishments, and said he would build on the foundation she created through "innovation, new data-driven programs and aggressive marketing."
Boschulte aims to execute this year's strategic plan, based on the transition report that Nicholson-Doty shared with the new administration. At the top of the list are increasing revenues from expenditures of domestic and international visitors, as well as enhancing the tourism product and stressing to the community the role of tourism in the economy. Other goals include protecting the "uniqueness of each island," linking tourism and overall economic development, and expanding development.
Boschulte also acknowledged the history of conflict between WICO, a wholly-owned subsidiary of the Public Finance Authority, which he used to lead, and the Virgin Islands Port Authority, which controls the Crown Bay Cruise Terminal.
"The individual ports have their own set of goals that at times conflict, I agree, and they were fighting over money," said Boschulte, who now also serves as a Port Authority board member.
Boschulte said the territory needs to move toward consolidation on the marine side, saying he is in favor of merging the two ports.
Boschulte's nomination now faces review by the full Senate body.